26
The Don Honorio Ventura State University (DHVSU) will have campuses soon in Apalit and Candaba towns, which will be operational by June 2020.
These campuses will cater to students who can no longer be accommodated in Bacolor and other satellite campuses.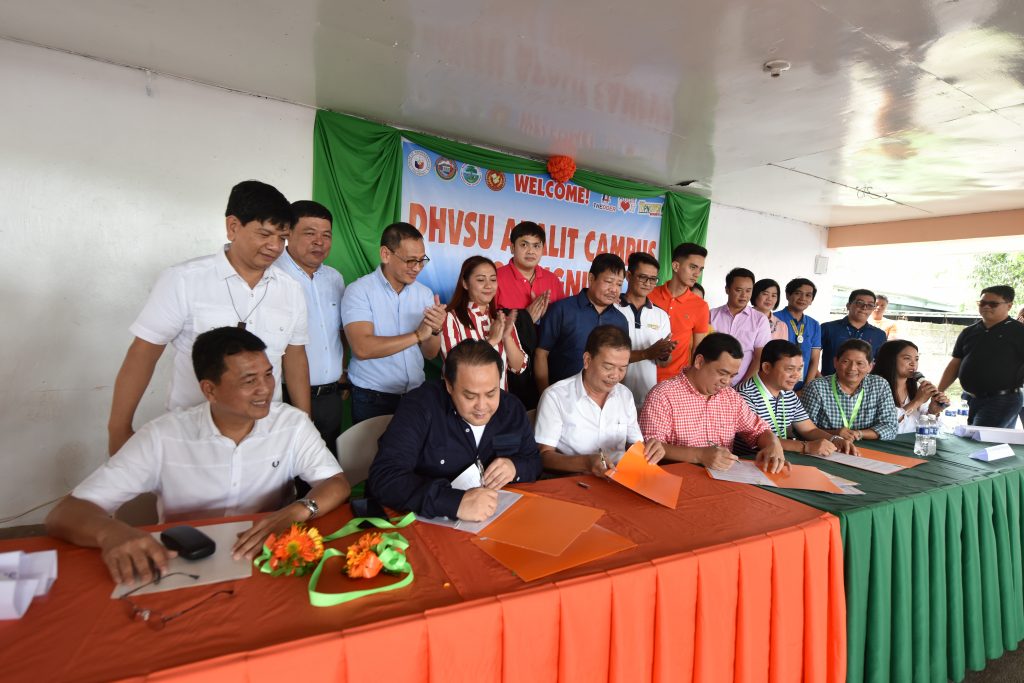 According to DHVSU Pres. Enrique Baking, the Apalit and Candaba campuses can accommodate 1,000 and 2,000 students respectively.
For the Apalit campus, initial courses to be offered are BS Engineering; BS Architecture; BS Business Administration, majors in Marketing, Economics, and Entrepreneurship; BS Education, BE Education, Real Estate Management, and Logistics.
Gov. Dennis 'Delta' Pineda said the Provincial Government is willing to include the pioneer students in the Educational Financial Assistance Program (EFAP).
A Memorandum Of Agreement (MOA) was signed yesterday and witnessed by public officials in the 4th District.