CLARK FREEPORT- The Department of Health (DOH) assured that there is no cause for alarm as there is no Japanese Encephalitis (JE) outbreak in Pampanga and anywhere in the Philippines during the Regional Advocacy Forum on Japanese Encephalitis held at Royce Hotel and Casino, here.
Ma. Wilda Silva, head of the Family Health Cluster of The DOH officials said JE has been here in the Philippines decades ago and in fact, last year, the country has recorded more cases compared this year.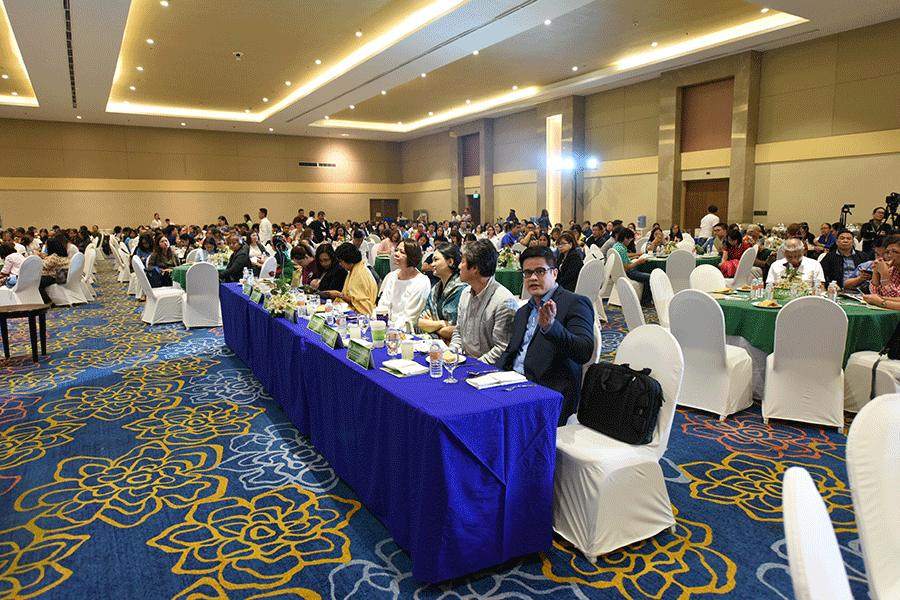 It can be noted that DOH Region III topped other regional offices in the country in reporting the results of their Surveillance and Monitoring efforts on this kind of disease; hence, it has recorded the most number of cases.
Aside from this, the JE cases in the City of San Fernando has been exacerbated by the reports of the quad-media including the social media that is why it has encouraged fear among the people.
To prevent JE occurrence, Dr. Silva said the JE vaccine is just a form of prevention stressing that the concentration should be on identification and destruction of mosquitos breeding sites and environmental cleanliness to avert the any form of virus.
However, she disclosed that the said vaccine is not yet complimentarily given to the public at the moment.
"We are working hard in procuring the vaccines and we are working on bringing the vaccine in the country for public consumption." Silva said.
"Magiging available na po ito ng 2018" she added.
It was learned that the JE virus is the main cause of viral encephalitis in many countries of Asia with an estimated 68,000 clinical cases every year.
Reports from DOH indicated at least 133 confirmed JE cases as of August 26 in the whole country.
Also, 1 in 250 to 500 affected individuals can acquire symptomatic disease.
During the forum, Assistant Secretary of Health Leonita P. Gorgolon asserted that the regional advocacy aims to resolve appropriate intervention on such immerging virus and to identify strategies on how to prevent and control JE in their respective locality.
"Your presence is a good indication that we are together, all in this effort, to come up with a very good tragedy, to come up with a very good information para po we will together create and positively force a successful japanese encephalitis," Gorgolon said.
Board Member Joseph Anthony "Tonton" Torres, in behalf of Governor Lilia "Nanay" Pineda, thanked the DOH Region III for its efforts to conduct a region-wide forum that tackled issues and clarified misinformation to the public.
Torres also appealed to the national government specifically to DOH to continue JE related health services and programs in the following years in the province.
At present, there are no antiviral treatment for patient with JE and remedies are supportive to relieve only symptoms of the virus.