BALER, Aurora (PIA) — Department of Public Works and Highways (DPWH) will soon commence the construction of the Diteki Bridge replacement in San Luis, Aurora.
The 208.8-linear meter structure will serve as a replacement for the existing narrow steel bridge that has been damaged by time.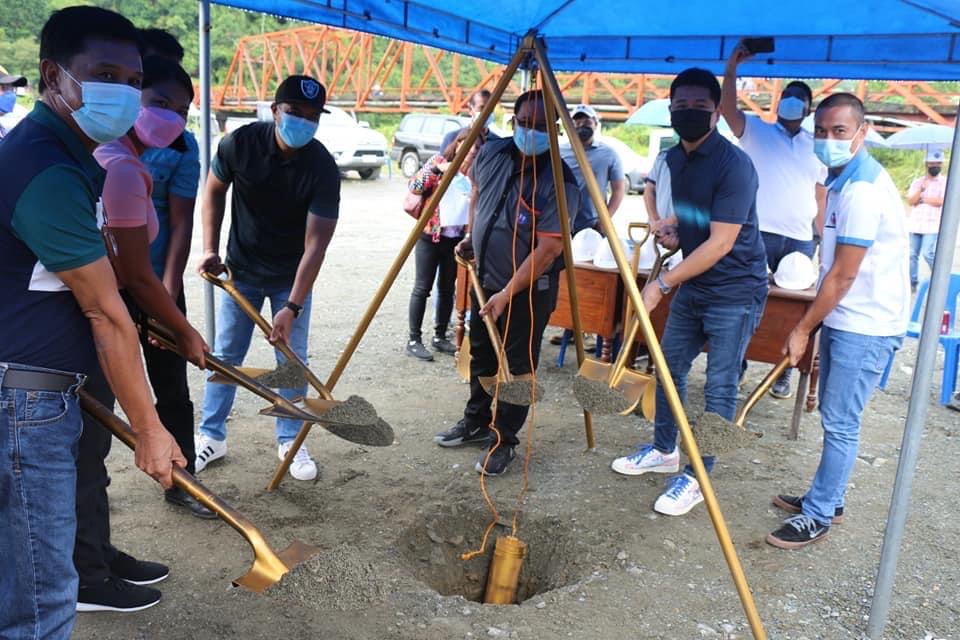 "When completed, this new bridge will be able to accommodate an increased variety of vehicles as it is designed with a wider deck for easy passage in both directions, thus making traffic smooth in the area particularly during the peak of the tourists' influx," DPWH Assistant Regional Director Denise Maria Ayag said during the groundbreaking ceremony.
The first phase of the project involves construction of bored piles for abutment "A & B" and piers "1 to 7", columns for all the piers, and coping beams for all the abutment and piers.
Launching of the girders or the bridge superstructure for spans 1 to 4, as well as the construction of deck slabs are also included in this stage.
"The implementation of this project is part of DPWH's commitment to support Aurora's tourism and economic growth, and to further improve inter-provincial mobility," Ayag added.
For his part, Aurora Lone District Representative Rommel Angara acknowledged the important role of DPWH's infrastructure investments that have helped the development of the province and created a positive impact on the lives of its residents.
The project will be implemented by the Regional Construction Division in two phases with funding allocation of P67.55 million and P115 million, respectively sourced from the 2022 General Appropriations Act.