Department of Public Works and Highways (DPWH) will build a six-bay Missile Battery Shed with Alert Crew Barracks inside Basa Air Base in Floridablanca, Pampanga.
It will be used by the 960th Air and Missile Defense Group (AMDG) of Air Defense Command.
Pampanga 2nd District Engineer Gregorio Audea Jr. said a total of P39.2 million was allocated in the 2022 national budget for the construction of the two-storey infrastructure.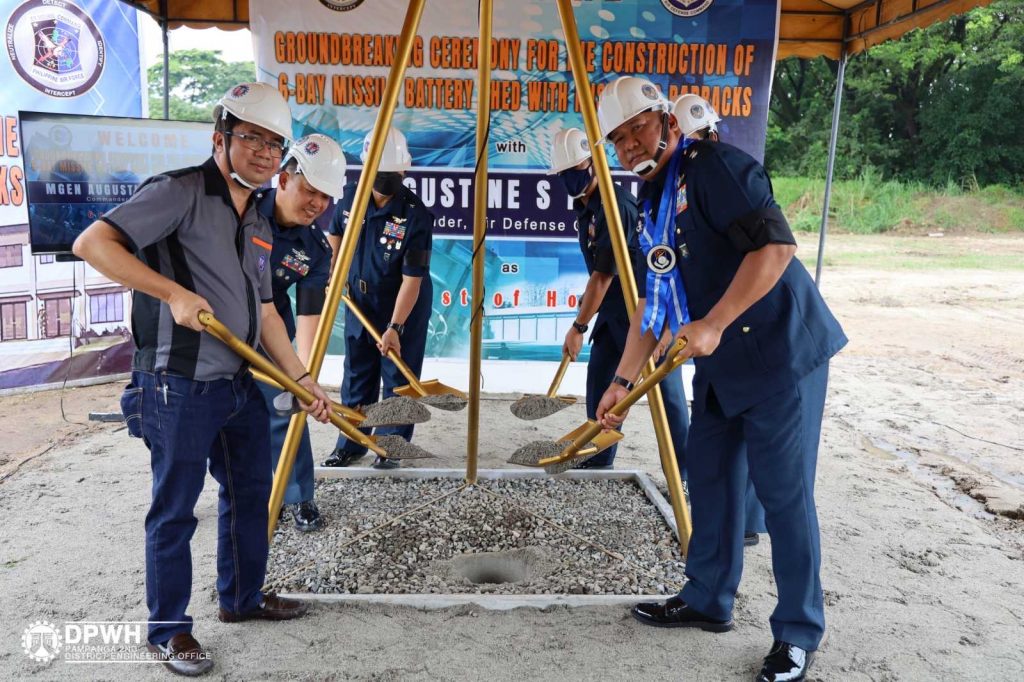 It will be implemented under the Tatag ng Imprastruktura para sa Kapayapaan at Seguridad Program of DPWH and Department of National Defense.
"This facility has a total area of 1,190 square meters and will serve as living barracks for the 960th AMDG personnel and as storage for their facilities and equipment," Audea explained.
The project includes the construction of parking and storage spaces for missile trucks with mechanized roll-up doors; and alert crew barracks with laundry room, radio and computer rooms, armory, pantry, personal storage, and bathroom.
Also, a meeting room and multipurpose area.
"To ensure the comfort of those who will use this facility, we have included the installation of a water supply system, generator set, air conditioning units, and other safety features such as a lightning arrester and a fire alarm system," Audea furthered.
A 105-lineal meter access road connected to the Air Base's existing concrete road will also be constructed. (CLJD-PIA 3)