The mall's grass area was instantly transformed into​ ​a dazzling palette of colors as​ ​aspectacular showcase of light art installation took center stage at SM City Marilao's Earth Day celebration.
Displayed at the mall's front garden, e-LluminArt is an eco-friendly light installation that uses innovative approaches focusing on the theme of recycling, reducing energy consumption and sustainability. Each usesaninnovative approach,focusing on the theme of recycling, reducing energy consumption and sustainability.
Each of the e-LluminArt installation was created with energy-saving lighting and recycled materials recovered from the recent Marilao River clean-up drive. The recovered plastic bottles, cork and other recyclables were cleaned as well as restored in collaboration with local DENR and used to create the light art installation.
"With our eco-friendly light art installation, we hope to convey the strong message of sustainability in an engaging way through delightful of forms and designs" shares SM City Marilao Mall Manager Bernadette Velasco.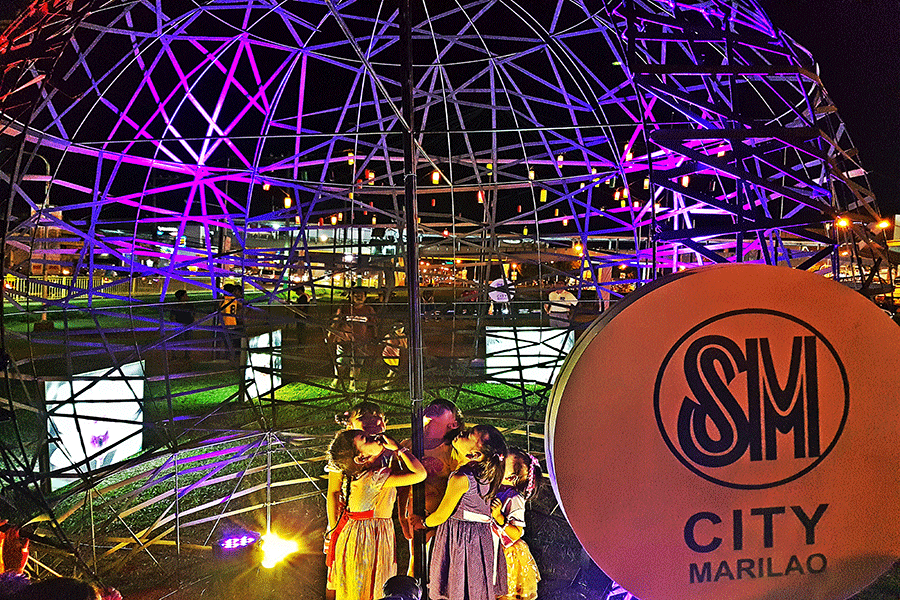 Curated to Earth Day's chosen theme "Environment and Climate Literacy", the core part of the concept is to engage the audience with the eco-friendly light art installation while stressing the importance of recycling and conservation. Shoppers are welcomed by the 15 feet e-LluminArt Arc, a solar powered arc made of more than a hundred re-purposed plastic bottles and lighted boxes powered by energy- efficient LED lighting. The e-LluminArt Globe, on the other hand, is a dome-shaped structure made of recycled steel wire framing covered with elastic cork and garter tapes. Completing the structural design installation are the e-LluminArt Floorboard and Lantern made from recycled tires and plastic bottles.
More than delighting visitors with the creative light installations, SM City Marilao's e-LluminArt hoped to provide an inspirational focal point to encourage the public to adopt sustainable habits in their everyday lives. It also aims to serve as a platform for active involvement of the community and partners to drive the sustainability cause in various ways.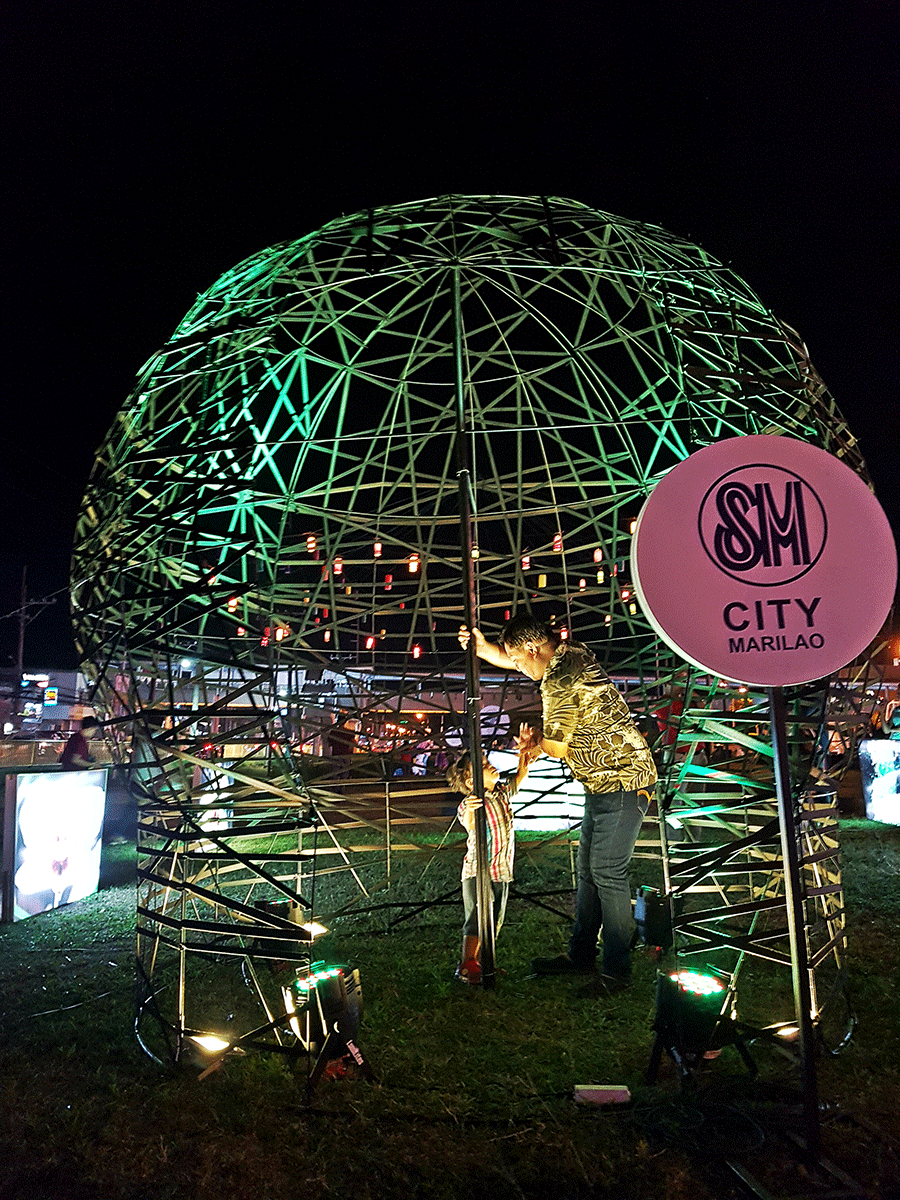 SM City Marilao's e-LluminArt will likewiseprovide light to​ ​the Sta. Cruz Mission Parish community as the art pieces and all solar-powered LED bulbs will be donated to help with the community's lighting needs where lighting and electricity remain​ ​ scarce in the area.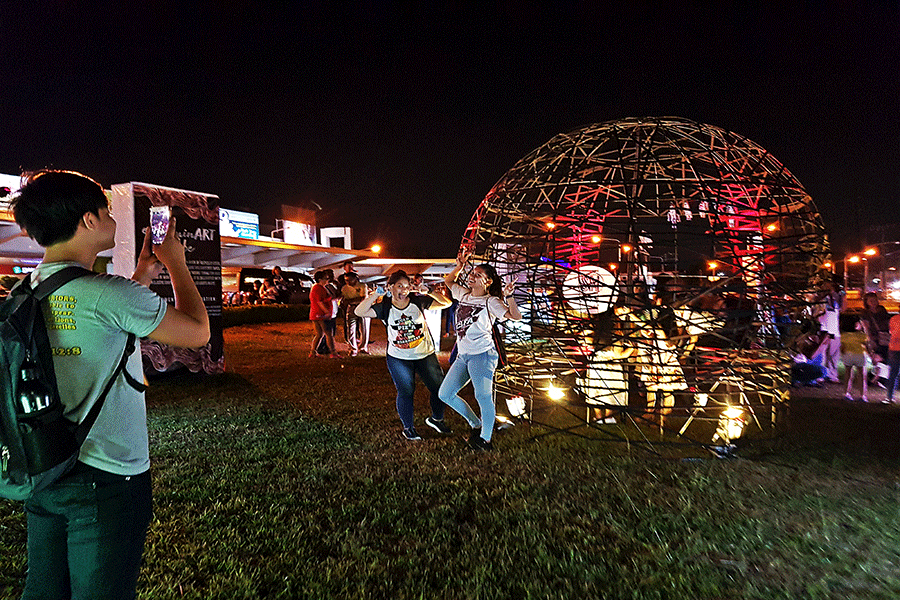 Designed by Contemporary Artist Brian Sergio in collaboration with Zarate Manila's Jim Torres, the eco-friendly light art installation will be on display until May 18, 2017.
Brian Sergio is an alumnus of the University of the Philippines in Diliman. He graduated 2002 and attended the Artist Residence at Vermont Studio Center Freeman Fellowship program in Vermont, USA as well as Shiro Oni Artist Residency in Fujioka Onishi, Japan. He staged different art shows in Japan and USA.