24
Angeles City Mayor Edgardo Pamintuan expressed elation on the most recent recognition conferred to the City College of Angeles City (CCA), besting leading academic institutions in the country in one of the prestigious awards for student leaders, entreprenuers, human resource and other business fields.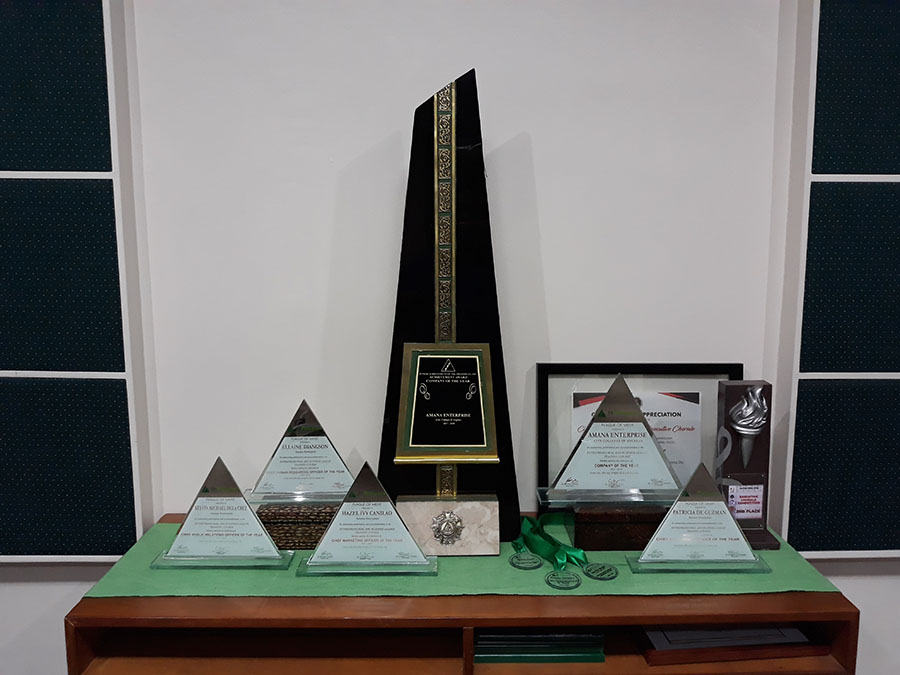 Trophies and awards from Junior Awards Philippines are displayed at CCA offices. –Photo by Noel Tulabut
During CCA commencement exercises, Pamintuan took pride in the latest recognition given to CCA, a six-year old community college he pursued and established for needy students of the city.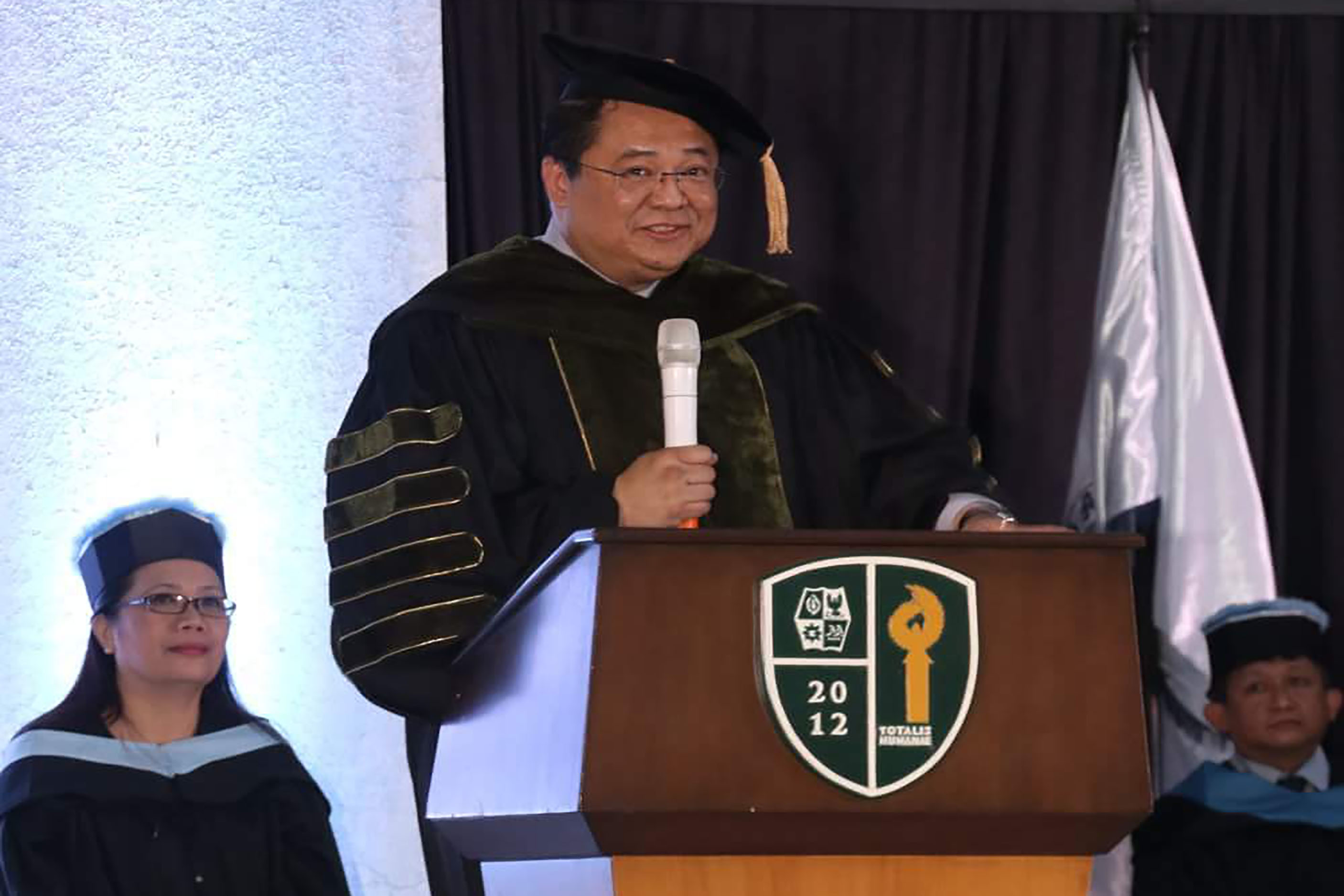 DFA Assistant Secretary Elmer Cato speaks of his experience as journalist, foreign service officer and diplomat before graduating students. He served as guest of honor and speaker at CCA.
"I was awake very early morning and my wife (Miniang) told me that CCA students romped off with a grand slam award in the annual Junior Achievement of the Philippines (JAP) national competition," Pamintuan said in his speech.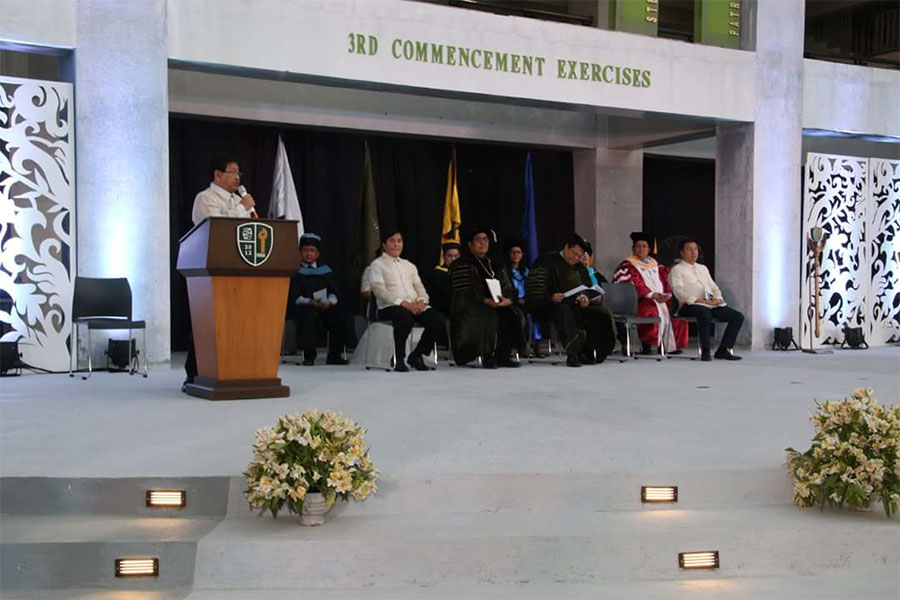 "I beg your indulgence. I was not supposed to speak today. But i want to boast. I want to express my elation," he added as he reiterated that CCA is an "institution of hope".
CCA bagged eight out of the 10 major awards, enabling it to bring home the overall champion trophy for 2017. (See list below for complete list).
The recognition was conferred by JAP, an organization established in1969 "to help uplift the education of the Filipinos" says its website. It is an affiliate of JA Worldwide, one of the largest global NGOs dedicated to addressing fundamental social and economic challenges of young people by educating and empowering them to transform their future and own their economic success
The community college bested leading universities UST, DLSU, Mirriam and other academic institutions in the annual competition among students in business, trade and commerce courses.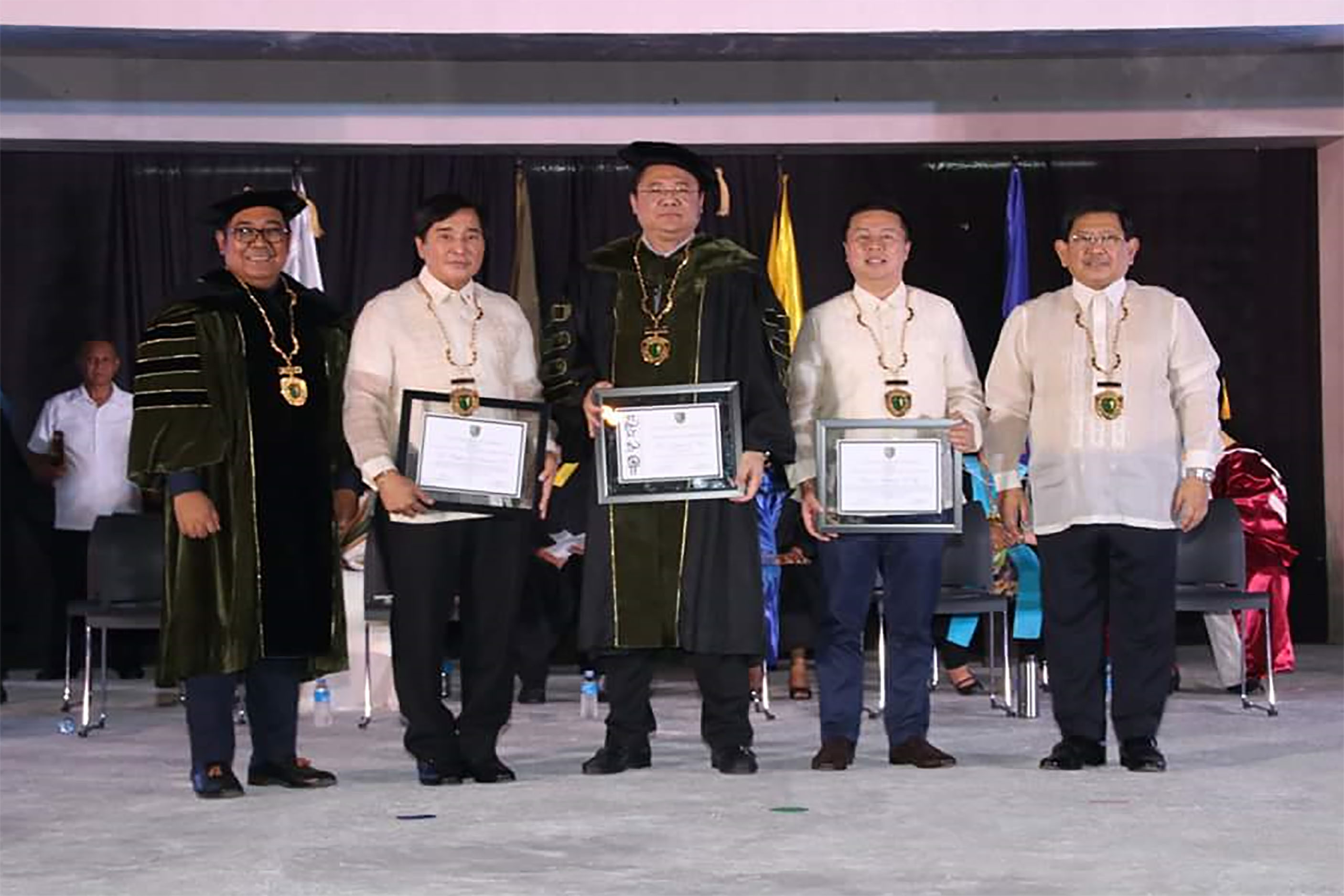 Outstanding Angeles City residents are given the Don Angel Pantaleon de Miranda Award, the highest recognition given by CCA. Recepients this year are businessman Reghis Romero II (2nd from left); businessman Dennis Uy (2nd from right) and DFA Assistant Secretary Elmer Cato. Also in photo are CCA President Richard Daenos (extreme left) and Angeles City Mayor Edgardo Pamintuan, CCA Chairman of the Board.
During the graduation rites, Pamintuan, who is CCA Chairman of Board of Trustees, also conferred the Don Angel Pantaleon de Miranda Award to DFA Assistant Secretary Elmer Cato who served as the graduation guest of honor and speaker. Also given were two outstanding businessmen: Reghis Romero and Dennis Uy. The award is the highest recognition given by CCA to outstanding residents of Angeles City.
Pamintuan said that CCA was established to give equal chance and opportunity to students from humble families to acquire high quality but affordable education.
CCA had 493 graduates for school year ending 2018.
* The Outstanding Company Member of the Year
Colleen David – City College of Angeles
Louis Bert Manguil – City College of Angeles
* Chief Human Resource Officer of the Year
Ellaine Diangson – City College of Angeles
* Chief Finance Officer of the Year
Jayven Abalos – City College of Angeles

* Chief Marketing Officer of the Year
Hazel Ivy Canilao – City College of Angeles
* Chief Production Officer of the Year (Second Place)
Winalyn Sabalboro – City College of Angeles
* Chief Public Officer of the Year
Kelvin Michael dela Cruz – City College of Angeles
*Chief Executive Officer of the Year
1at Place – City College of Angeles :Patricia de Guzman
* Company of the Year
1st Place – City College of Angeles
–Photos by Arnel De Jesus & Jay Pelayo IV