CLARK FREEPORT— Some additional 20 kilometer long of new road lanes will be finished soon here as the widening and major rehab works for four major roads near completion, the engineering department of Clark Development Corporation reported.
In a report submitted to CDC President-CEO Noel F. Manankil, the Construction and Management Division of the state-owned firm said that the three major highways in Clark undergoing construction have attained about 90 percent completion stage. These are the Manuel A. Roxas, Claro M. Rector and Jose Abad Santos highways.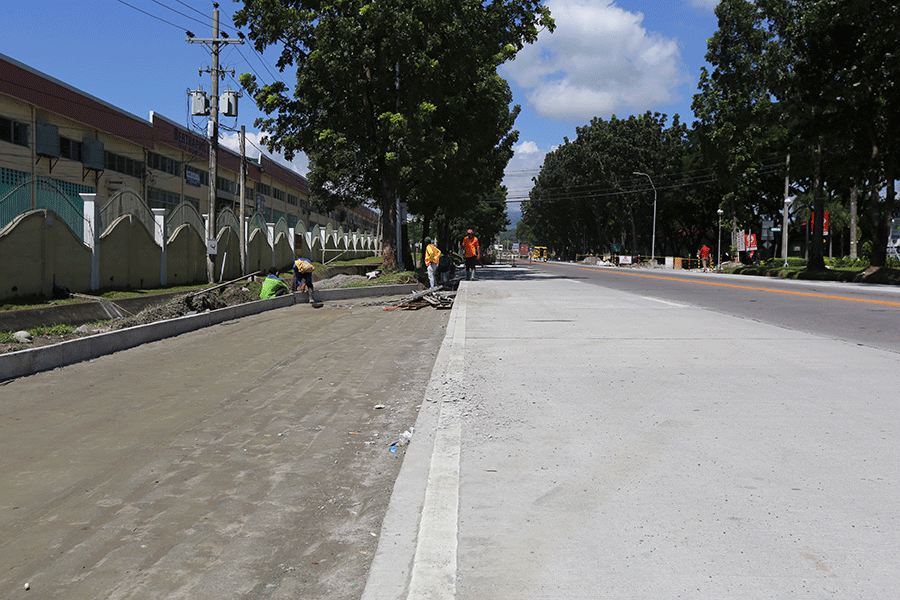 The widening project is CDC's contribution to the massive infrastructure buildup of the Duterte Administration under the Build Build Build mantra. For 2017, CDC is spending P1.3 billion from its internally-generated funds.
With the expected influx of investment and vehicular traffic here, the CDC has earmarked some P409 million for the road widening and construction of drainage system affected by the expanded road networks here.
The amount is just for the widening project and the provision for drainage system.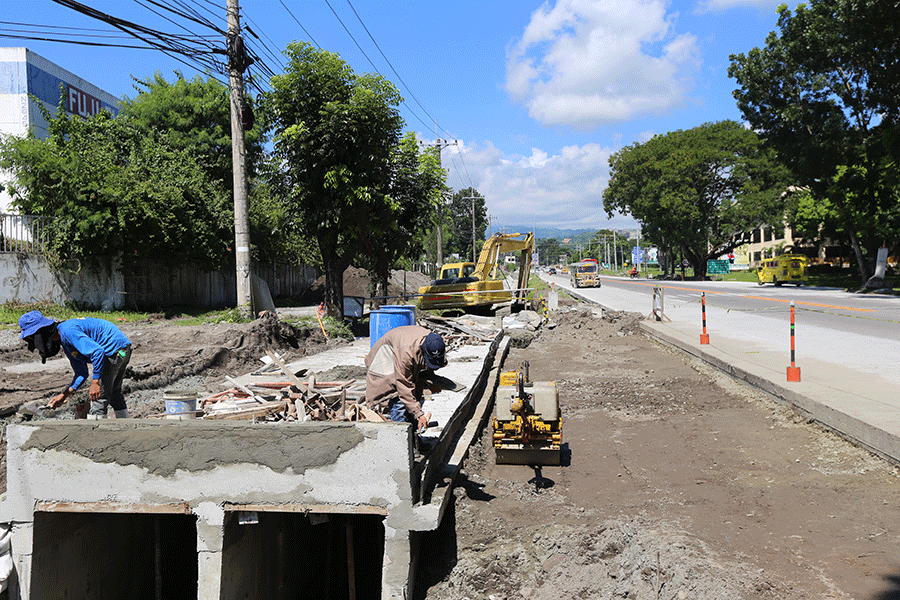 The additional road lanes include the 6.6 kilometers along Manuel A. Roxas Highway which was widened from two to three lanes on both side; some 2.4 kilometers at the entire stretch of Claro M. Recto Avenue of which one lane was added on each side including the rehabilitation of the drainage system; 3.5 kilometers additional one lane to the entire stretch of Jose Abad Santos Avenue. All these new lanes are now passable to all types of vehicles.
The CMD report stated in its report that Gil Puyat Avenue, the main thoroughfare leading to Mabalacat Gate, is only passable to light vehicles due to the on-going construction.
The CMD estimated that the road being rehabilitated is halfway through the major rehabilitation for the 6.8-kilometer road. Said highway is being used by motorists coming from Mabalacat City in Pampanga and those coming from Tarlac province and other areas in northern Luzon.
CMD also reported to Manankil that the Friendship gate, widened on approaches for ingress and egress here as well as the guard house have been completed and can be accessed by motorists going to and from of Clark and Angeles City.
The project cost P8.7 million.
The CDC has earmarked P142.68 for the widening of M.A. Roxas Highway, P119.89 for the Gil Puyat road network including the drainage system, P86.1 million for the Jose Abad Santos, and P51.7 million for Claro M. Recto Avenue.
In the report, the CMD said that the infrastructure projects are geared towards attaining goal of the corporation's commitment to Clark's stakeholders to transform the Freeport into a modern industrial estate, premier service and logistics hub for tourism and leisure.