Some 350 women in the City of San Fernando are now members of the Kalipunan Ng Mga Liping Pilipina (KALIPI), the first mandated women's organization under the City Social Welfare and Development Office.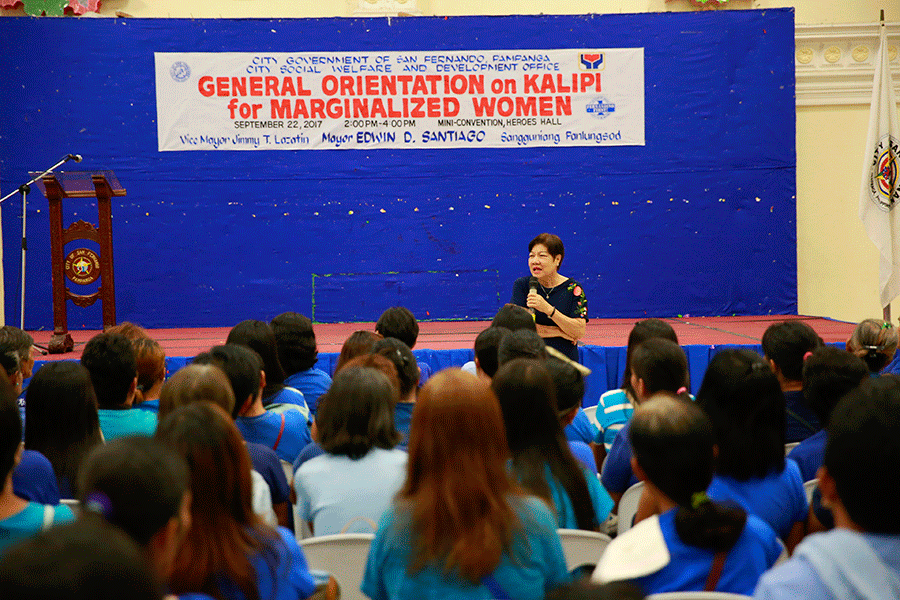 During the general orientation, CSWD Officer Iris Biliwang said the group consists of solo parents, beneficiaries of the Pantawid Pamilyang Pilipino Program (4Ps) and the marginalized sector.
"KALIPI seeks to articulate the aspirations of women and work for the promotion of their rights and equality. Through this, we want to actualize women's potentials for leadership and action," she added.
In an interview, Mayor Edwin "EdSa" Santiago stressed the importance of creating an organization that focuses in protecting the rights and providing essential programs for the women's sector in the city.
"Here in San Fernando, we make sure that women are valued equally with men because we believe that they play a crucial role in nation building," Santiago added.
Also present during the activity was Vice Mayor Jimmy Lazatin who highlighted the city's agenda to support women empowerment.
Meanwhile, the KALIPI members also received household kits from the local government.