CLARK ​FREEPORT — President Rodrigo R. Duterte stressed that the firearms and ammunitions donated by China to the Philippines will be a big boost in the battle against terrorism.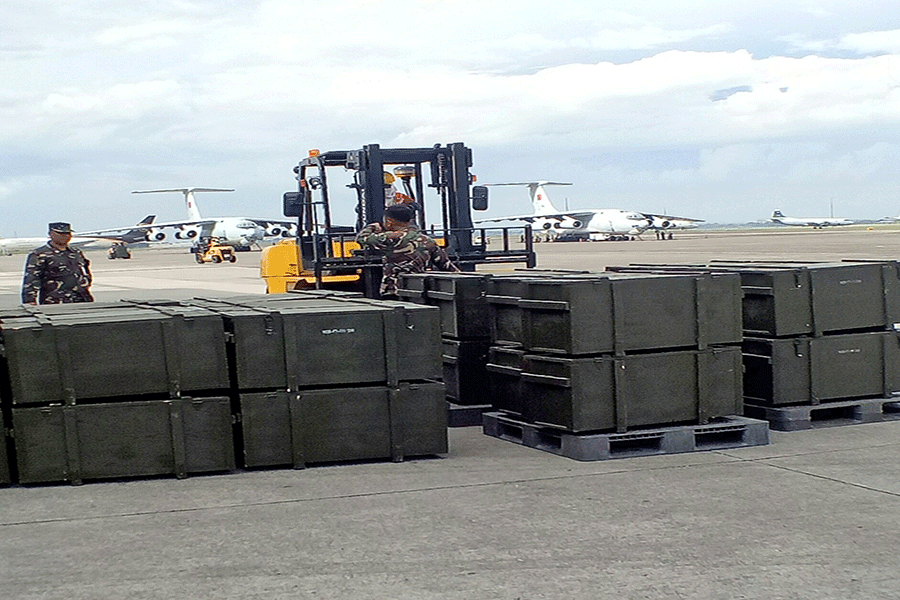 "When I first visited China in October 2016, our governments agreed on the need to address the emerging threats of terrorism and piracy in Mindanao," Duterte said as he witnessed the turnover ceremony of China's urgent military assistance gratis to the Philippines.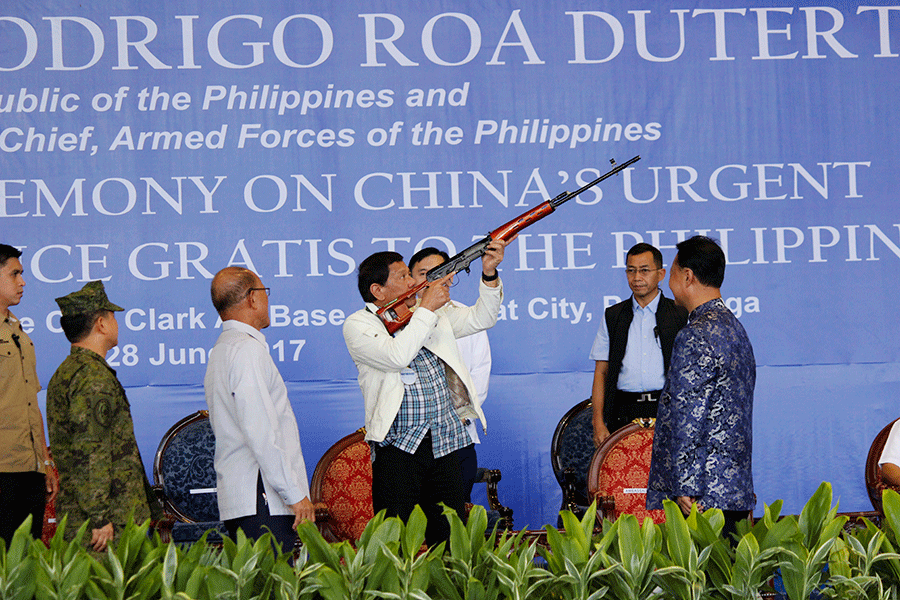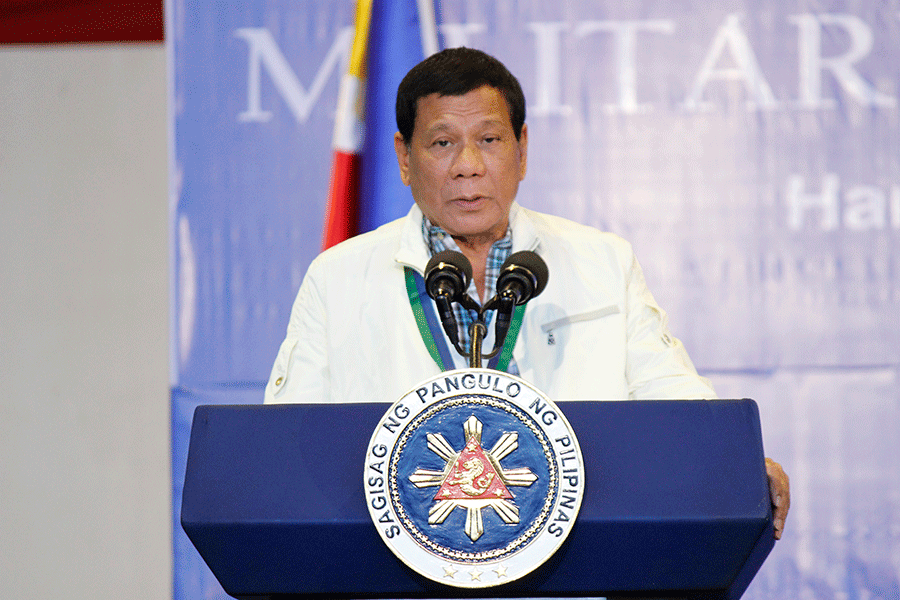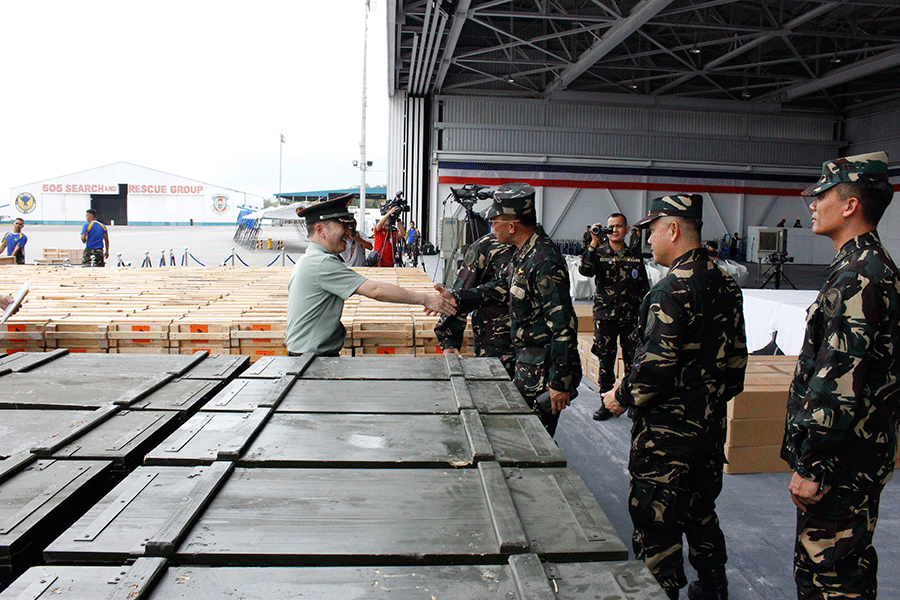 The President recalled that seven months after this visit, terrorist groups advocating different ideologies launched a rebellion in Marawi City, leading China to reiterate its offer to help.
"With our troops' need to retake the city and with Beijing's willingness to unconditionally help the country, I saw this as a sign of goodwill on the part of our friends so I accepted the offer," he furthered.
With this, the two governments formally entered into two agreements where China committed to turn over Php590 million worth of military equipment to help in the campaign against Islamic State-inspired terrorists.
Expressing his gratitude to China for the aid, Duterte underscored that this is not only meant to strengthen the two countries' commitment to support each other in times of need, but also highlights the dawn of the new era in Philippine-Chinese relations.
At the same time, the President said he welcomes other international partners in rebuilding Marawi City, as he extends this partnership to allies who share in the principles of goodwill and non-interference to domestic affairs.
He also expressed confidence that through the support and assistance of the country's allies, as well as the unrelenting efforts of the Armed Forces of the Philippines and Philippine National Police, the dark episode caused by the 'looming clouds' of terrorism will end and move on to restoring peace and order throughout Mindanao.
The donated weapons include TY-85 7.62 mm sniper rifle, CS/LR4A high precision rifle, CQ-A5 5.56 automatic rifle, and ammunitions.
These will pass the Department of Defense inventory and will be equally divided as needed by the security forces.