Clark Freeport, Pampanga— Running from November 30 to December 31, 2022, the Clark Parade Grounds is all set to unveil today the first-ever Klaypel Land Outdoor Festival.
Just in time for the Christmas season, Klaypel—tagged as the best of the fests— kicks off the biggest, most colorful music, arts, and food fest edition of the year. It includes music festival showcasing favorite homegrown bands/artists, giant art installations, live art and workshops with hundreds of innovative and creative Pinoy artists who conceive one-of-a-kind large-scale outdoor artworks/murals, food blowout and drinks galore, local goodies gift market, games, fireworks and more!
Expect the route to be filled with art discoveries and interaction. Klaypel believes that art should be accessible to all, and must celebrate art that is created for everyone. Working with incredible artists, the festival showcases artworks reflecting and adding to the diverse culture of the Filipino people. The festival's vision is to grow a greater awareness of the powerful social and economic impact of art to unleash the potential of the creative sector in Pampanga and the entire Philippines.
Klaypel Land aims to celebrate Filipino artistry, originality, and ingenuity. It also offers a great opportunity for local artists to display their work, as well as for tourists to enjoy some of the best art in the country. Event Organizer Sue Gatus Morales announced the holding of this month-long celebration of Filipino artistry, originality and ingenuity. She added, "Klaypel Land aims to transform the CDC Parade Grounds into a must-see tourism destination and a myriad of daily activities designed to provide visitors with satisfying moments of entertainment and recreation."
Moreover, you will be able to partake in workshops, be enthralled by live performances, and treat yourselves to a selection of the best local and international food vendors in Pampanga, Central Luzon and NCR such as Aling Lucing's Sisig, Arabian Xpress, BB88 Food & Beverage, Scramblets Cafe, Samgyeop Neomon, Wok N Toss, Taco Yummy Station, Beyond Black Coffee, Japsy Takoyaki & Sushiya, Riri's Taste, Happicup Events, Maria's Food Hub, Polding's, Tatay's Ice Cream, Living Stone's Pizza, Batirol, Fruit Mania, K Favorites, Side Griller, JT's Manukan, Taco Lucky, Efel Streetfood, Bart Tusok-Tusok, Konachi Cafe, Kangkong Chips, Papabong Pizzarap, Chix & Fries, Tea Amo, Helen's Grill House, Amway, Stevestone Pizza, Minute Burger, Sans Shawarma and other culinary delights pleasing to the palate. Some non-food merchants include Hola Handcrafted Room & Linen Spray and Wise Board Bible Wall Art & Decor Store.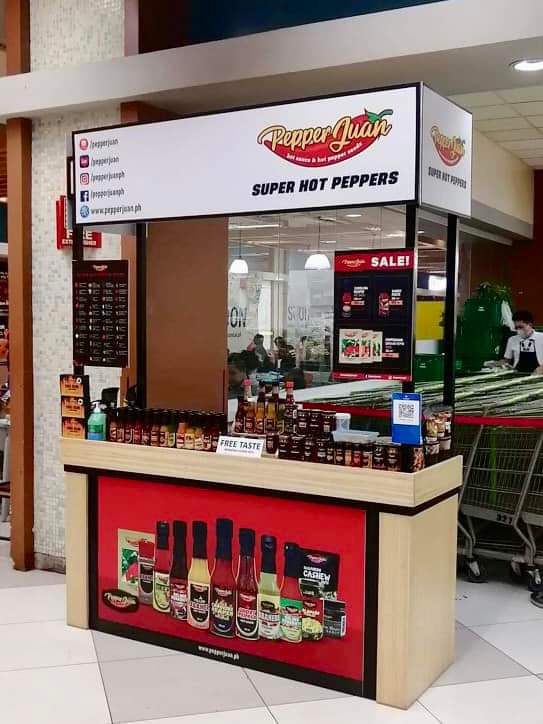 Light eater? You can sink your teeth in kwek-kwek, tokneneng, fish and squid balls and other deep fried street foods then dipping it into your preferred sauce. Signature foods like sisig, adobo, crispy pata, grilled skewers, and chicken inasal will also be available if you have the appetite for a hearty dinner. There are also coffee shops to satisfy your caffeine needs.
If you want to soak in the festival vibes and groove to OPM music while enjoying a satisfying dinner, be sure to catch the line-ups for El Gamma Penumbra, Divine Divas (Precious Paula Nicole, Brigiding, Viñas De Luxe), The Magnificent Light Artist, Kiro, Ramcos and DJ Melvin. The festival will take place from 4pm to 10pm. Admission is affordable at P150 only from the ticket booths or you can also avail your tickets from the Klaypel App downloadable via App Store and Google Play.
Birthed through the bond of a mother and daughter, Klaypel is a fresh and therapeutic art activity for kids and kids at heart. "If we have the power to strengthen families through simple shared art experiences, imagine the impact we could have in the grand scheme of things.
Klaypel is a unique art medium made of recycled paper, protected by Intellectual Property Rights. Established in 2005, Klaypel is the only one of its kind in the Philippines. With product offerings ranging from DIY kits to paintings by renown artists, its heart is to make art easy and accessible to people from all walks of life, and empower them as artists. Klaypel supplies its products to bookstores and specialty stores nationwide. It has also been distributed in other countries such as Korea, Vietnam, Singapore, Australia, Qatar, and US. Klaypel Enterprises is the sole manufacturer of Klaypel products.
They have launched collaborative programs for Aetas and the Autism Society of the Philippines, and Klaypel art workshop competition. They also offer Dutdot Art and Yakap Art Therapy Workshops.
KlaypelLand2022
ClarkPampanga