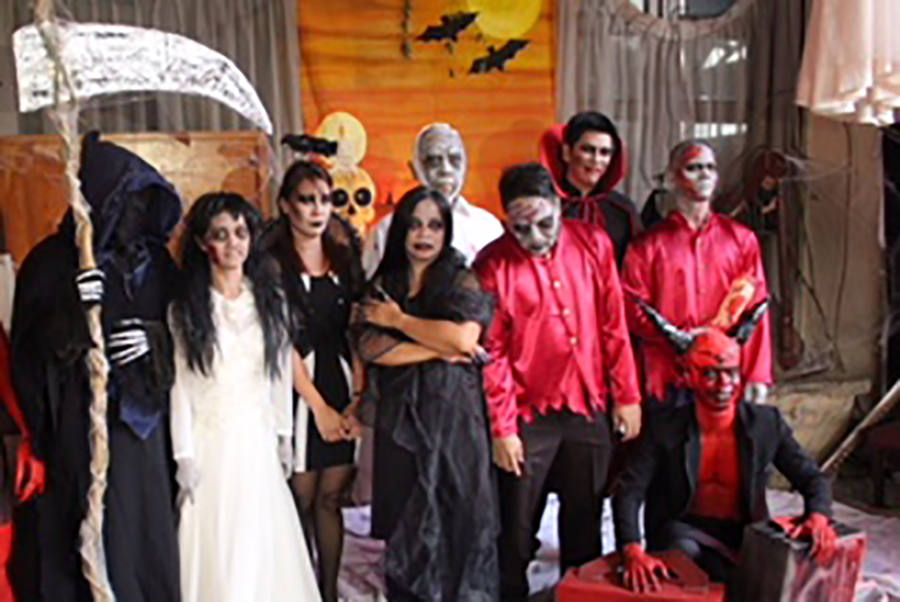 SUBIC BAY FREEPORT — All Hallow's Eve or Halloween, a tradition widely believed to have originated from the Gaelic pagan festival Samhain, may have conjured images of ghosts, witches, and wandering spirits, but what started out as a scary commemoration is now as festive as every other modern celebration.
In the Subic Bay Freeport Zone, the practice is as commercial as it can get. Hotels, restaurants, bistros, shopping malls, business offices, as well as residential areas are all dressed up in pumpkins, cobwebs and bats, and flying broomsticks. And almost everybody is preparing for some themed Halloween party.
Business establishments such as the Segara Hotel and the Lighthouse Marina Resort are holding their own family-oriented Halloween party, and also encouraging visitors here to stay overnight for the special Halloween entertainment treat.
Liberty Sports Bar, a more mature-oriented establishment, even has a costume contest that is open to the public, with goodies and cash prizes to be given to winners.
With these kinds of parties expected to be held in most parts of the Subic Bay Freeport Zone, it's no wonder that Royal Duty Free Store, SM City Olongapo, and Harbor Point Ayala Mall are displaying Halloween merchandise to make each child (and parent) keep up with the Halloween crowd.
What parent would allow his child to dress down and be left out in a Halloween party? Fortunately, toy shops are selling faux bloody murder weapons, masks, and full-body costumes for little fairies, and witches, and skeleton ghosts.
Of course, stores have also stocked up on candies, chocolates, and ghoulish cupcakes, cookies and other food that visiting trick-or-treaters would later expect each time they knocked on doors.
Meanwhile, the residential areas of Kalayaan and Binictican here have transformed into virtual Halloween Land adorned in spooky decorations. One could find here various versions of lawn cemeteries, decapitated dolls hanging from trees, ghouls popping out of the bushes, chairs that rock by themselves, SUVs that look like the Ghostbusters' Ecto 1, and other creepy offerings.
In the past few years, these areas in Subic have been swamped during Halloween with children attired as fairies, witches, zombies, vampires, mummies, or superheroes that the SBMA police had to close down some inner roads to vehicular traffic.
While the neighborhood associations have not announced any Halloween party this year, a fair number of neighborhood children are expected to go trick-or-treating.
Residents said some houses here actually vie for the coveted title of the "scariest residence" in the community. And some of them, of course, look forward to winning the "scariest costume" during private Halloween parties among friends.
Yes, despite the fun and festive air, scary still sells in Subic. (Dante M. Salvana)