Hyundai has been one of the biggest Korean automotive manufacturers in the Philippines alongside Kia. Hyundai made a big success in the Philippine market with the Starex in 2003, even now. With Hyundai's 5-year warranty itself, it's hard not to look at their showroom of vehicles.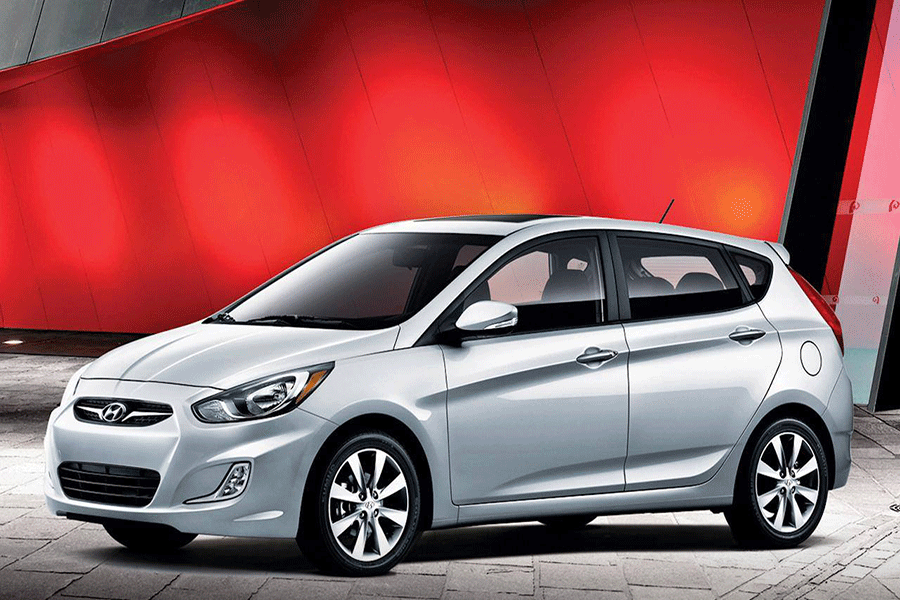 The Hyundai Accent became popular with its fourth generation which was released back in 2010. You had the choice to choose between two variants – the sporty hatchback or a sleek sedan. Design-wise, both of them look immaculate with the aggressive headlights with LED day time running lights, the curves and edges running through the hood going to the booth, the wing-shaped tail lights. The front of the car looks smart, clean and elegant with the Hyundai badge shinning.

Practicality
For practicality, the Accent has impressive headroom and knee room. I tested the Hyundai first-hand. I sat in all the seats even in the rear. To my surprise, I did not feel any bit claustrophobic inside the vehicle; I had decent headroom and knee room in the rear seats. And I'm 5 foot 11 inches in height.
For the booth space the Hatchback is much bigger than the sedan. The hatchback has 600 liters of booth space rather than the sedan which only has 465 liters.

What's inside
Both variants have a futuristic interior design. With semi-bucket seats, soft touch materials in the dashboard and near the doors, you get keyless entry, a large central compartment and a glove box and a two-tone black and silver finish which just looks amazing and an entertainment system which supports mobile devices via auxiliary cord or Bluetooth connectivity.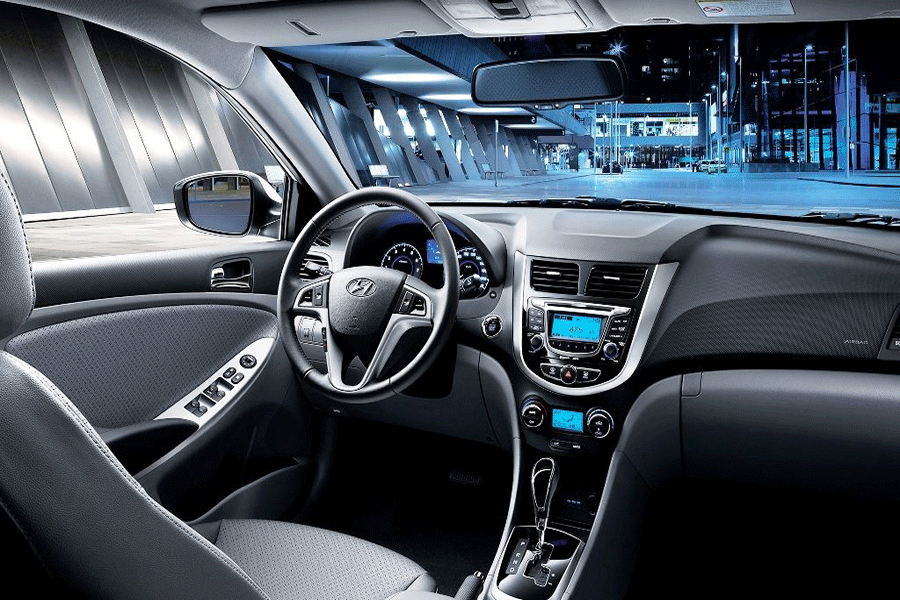 The Sedan variant has a 1.4-liter petrol engine which produces 100 horsepower and 137 N.m of torque which is pretty nippy around town.
Both sedan and hatchback variants have a 1.6 -liter diesel engine with VGT or Variable Geometric Turbo which produces around 136 horsepower and 26.5 kg.m/ 1,900 rpm. It means the diesel variant is not a pushover in town or in highways and yet still be a fuel saver.
Both of them have a 6-speed manual gear box and a 4-speed automatic gear box.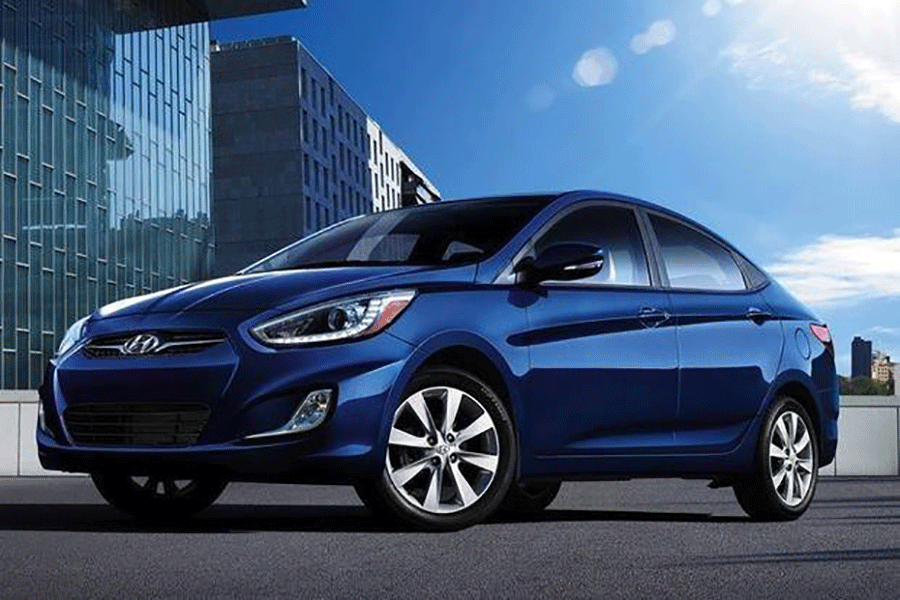 Overall
If you're in the market for a family car or just a car to cruise around town with, this might be the car for you. Both variants are very practical, fast and stylish. But I would recommend the Hatchback because of the bigger booth space and the 1.6 turbo diesel engine.