Following the 2015 successful celebration of Madrid Fusion in the Philippines with the great Kapampangan 'Alualu' and last year's launching of the 'Giant Bringhe,' SM Supermalls once again supported the gastronomy congress which is a part of the 'Flavors of the Philippines' campaign of Department of Tourism.
In time for the very colorful summer lineup of SM malls in the North with this year's theme 'Color Adventure,' SM City Pampanga tickled the taste buds of mall goers with authentic Kapampangan cuisine last Saturday.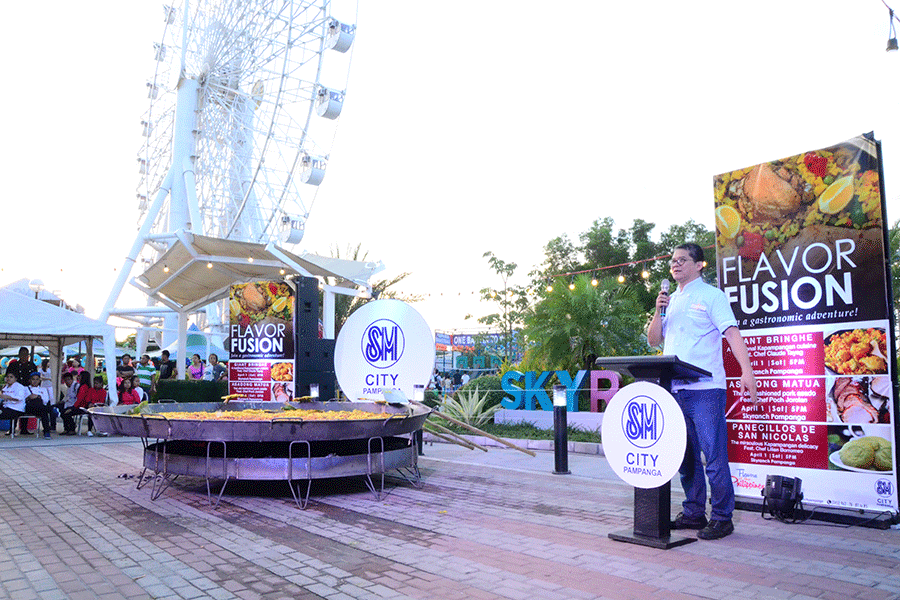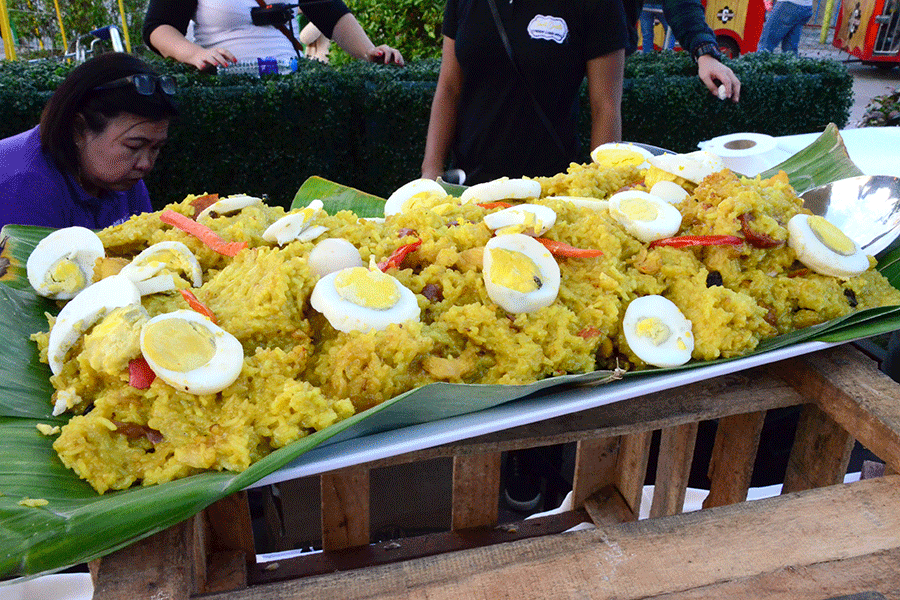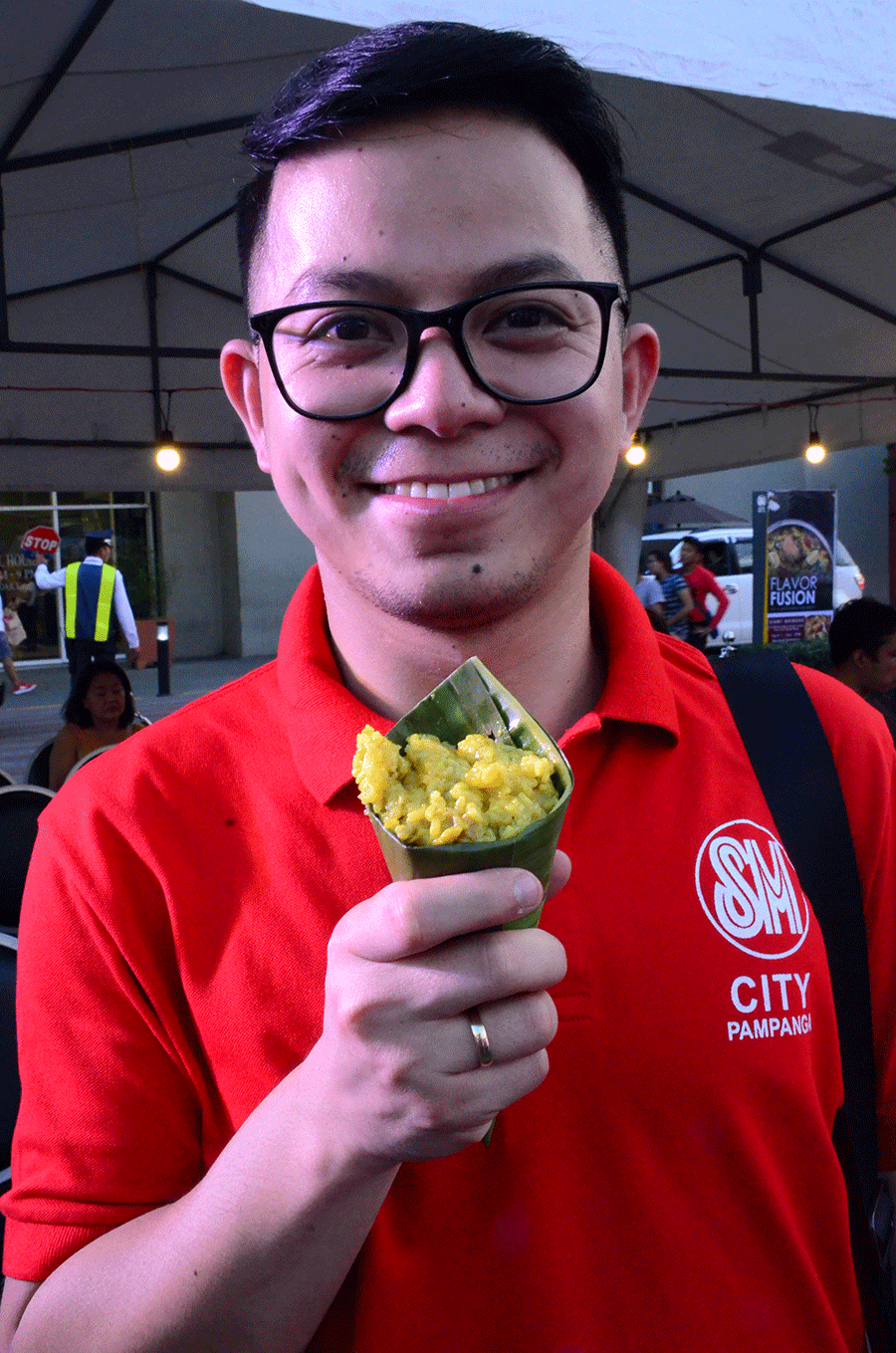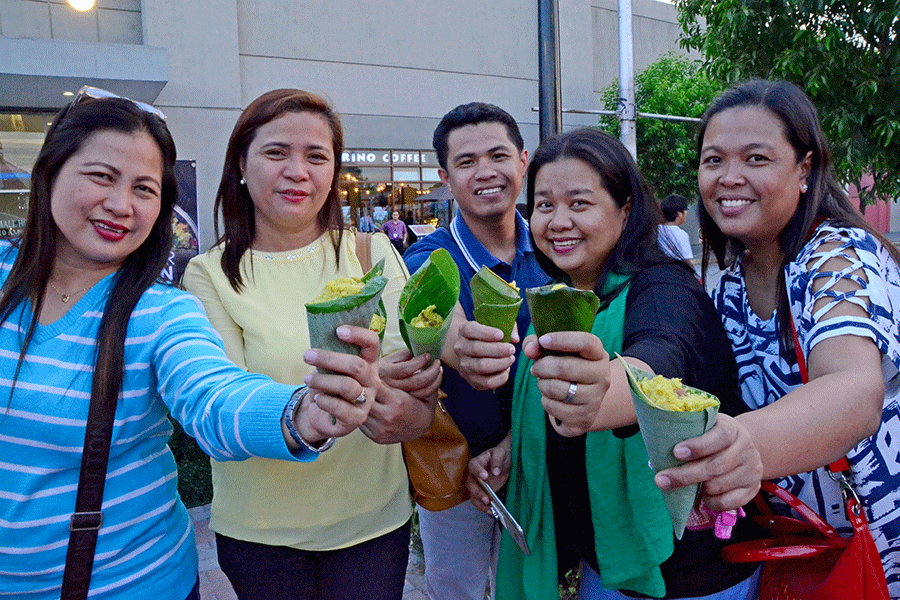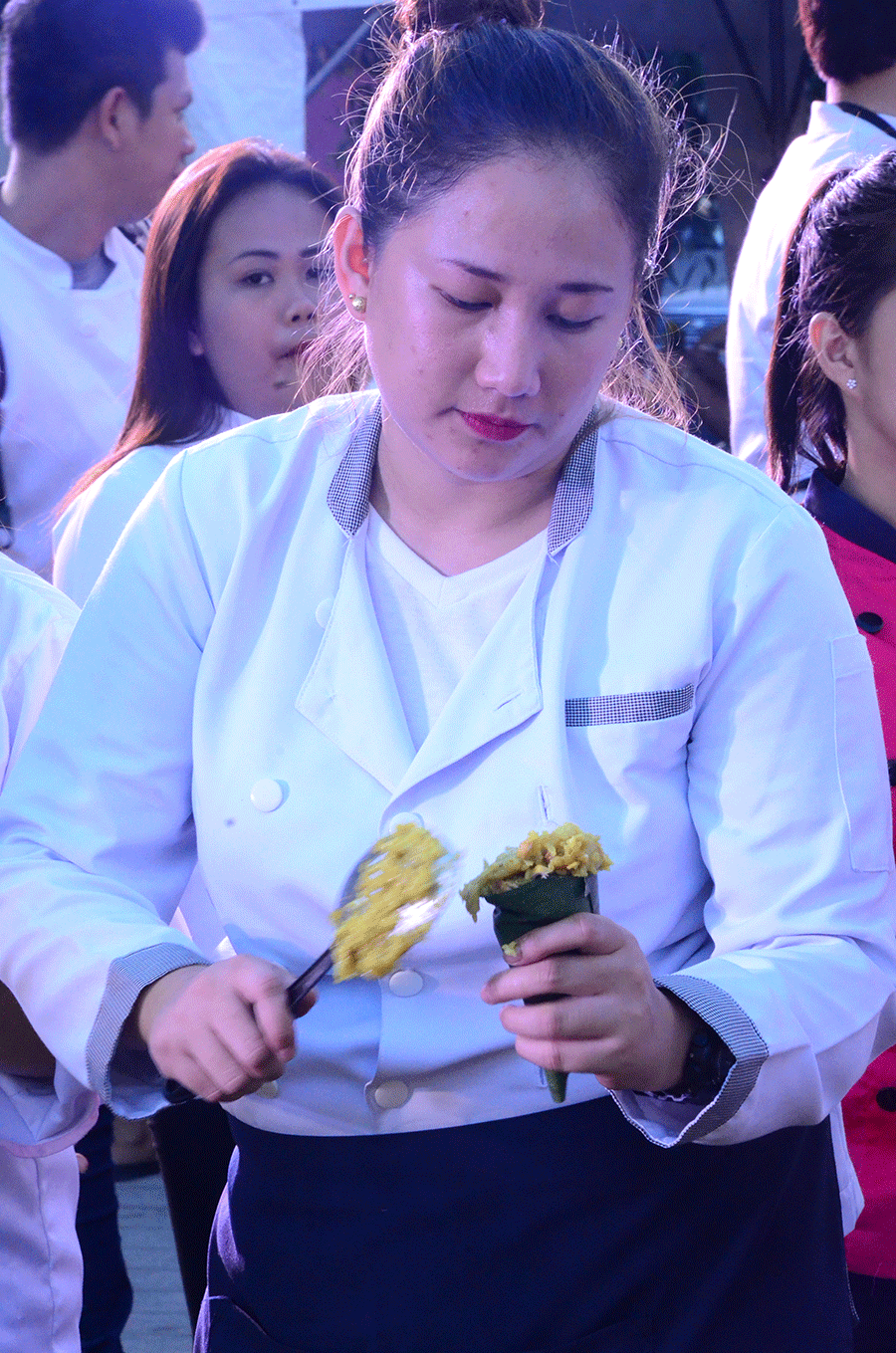 Bringing in together the culinary champion of the country and pride of the Kapampangans with an on-the-spot cooking demonstration of a 10-ft in diameter 'Giant Bringhe' by a true renaissance man: painter, sculptor, author, photographer, writer and acclaimed chef, Claude Tayag.
This year, Chef Tayag recreated his version of Bringhe, a Filipino indigenization of the Spanish 'paella' made from glutinous rice cooked in coconut cream laced with turmeric or luyang dilaw.
Chef Tayag's 'Bringhe' was recently honored with the People's Choice Award at the Embassy Chef Challenge in Washington DC in May 2016. The Giant Bringhe, which served 1000 to 1200 mall goers, acquired the condiments of Spanish paella: chicken, seafood and some slices of Spanish style sausages. Assisting Chef Tayag are students from St. Nicholas College Hotel and Restaurant Management course headed by Professor Marlon Caliwag.
Additional featured Kapampangan cuisine that surely complimented the Bringhe is the 'Asadung Matua' prepared by Sir Pocholo Jorolan of Everybody's Café. A 2-hour slow-cook made this pork dish a perfect combination with the bringhe.
Also, a 14–inch diameter tasty San Nicholas Cookies were served by the Guardian of Old Kapampangan Recipe Atching Lillian Lising-Borromeo.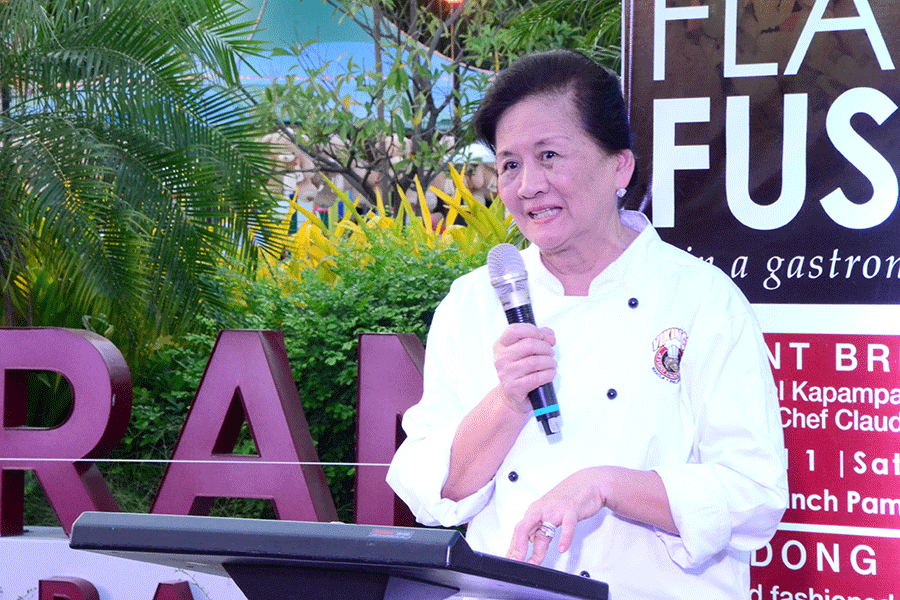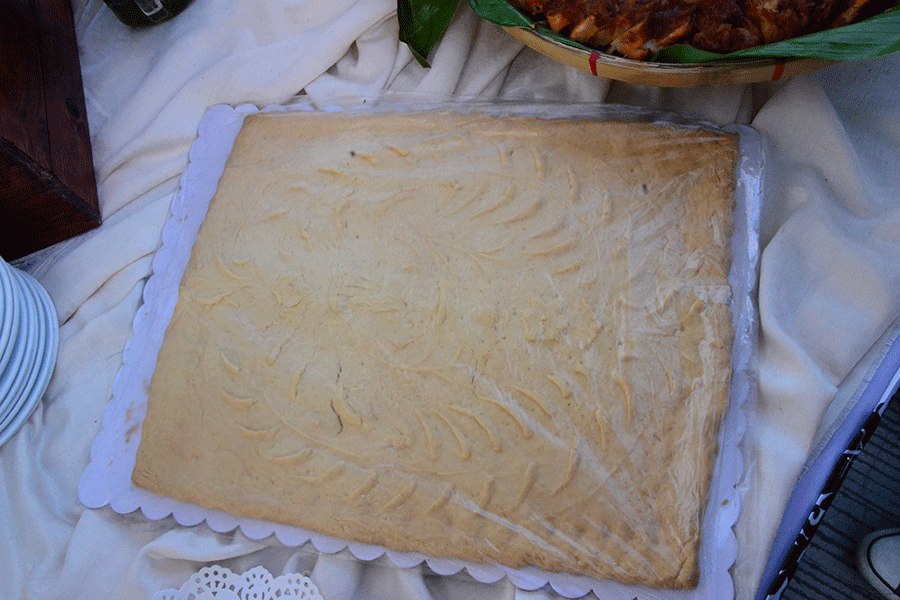 Privileged to be honored by their presence are Department of Tourism III Regional Director Ronnie Tiotuico, City of San Fernando Tourism Officer Ching Pangilinan, Mexico Tourism Officer Nikki Santos, Flavors of the Philippines organizer headed by Joy Fojas with team joined by SM City Pampanga Mall Manager Aaron Montenegro.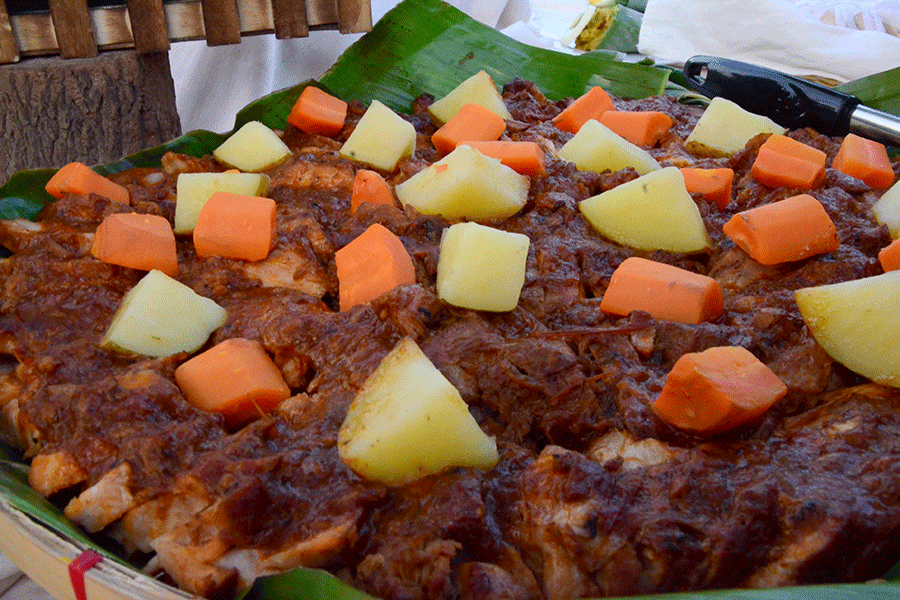 Meanwhile, in SM City San Fernando Downtown, a 4ft by 3ft bucket filled with 6 kilos of Chicharon by Galan's was showcased at the mall's 4th Level on Monday.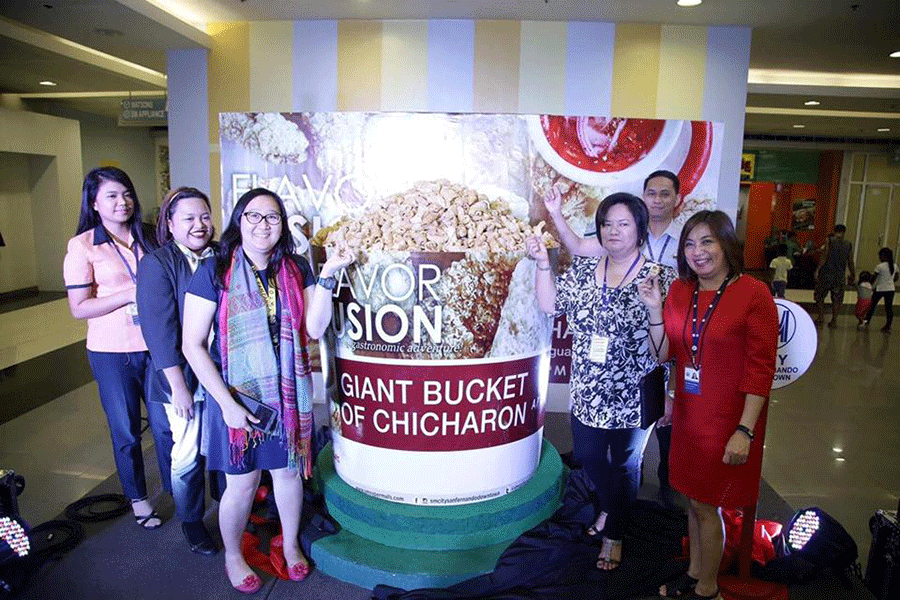 Anselmo Galan, the expert butcher and meat vendor studied almost every part of the pork so nothing goes to waste. With some experiment on preservation of unsold skin meat, Galan ended up cooking the unsold parts and turned it into something tasty and presto the Galan's Chicharon was properly established in 1968. Today, the 3rd Generation of Apung Anselmo handles the Chicharon business.
A platform of culinary talent which highlights the sumptuous Kapampangan cuisine at the Flavors of the Philippines at the longest mall in the Philippines, SM City Pampanga and SM City San Fernando Downtown, indeed makes Pampanga the 'Culinary Capital of the Philippines.' •Other Photos by JP Manalang