Best of the fests. Just in time for the holiday season, Klaypel reveals the biggest, most colorful music, arts, and food fest of the year in press launch held today at Hann Casino Resort, Clark Freeport Zone, Pampanga.
The first ever Klaypel Land is coming to Clark Parade Grounds on November 30 – December 31, 2022, There will be music festival with favorite OPM bands, giant art installations, live art and workshops with hundreds of artists, food blowout and drinks galore, local goodies gift market, games, fireworks and more!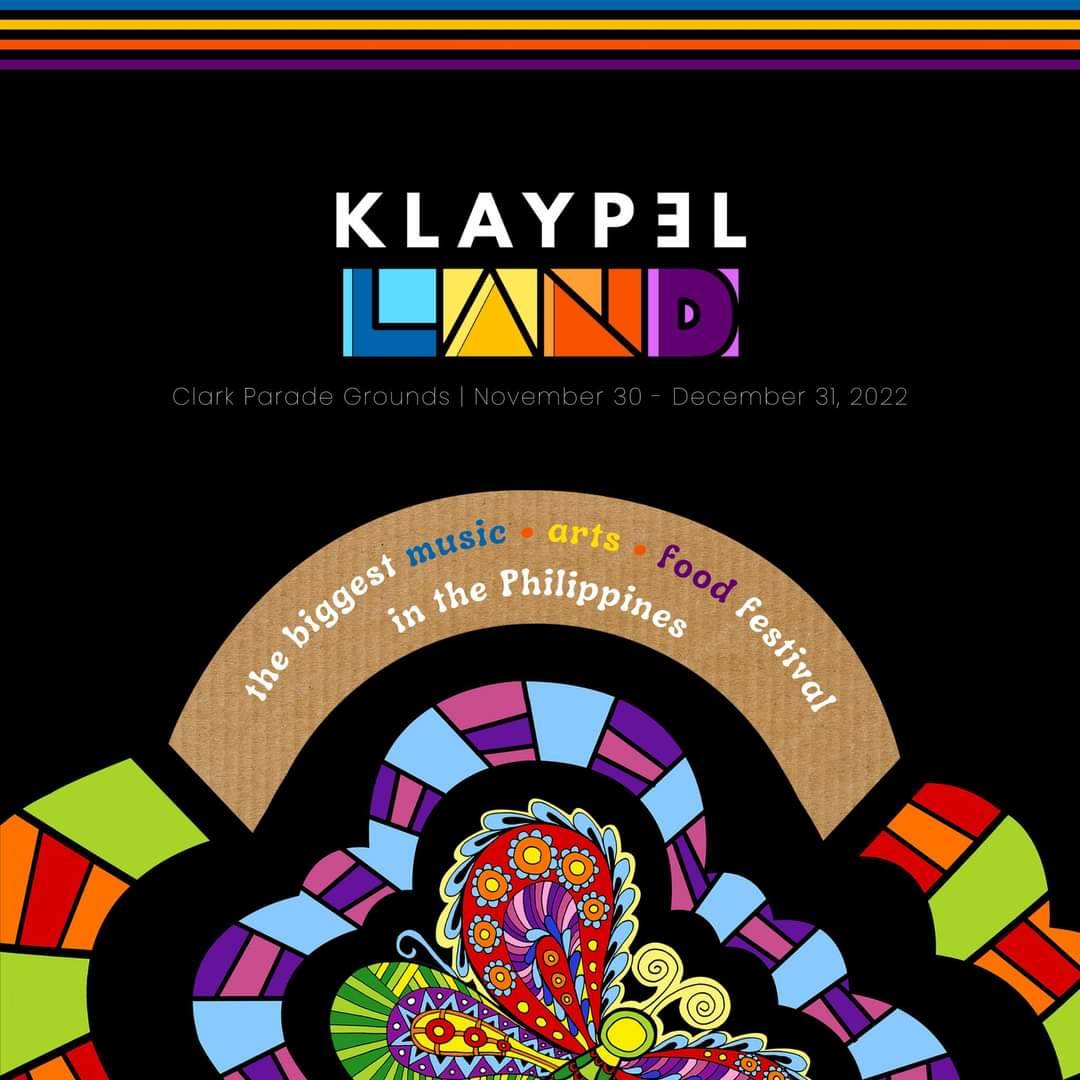 Klaypel aims to inspire creativity and spark hope – one color, one artwork, one story at a time.
The power of "Dutdot": In their 17 years in the "dutdot" business, they've seen relationships restored, anxiety overcome, artistry bloomed, and so much more and they are determined to keep inspiring.
Birthed through the bond of Cabalen Mother Sue Morales & Daughter Jela with son EJ Klaypel is a fresh and therapeutic art activity for kids and kids at heart. "If we have the power to strengthen families through simple shared art experiences, imagine the impact we could have in the grand scheme of things," Morales said.
It is Proudly Pinoy, Truly World Class, Water based, child-friendly and non-toxic. Klaypel is a unique art medium made of recycled paper, protected by Intellectual Property Rights. Established in 2005, Klaypel is the only one of its kind in the Philippines. With product offerings ranging from DIY kits to paintings by renown artists, its heart is to make art easy and accessible to people from all walks of life, and empower them as artists.
Klaypel supplies its products to bookstores and specialty stores nationwide. It has also been distributed in other countries such as Korea, Vietnam, Singapore, Australia, Qatar, and US.
Klaypel Enterprises is the sole manufacturer of Klaypel products.
They have launched collaborative programs for Aetas and the Autism Society of the Philippines, and Klaypel art workshop competition as well.
They also offer Dutdot Art and Yakap Art Therapy Workshops. Please call/text 09176263512 for inquiries.
Why Kaypel? And We Say Why Not!
#KlaypelLand2022
#ClarkPampanga2022