ANGELES CITY – Mayor Carmelo 'Pogi' Lazatin challenges Angelenos to beat plastic pollution by asking them to participate in the 'Refill Revolution' program of the Department of Environment and Natural Resources – Environmental Management Bureau (DENR-EMB), through City Environment and Natural Resources Office (CENRO).
According to Mayor Lazatin, this is to promote an environmental-friendly City, so that families would be encouraged to reduce the usage of plastics at home.
This program is a series of refilling wherein participants who bring their own plastic bottles and containers may avail of household liquid products and detergents, condiments, and toiletries lower than the existing retail prices.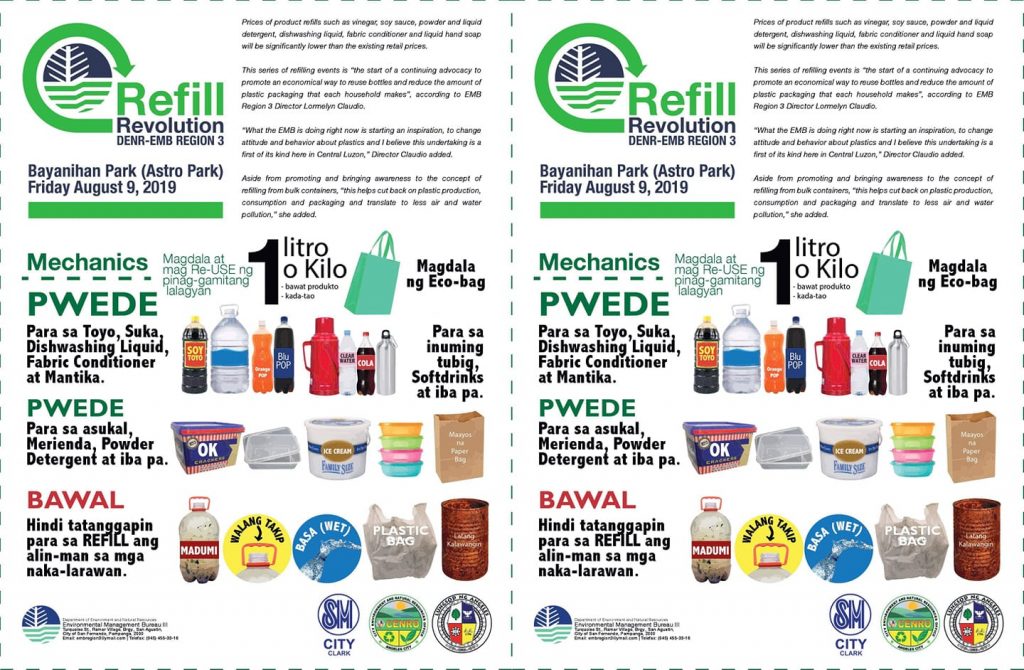 For the Mayor, raising awareness to lessen plastic production, consumption and packaging will lead to a healthier environment.
"Do not compromise and sacrifice the future of next generation. Let them enjoy a cleaner environment, where pollution will not take place. This is our responsibility for the nature," he added.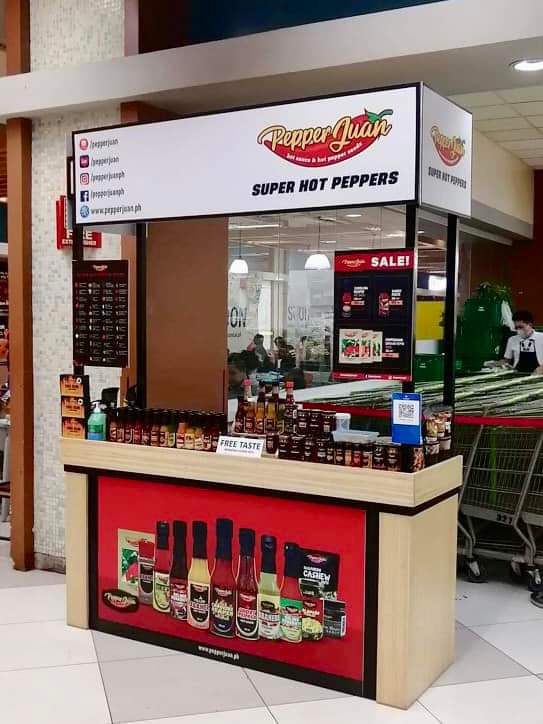 Moreover, according to DENR-EMB Region 3 Director Lormelyn Claudio, what the EMB doing is to start a continuing advocacy to publicize an economical way to reuse bottles and reduce the amount of plastic packaging that each household makes.
Meanwhile, Councilor Dr. Alfie Bonifacio, also Chairperson Committee on Environment, said that "this will not be last time that the City will conduct such activity that will help the community."
"We need more activity like this that bring together people, businesses, and institutions to work as one for the environment," he said.
Archimedez Lazatin, OIC-CIO, thanked DENR-EMB, private sector, barangay council and Angelenos who participated in the event.
He also mentioned the first ever "Septage and Hazardous Waste Management" campaign of the City."Let us show our concern for the environment by considering our everyday consumption," he furthered.