16
ANGELES CITY – Mayor Carmelo 'Pogi' Lazatin Jr. is set to award Medals of Excellence to top performing students in elementary and high school in both private and public schools here, for the second year of his term.
"This is in pursuit of elevating educational projects and recognizing outstanding students both in academic and extracurricular activities in the city, and continuing the legacy of my father, the late former Angeles City Mayor and Pampanga 1st District Representative Carmelo 'Tarzan' Lazatin," Lazatin said.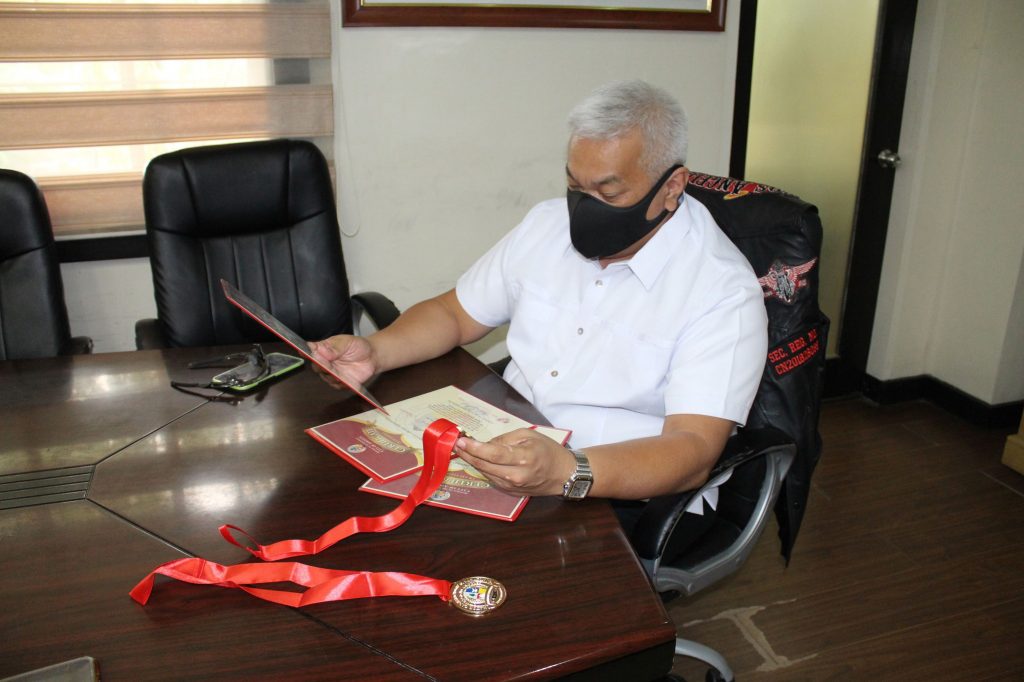 "It is important that we recognize outstanding students who are top performers in both academics and extra-curricular because it serves as motivation for them and everyone else to continue valuing education," he added.
The Angeles City Economic Development and Investment Promotions Office (ACEDIPO), headed by Irish Bonus-Llego, will send the endorsement letters to the city's 45 private schools and 58 public schools for students who are qualified to receive the Medal of Excellence. The deadline of submission for the list of qualified students per school is on July 15, 2021.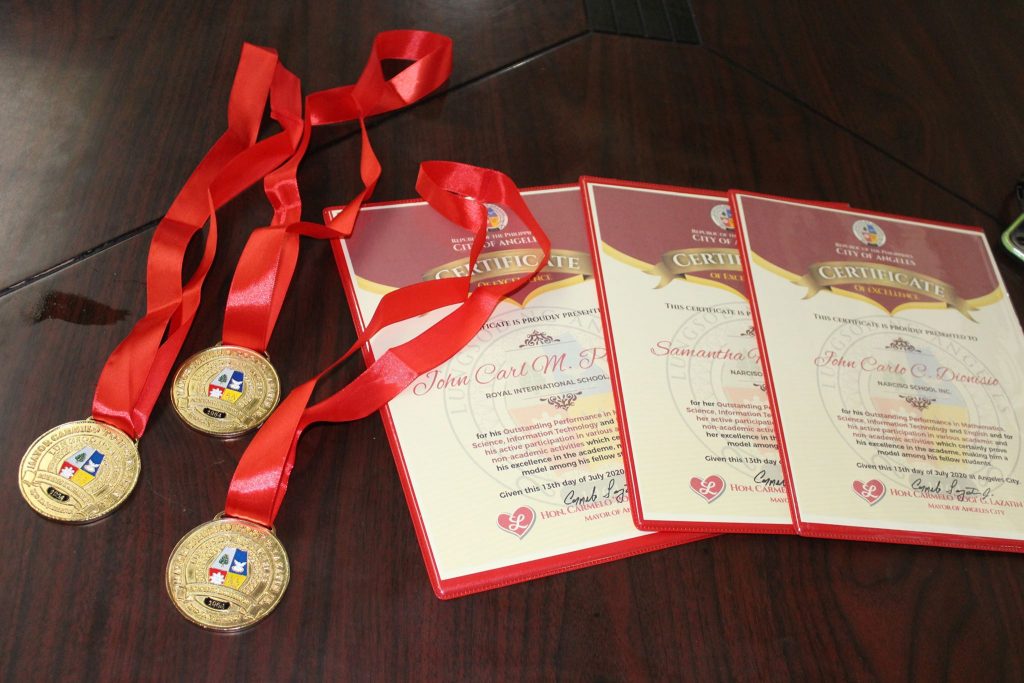 According to Bonus-Llego, the criteria to receive the Medal of Excellence is as follows: 40% for outstanding performance in Mathematics, Science, Computer/Information Technology, and English; 25% for Organization/Participation within the campus and outside the campus; 15% for history of leadership; 10% for campus contribution; 5% for the call of the student body; and 5% for faculty's preference.
Candidates for the medal must be chosen from a sample of the top 10 percent graduating students of an institution both in elementary and high school levels. Only two recipients may be submitted by the school administration – one from the whole population of the graduating elementary batch and one from the finishing high school batch, she added.
The awardees, according to Bonus-Llego, will receive the Carmelo G. Lazatin, Jr. Medal of Excellence, Certificate of Recognition, and Financial Assistance.
Further, in compliance with the city's COVID-19 safety protocols, the ACEDIPO will conduct a house-to-house delivery of the medal, certificate and cash grant to all recipients.
Part of Mayor Lazatin's 6-point agenda is to provide quality education to Angeleños, because it is through education that the city builds its foundation and cultivates its next set of leaders.
It can be recalled that amid the pandemic, the city government has distributed 63,200 tablets for the use of public school teachers, Grades 4 to 12 students and city scholars in their online classes. Internet cards were also provided for the free access of WiFi. A total of 700 satellite units were installed city-wide for the free WiFi connection.