NEW YORK (via SMART) — We cannot be any prouder than having Kababayans being cited for their work in a diverse cultural environment of some 20,000 employees of a leading US hospital chain here.
Two Pinays figure prominently here in the publication of one of the leading hospitals in the United States, citing journeys and abilities in a diverse working environment.
The NYPress 2019 winter issue has featured Jennifer Paulino and Julie Macaroy, IT Analyst and Registered Nurse (RN), respectively. It is the official organ of the New York Presbyterian (NYP) hospital chain.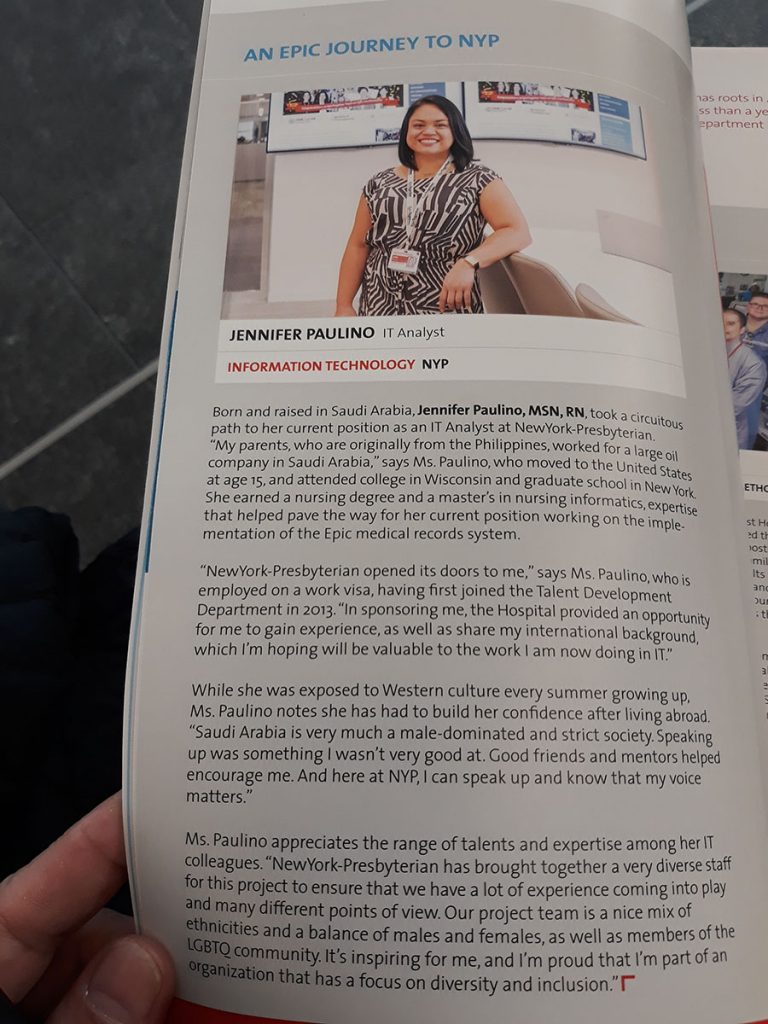 In the issue that celebrates the diverse culture of its workforce, the NYPress related the "epic journey" of Paulino, starting with her being born and raised in Saudi Arabia where her Filipino parents worked for a large oil company in the past.
The "circuitous path" to her current position at NYP included a degree in Nursing in Wisconsin and subsequent graduate studies in New York. She has a Masters in Nursing Informatics.
Macaroy, an RN at labor and delivery in NYP Morgan Stanley Children's Hospital, first came to the US on family petition.  NYP is a regional hospital chain that has branches, campuses and physician services in Metropolitan New York.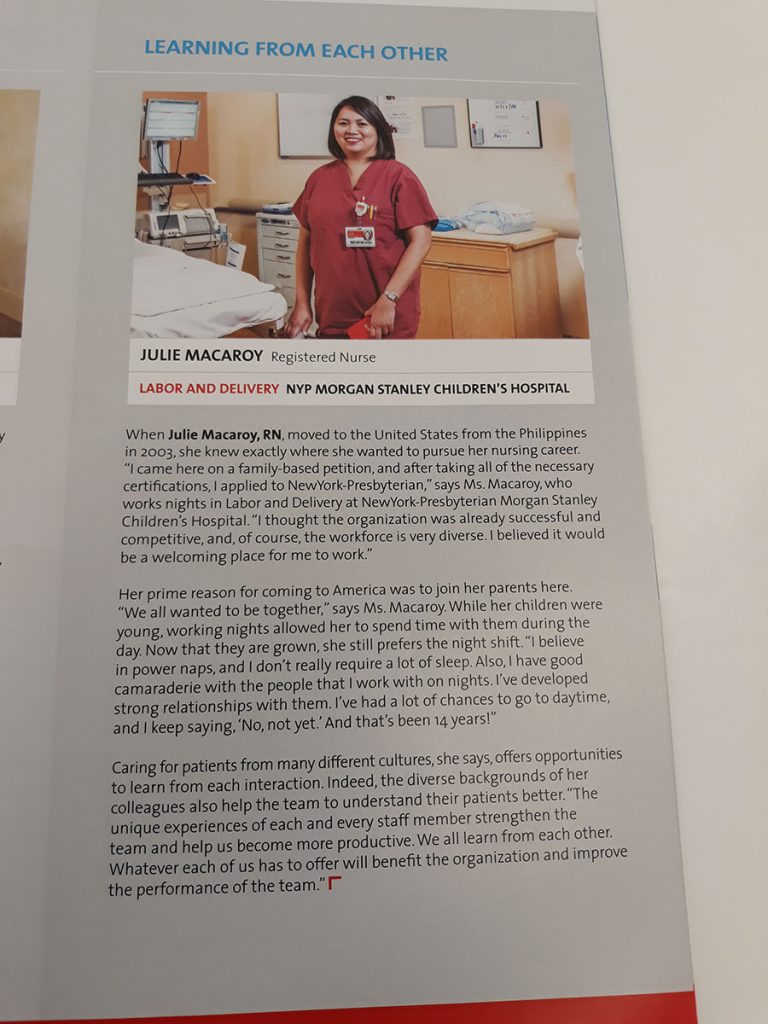 NYP is one of the United States' largest and most comprehensive hospitals with combined 2,600 beds and more than 6,500 affiliated physicians and 20,000 employees.
Macaroy works night shifts but still manages to spend family time. She said she has had chances to be on daytime schedule but chose to be nocturnal instead.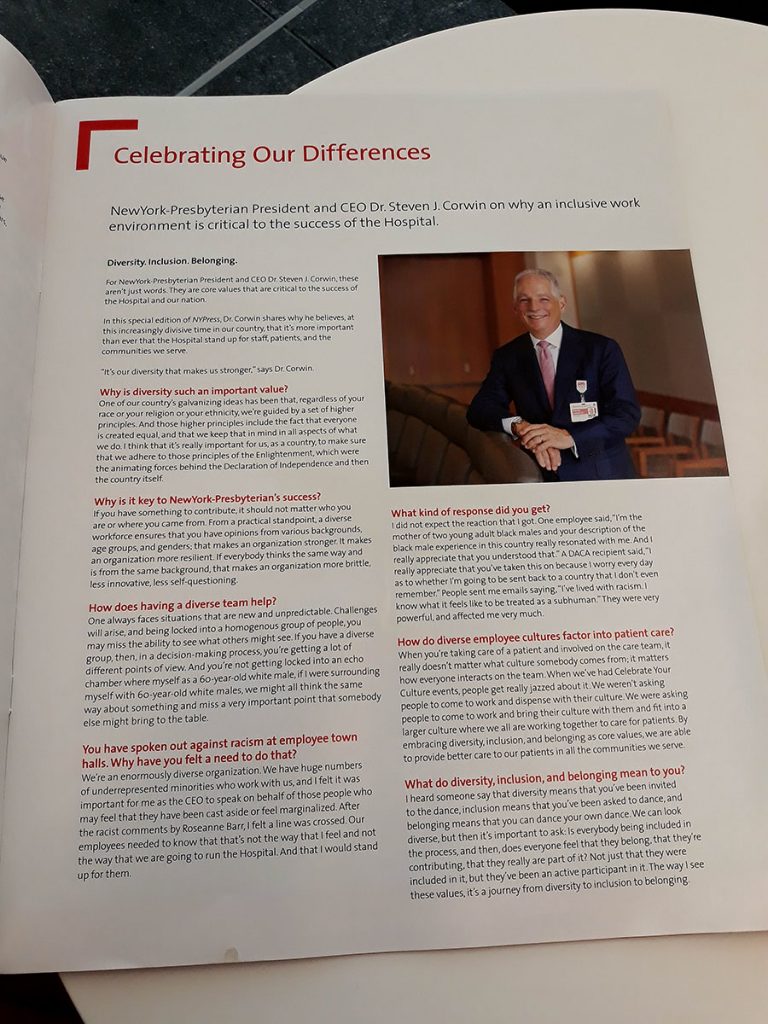 An article attributed to NYP President and CEO Dr. Steven J. Corwin titled "Celebrating Our Differences," the NYPress stated why an inclusive work environment is critical to the success of the hospital, citing "Diversity, Inclusion and Belonging."
NYP earned the top spot among all New York state hospitals and the New York metro region in 2018 by the US News and World Report.
It is also in the Honor Roll for America's Best that puts it in the same footing with other world-class medical institutions such as the Johns Hopkins Hospital, Mayo Clinic, Cleveland Clinic, and the Massachusetts General Hospital. It has been in the list for for the past 18 consecutive years.