MARIVELES, Bataan – The Local Government Unit of Mariveles headed by Mayor Ace Jello "AJ" Concepcion initially started to install 35 LED streetlights at in Barangay Batangas II Proper here.
The LGU project aims to provide a safer environment for its residents in all of the municipality's 18 villages or barangays.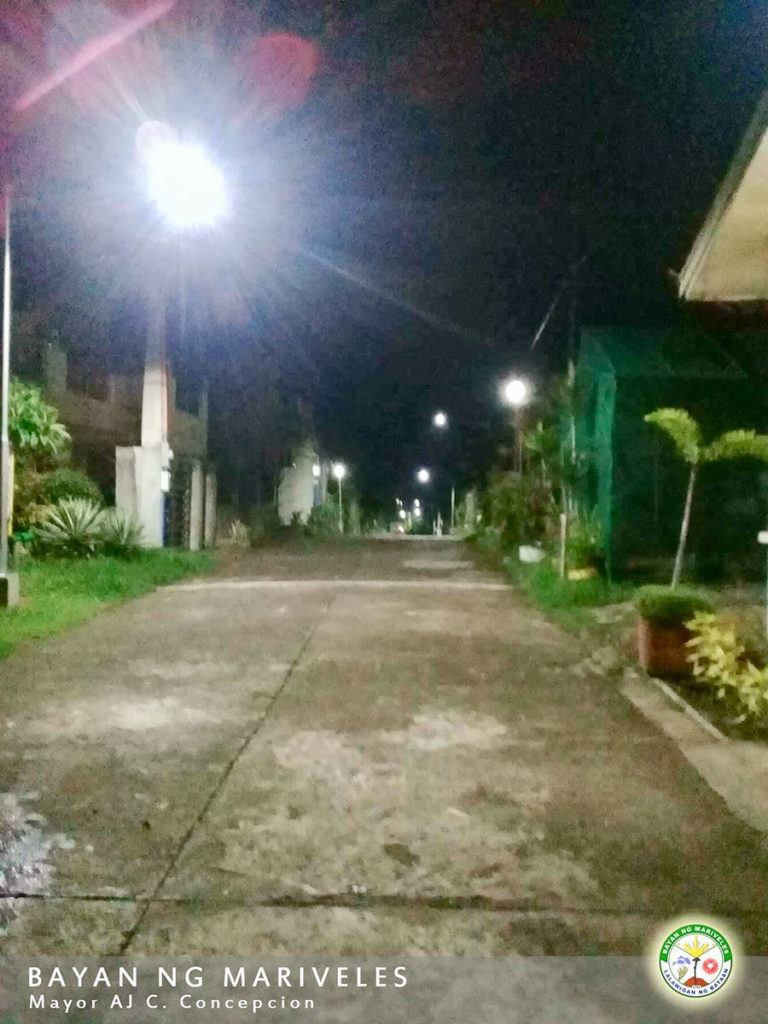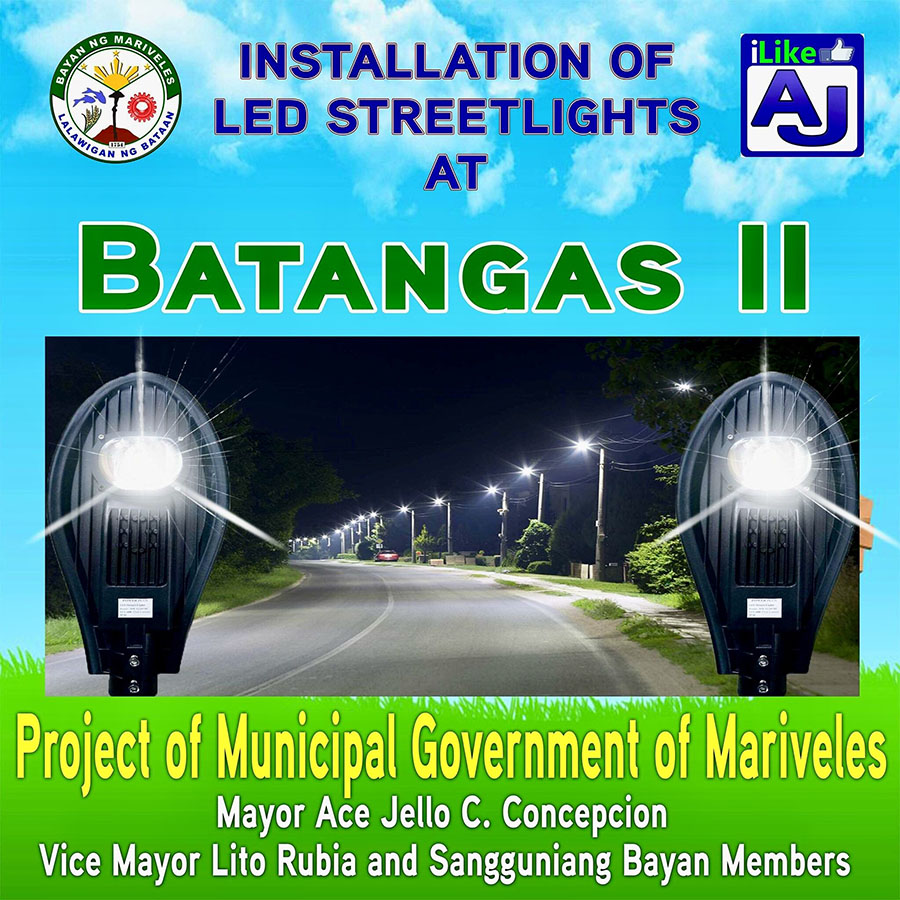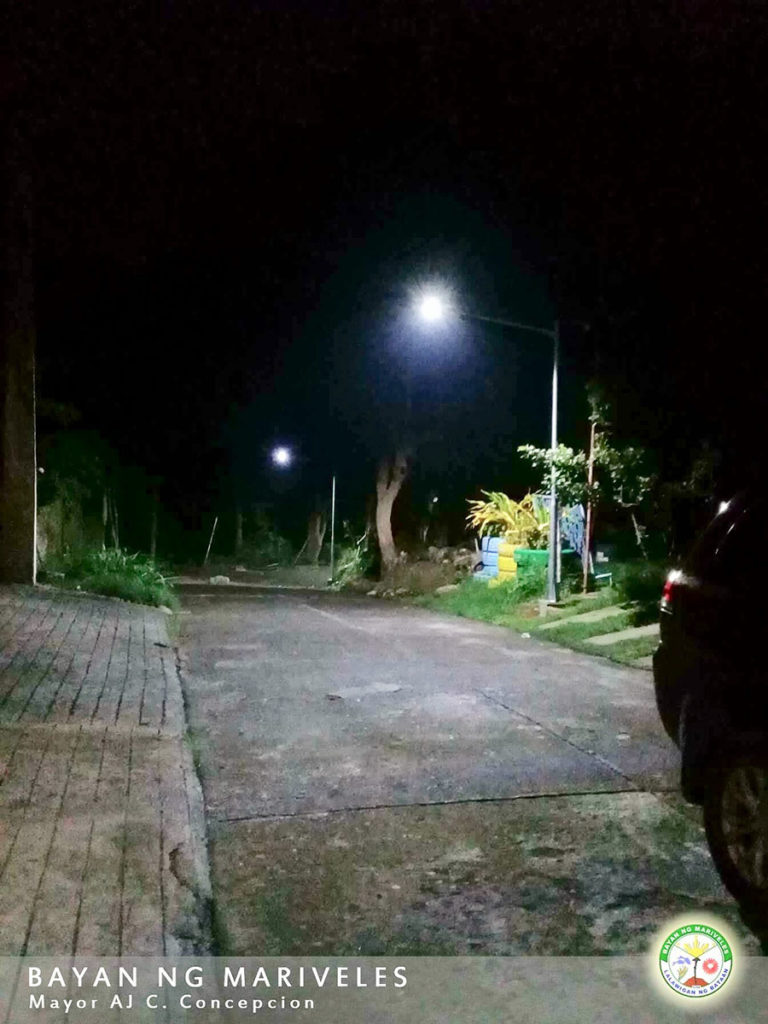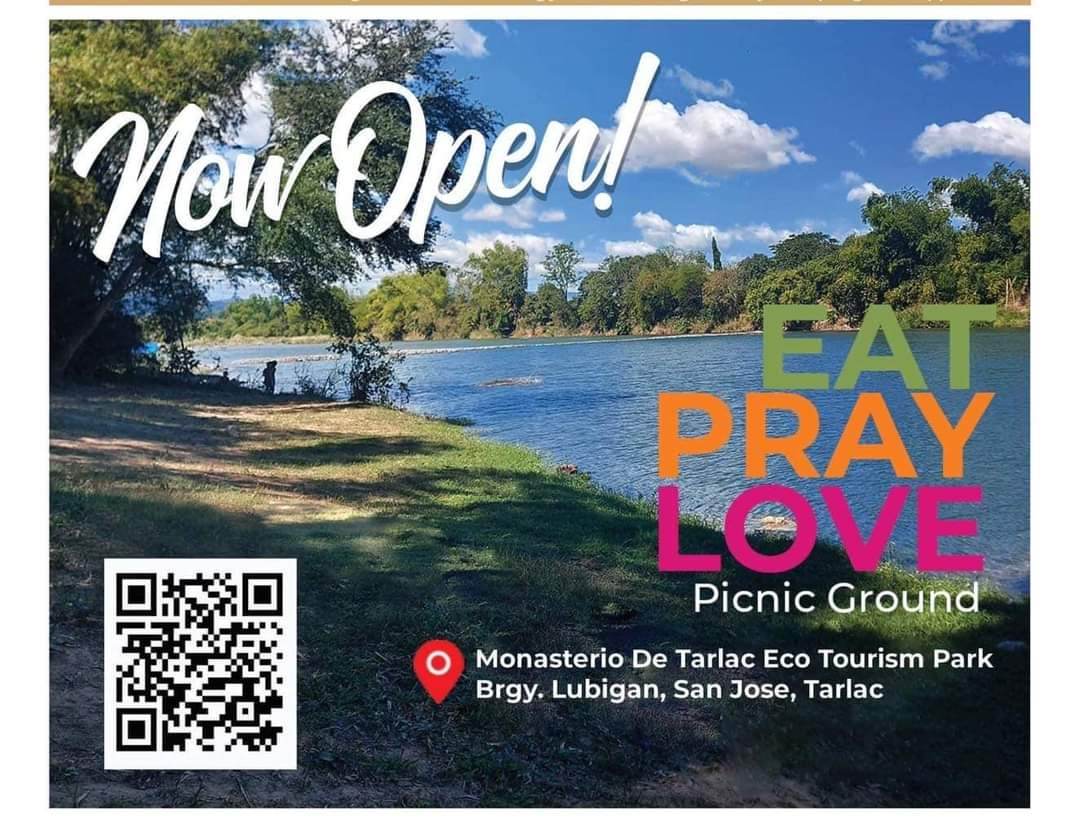 Recent reports stated that other major cities in the country are now converting to use LED lights because of its much brighter features and use less energy thereby reducing electricity consumption by 30 to 40%.
Way back in April 2017, Tacloban City is one of the first LGUs in the Philippines to have LED-retrofitted streetlights. With the project, the Tacloban LGU is able to save about P1.8 million in electricity every month.
According to a private company Luminance Inc., LED lights consume only 30-120 watts greater lumen output versus ordinary sodium lamps normally used in Philippine streets that consume about 400-500 watts.
Also, LEDs do not contain toxic materials like hazardous mercury and halogen gases nor emit ultraviolet rays, infrared radiation, or any electromagnetic interference that could be harmful to the community.
On a provincial scale here in the province of Bataan, Governor Abet Garcia said in one of his recent interviews with the Bataan press that the installation of LED streetlights along the province's main artery, the Roman Expressway, is included in the pipeline of his major infrastructure projects along with the ongoing road widening efforts.
Also recently, Dinalupihan LGU led by Mayor Maria Angela Garcia finished installing 108 LED lights in all barangay (village) roads intersecting the JASA (Jose Abad Santos Avenue).