(UPDATED) Pampanga businessman and economic visionary Levy P. Laus is dead.
Laus, chairman of the Laus Group of Companies and former President and CEO of the Clark Development Corporation (CDC) under the administration of former President Gloria Macapagal Arroyo, died along with his personal helicopter pilot and driver, who were not immediately identified. Laus was 68 years old.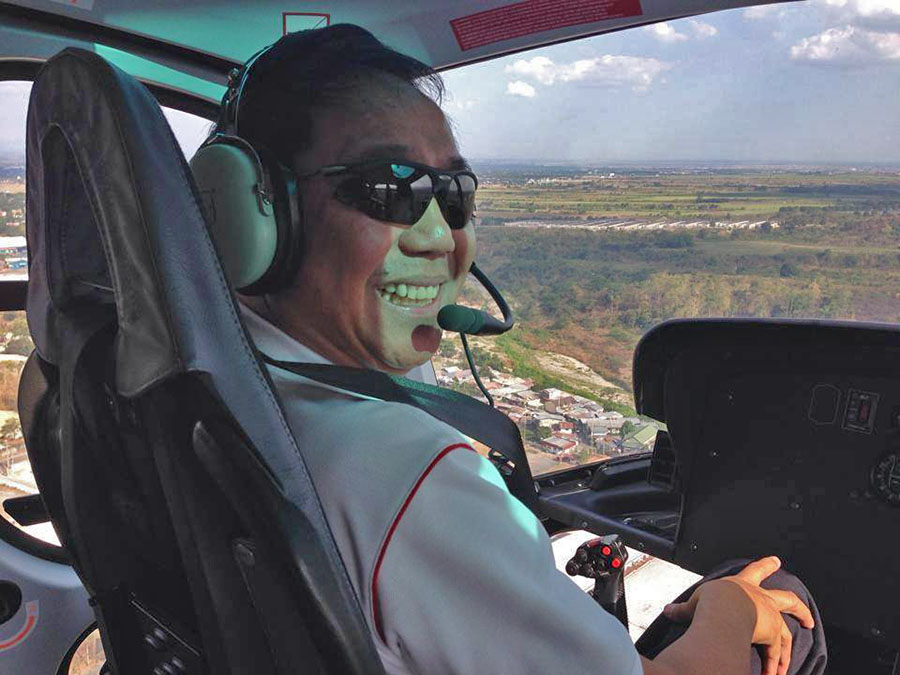 The chopper with body number RP C8098 crashed at around 12:30 noon in one of the fishponds in Barangay Alinao, City of Malolos, Bulacan.
The chopper reportedly exploded after the crash in the middle of the fishpond. It was totally wrecked.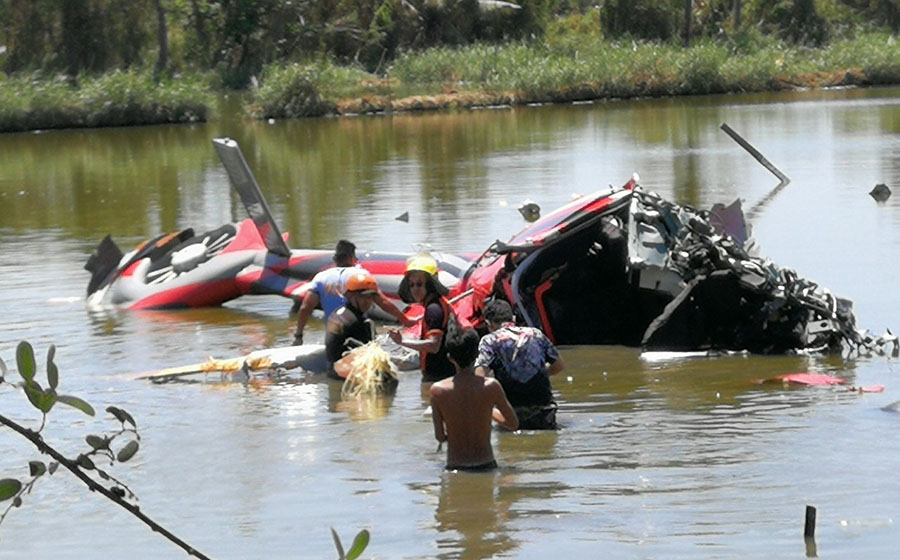 Bulacan Police Director Col. Chito Bersaluna confirmed that a helicopter crashed in one of the fishponds along the coastal area in the said city.
Police personnel dispatched to the crash site found two of the victims already dead while another male victim died at the Bulacan Medical Center in Malolos.
Although the weather was fairly good, authorities are still investigating the cause of the crash.
Laus was the moving force behind the highly successful Laus Group of Companies, selling Mitsubishi cars and other car brands. Laus later ventured into the media launching DWRW 95.1 FM during the reconstruction efforts after the Mount Pinatubo eruptions and the daily newspaper Sun Star Pampanga, the former Sun Star Clark.
Laus is chairman emeritus of the Pampanga Chamber of Commerce and Industry and is well respected in the business circle. He was a "probinsiyano" at heart who made it big in business.
Laus has his private pilot license and flies the helicopter during his business meetings in nearby provinces. Laus and his group reportedly left the hangar at the Ninoy Aquino International Airport (NAIA) bound for Pampanga province when the chopper crashed at the fishpond in Malolos City.