Angeles City, July 11, 2023 – Lucita "Chie" Lozano Antonio, a seasoned professional with a extensive experience in sales and operations, proudly announces the official launch of Giada's Group of Companies (GGC) last July 7, 2023. Chie's dynamic leadership has propelled the company to great success, and she is now set to make her mark in the business world with GGC.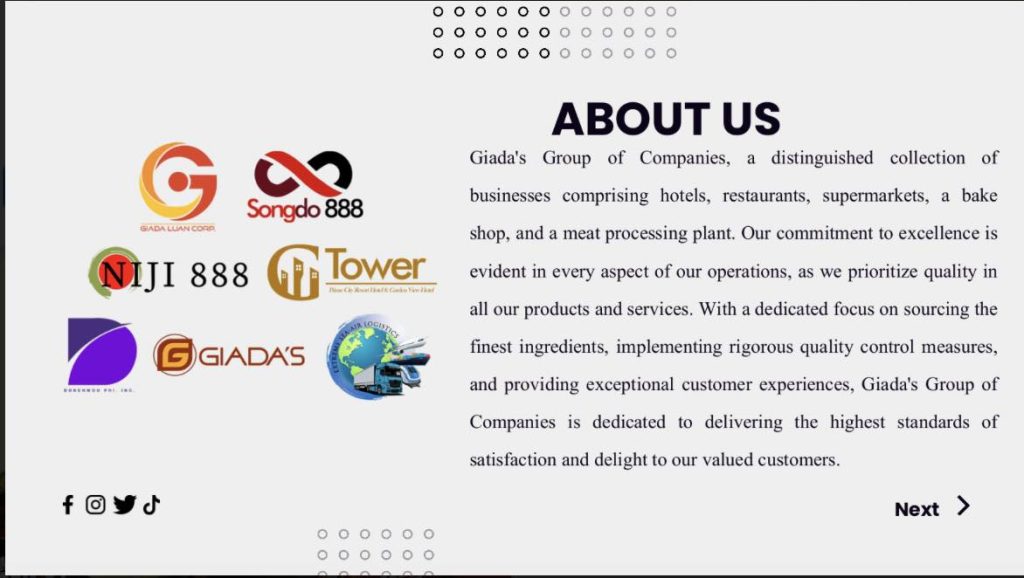 GGC operates and owns a diverse portfolio of successful brands, including the renowned Prime City Resort Hotel powered by G-Tower Giada's Meatshop, Giada's Bakery, 송도 Songdo Korean Restaurant – Angeles City, Niji Japanese Restaurant, Silyo Ms. Chi Supermarket, Zii Milk Tea, Silyo :Tinape pong lutung bake, and Garden View Hotel Powered by G-Tower.
Giada's Group of Companies aims to deliver exceptional quality and service across all its ventures. From the unforgettable experience in Prime City Resort Hotel and Garden View Hotel, to the authentic Filipino flavors of Silyo and Giada's Bakery and the diverse culinary experiences offered at 송도 Songdo Korean Restaurant and Niji Japanese Restaurant, GGC is committed to providing unparalleled customer satisfaction.
"I am thrilled to officially launch Giada's Group of Companies," said Chie. "With our exceptional team and a dedication to delivering excellence, we are poised to make a significant impact in the business world specially in Centra Luzon. Our diverse portfolio of brands caters to various needs and tastes, ensuring that we have something special for everyone."
Chie Lozano Antonio and Giada's Group of Companies are primed to write a new chapter of success and innovation in the industry. Through a combination of strategic leadership, exceptional quality, and unwavering commitment, GGC is set to become a leading force in the business landscape.