In celebration of the Peace Month, Mabalacat City College (MCC) held its Cor Unum International Day of Peace on September 21, 2022.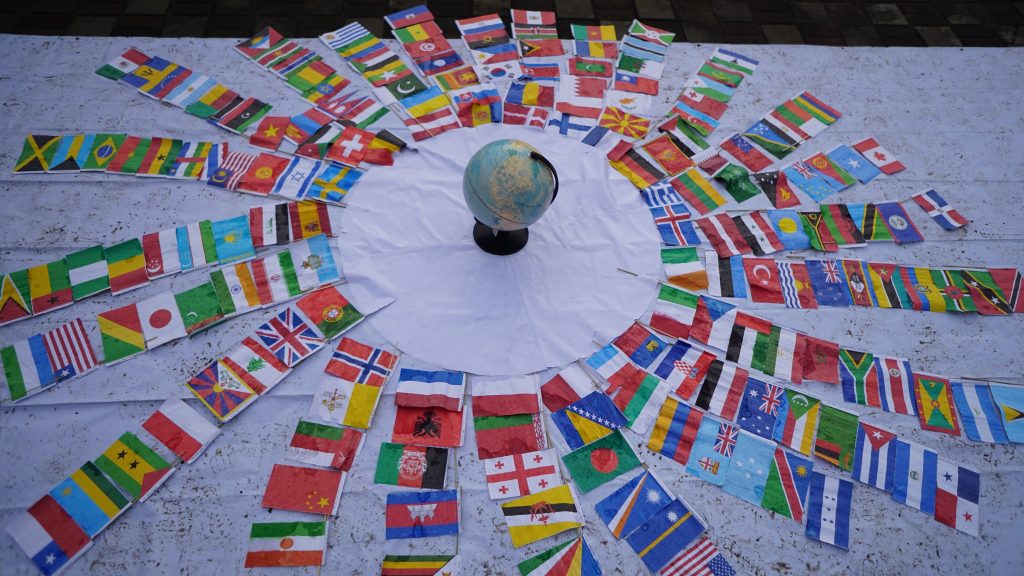 Students and employees kicked-off the celebration with an origami paper crane making wherein 1000 pieces of the said peace symbol were created as an expression of hope for a peaceful world.
MCC continued with the celebration with a peace walk in the afternoon where employees and students marched from McArthur Highway Dolores to MCC Quadrangle. During the walk, the participants showcased their own slogans and posters about certain issues affecting peace like religious violence, bullying, and violence against women and children to name a few.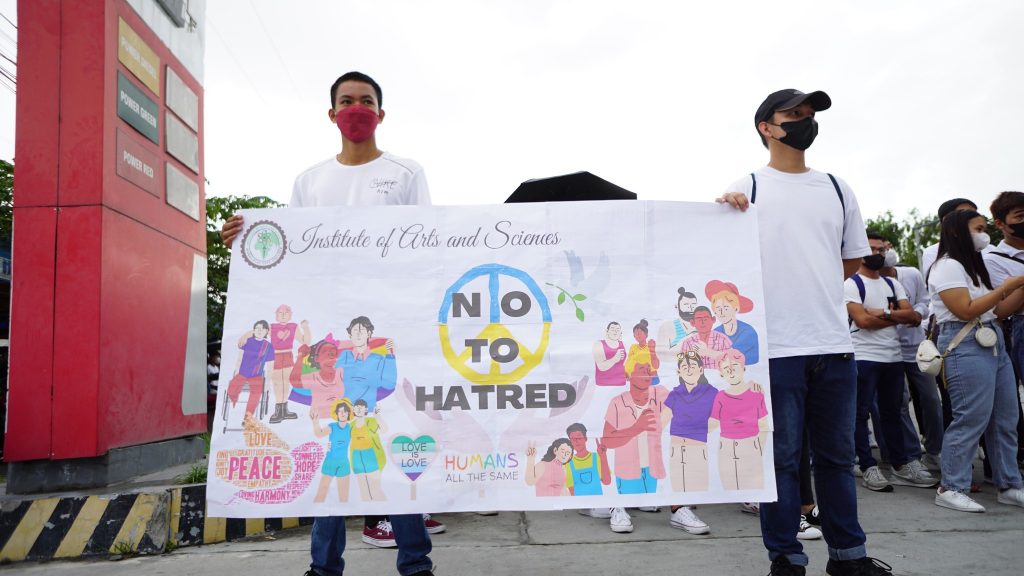 With the help of MCC's student leaders, various groups proudly presented their creative yells to express their innermost desire for a world that is free of violence and injustices.
The students and employees also participated in the traditional world peace flag ceremony that is being conducted across all nations. During the said ceremony, 193 nations are being invoked to promote peace and end the culture of war. The students brought with them the flags of the different nations and placed them all together in one space to create a mandala highlighting values of unity and harmony amidst diversity.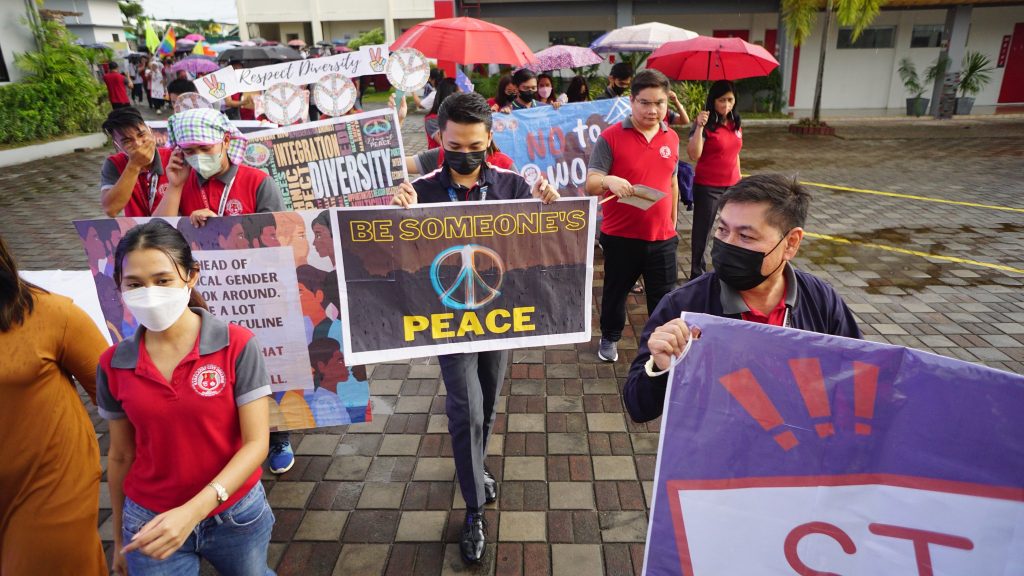 The program ended with a peace jam where the students and employees were able to sing and dance traditional peace songs like Imagine by John Lennon, Kapayaan by Tropical Depression, One Day by Matisyahu, Kaleidoscope World by Francis M., Where is the Love by Black Eyed Peas, and many more. The students also performed a mob dance for peace that included the college president, administrators, faculty and non-teaching personnel.
The International Day of Peace at MCC is one of the internationalization programs for the promotion of global citizenship and peace education. It aims about bringing positive change in the society through active citizenship and peaceful resolution of conflicts.
The MCC Internationalization Office expresses its gratitude to all the people who took part behind the success of the event. Special thanks to Dr. Ong, MCC College President, Mr. Beejay Sebastian, the Assistant Vice President for Student Affairs and Services, Ms. Happy Pelayo, the Vice President for Finance and Administration, academic and non-academic staff, Mr. Prince EJ Manalo, President of the MCC Supreme Student Council, and all the student leaders and organizations.