In spite of the crossfire gripping Marawi City and the declaration of martial law in Mindanao, no fear had ceased the passion, determination and courage of 17 millennial volunteers from across the country to hold its 34th outreach program called "I am M.A.D. (Making A Difference) Camp" in Zamboanga City, recently.
I am MAD volunteers spearheaded the distribution of "Bag of Dreams" gift packs of school supplies for 73 school children of Muruk Elementary School in Brgy. Upper Pasonanca, about 13 kilometers from the city proper.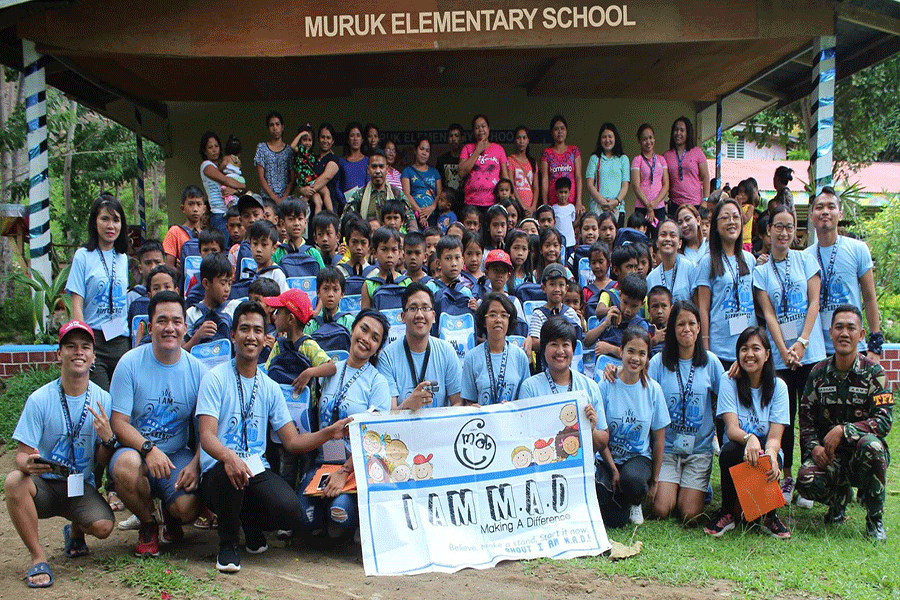 The three-day camp gave both the volunteers and kids a time to interact through educational and entertaining activities which included the 'share your dream' getting-to-know-you session, team-building, storytelling, games, arts and crafts that promote the organization's four key advocacies anchored on the Department of Education's core values—love of God (maka-Diyos), love for others (makatao), love of environment (makakalikasan), and love of country (makabayan). All these are integrated in the "10 I am MAD Commitments".
To support the program, I am MAD Zamboanga chapter led by Meryl Hilda Jalani, raised P60,000 by selling school supplies and holding a mini-art exhibit months before the actual camp. A portion of the proceeds was also shared to evacuees from Marawi City.
"We actually thought of cancelling the camp in Zamboanga,"Mark Conrad 'Maco' Ravanzo, CEO and co-founder of I am Making a Difference, Inc. said, noting it was his first time to experience Martial Law like the rest of his fellow volunteers. "But our hearts tell us not."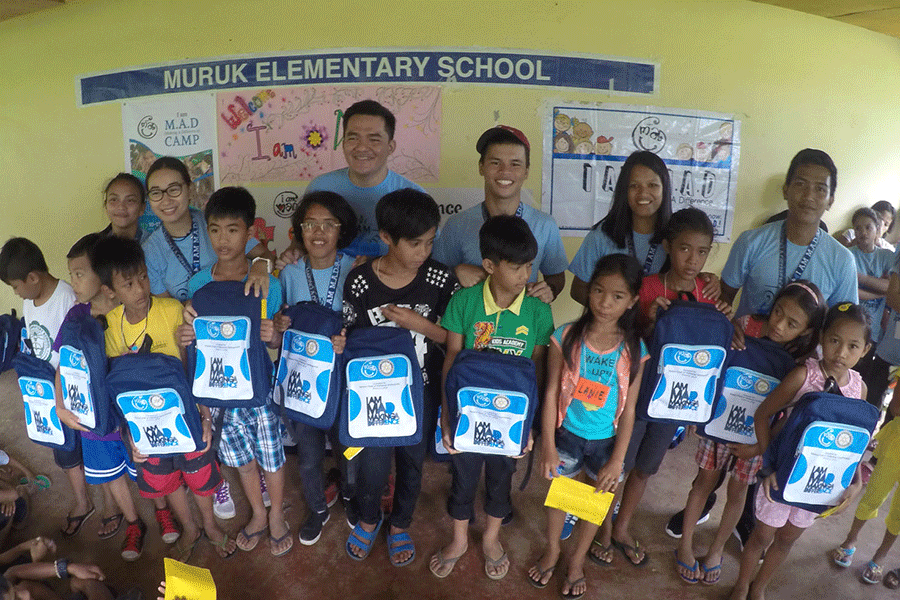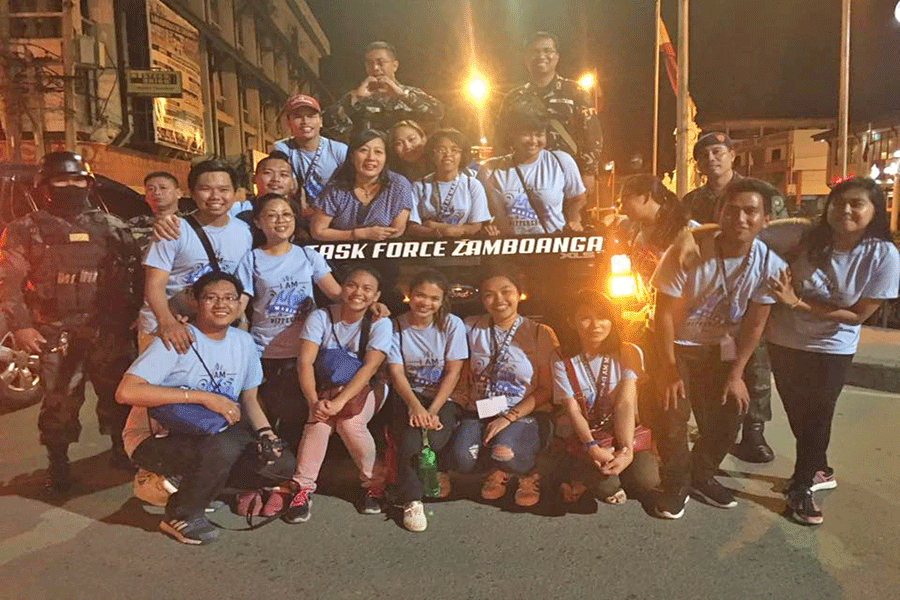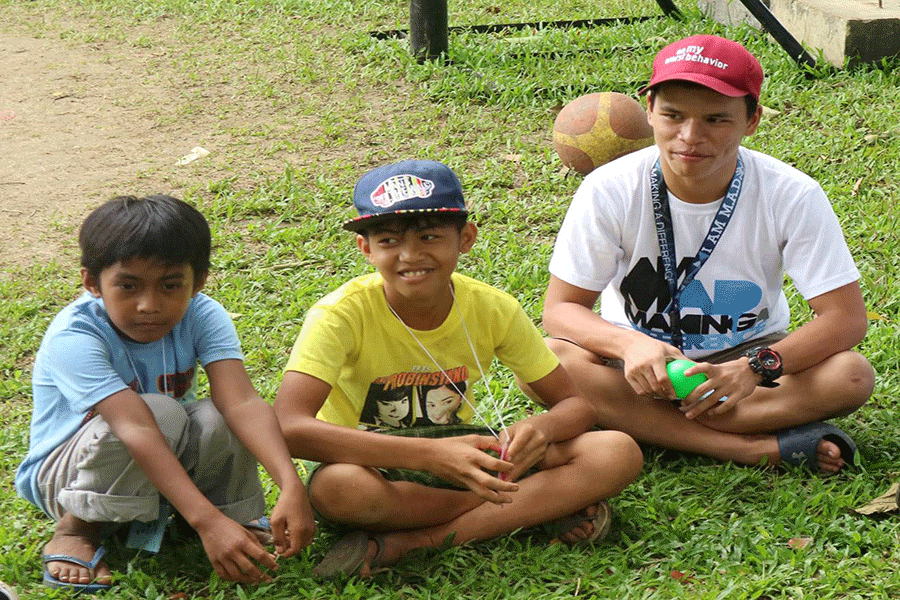 "I believe that it was the best time to be there, it was the right time to show what we millennials can do during these trying times and during martial law. It was the perfect time to let Mindanaoan people, especially the kids, to feel that people care, and that they are truly loved and there is still hope," the 28-year old Lamitan, Basilan native added.
The volunteers also had a chance encounter with Zamboanga City Mayor BengClimaco after the group's 'MAD Talks', a forum on volunteerism with the local youth leaders at the city hall. The mayor reassured the group's safety while the Task Force Zamboanga, led by Col. Leonel Nicolas, provided further assistance.
Beneficiary turned volunteer
Despite the turmoil and tensions in the region, the group remained steadfast to help bring positive change. Third year IT student DamharPahalawan proves to be a testament to I am MAD's thrust and collective actions. Pahalawan was a student-beneficiary and scholar of the group on its first ever outreach activity in Lamitan in 2010.
After seven years, the student from Western Mindanao State University in Zamboanga City pays it forward by celebrating his maiden volunteering task with I am MAD. The group considers Damhar's recent participation as its first success story for a beneficiary-turned-volunteer case.
Established in December 2009 as an SEC-registered volunteer organization, I am Making a Difference, Inc. (I am MAD) is a 2016 TAYO Awards (Ten Accomplished Youth Organizations) awardee for Culture and the Arts, Peace and Human. I am MAD is a millennial-driven, non-profit group that aims to spread the passion of creating value and impact to the school-community by giving hope and showing love to children and youth.
The group is slated to launch similar camps in Cavite, Mindoro and IlocosNorte later this year, after the successful staging of outreach programs in Romblon, Zamboanga and Guimaras.
I am MAD relies on the goodwill of people through fundraisers and the power of social media. For local community partnerships, interested volunteers and sponsors, send an email to [email protected] or visit and like its Facebook page: facebook.com/IamMakingADifference or follow @iammad_ph on Twitter and Instagram.