Magalang Mayor Maria Lourdes Lacson sold the more than 3,000 hogs recovered from a shabu laboratory in her town by Philippine Drug Enforcement Agency (PDEA) officials "to safeguard public health care".
"I stand of the firm ground that the courses of action that were done to cause the disposal of the hogs were to safeguard the general welfare of the people," Lacson said in a press conference held Monday.
Lacson made the statement after PDEA director Wilkins Villanueva filed a grave misconduct case against her and other local government officials for selling the hogs.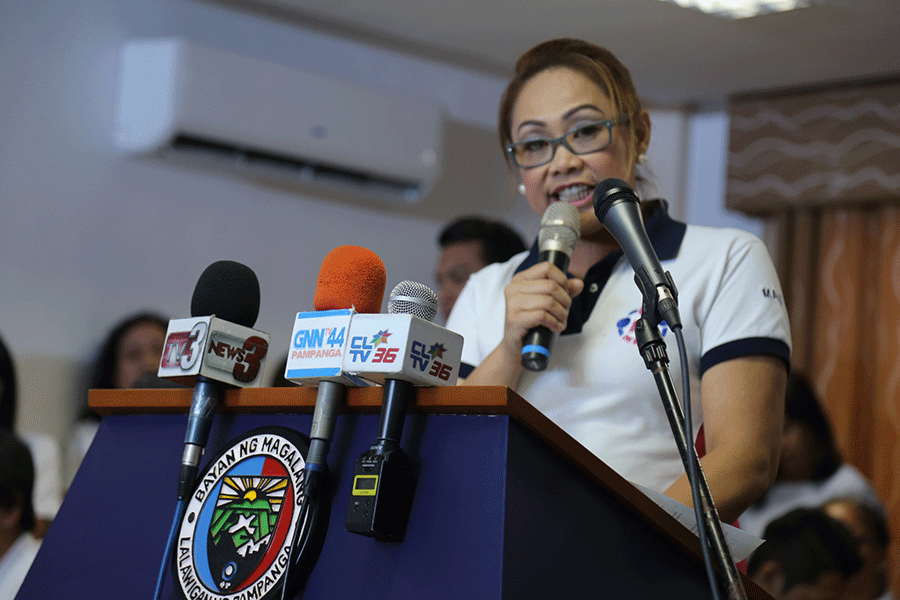 The hogs were found by a PDEA raiding team at a livestock farm in Barangay San Ildefonso in Magalang town which served as a cover-up for an underground shabu laboratory on September 7, 2016.
"The hogs were left unattended and the farm was abandoned right after the raid. Animal manure started to build up. Nobody stayed to clean and feed the swine," Lacson said.
She added that the pigs started to get sick and many died already.
"The effects of all these to human health cannot be taken so lightly, and if which not acted upon immediately will result in a magnitude of potential problems, which I cannot take risk for doing nothing as the local chief executive, thus compelling us to take necessary actions," Lacson said.

The condition of the hogs prompted Lacson to call for a local bidding in which Bacolor Mayor Jomar Hizon, also known for their meat business Pampanga's Best, won.
Although from another town, Lacson said Hizon knew about the bidding through their children's friend and that it was only Hizon's company that passed the bidding regulations and requirements.
The hogs were sold for P7 million pesos which was initially deposited to the local government unit's trust fund and was later transferred to the Office of the Clerk of Court in Angeles City as instructed by the local court.
As of posting, Lacson said she has not received a copy of the case filed by the PDEA. She said she will take legal actions once she gets a copy of the case.