26,000 housing units to rise in Pampanga under 'Pambansang Pabahay'
13,000 housing units in Angeles City. 8,000 housing units in the City of San Fernando. 5,000 housing units in Candaba town.
A total of 26,000 housing units will rise in Pampanga province under President Ferdinand Marcos Jr.'s "Pambansang Pabahay Para sa Pamilyang Pilipino (4PH)," a government program that is seen to provide shelter to some 6.5 million homeless Filipinos all over the country.
On July 3, 2023, President Marcos has personally inspected the housing project called Crystal Peak Estates which is located in a 9.8-hectare area in the City of San Fernando. The San Fernando housing project will have 27 buildings that comprises 8,000 housing units.
13,000 housing units for Angeleños
In Angeles City, Mayor Carmelo "Pogi" Lazatin, Jr. said 13,000 affordable housing units will rise in Barangay Mining and would provide shelter for homeless residents.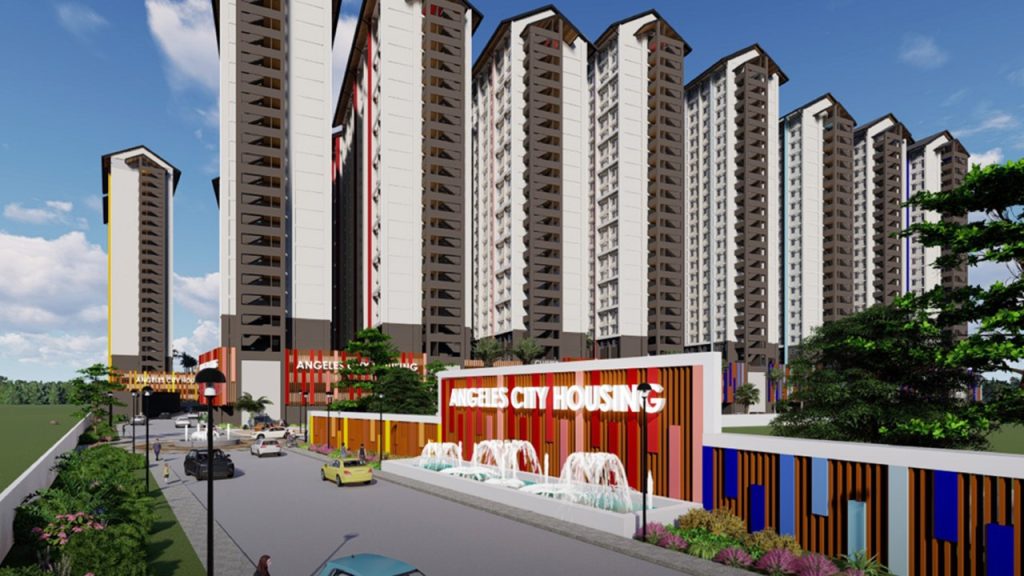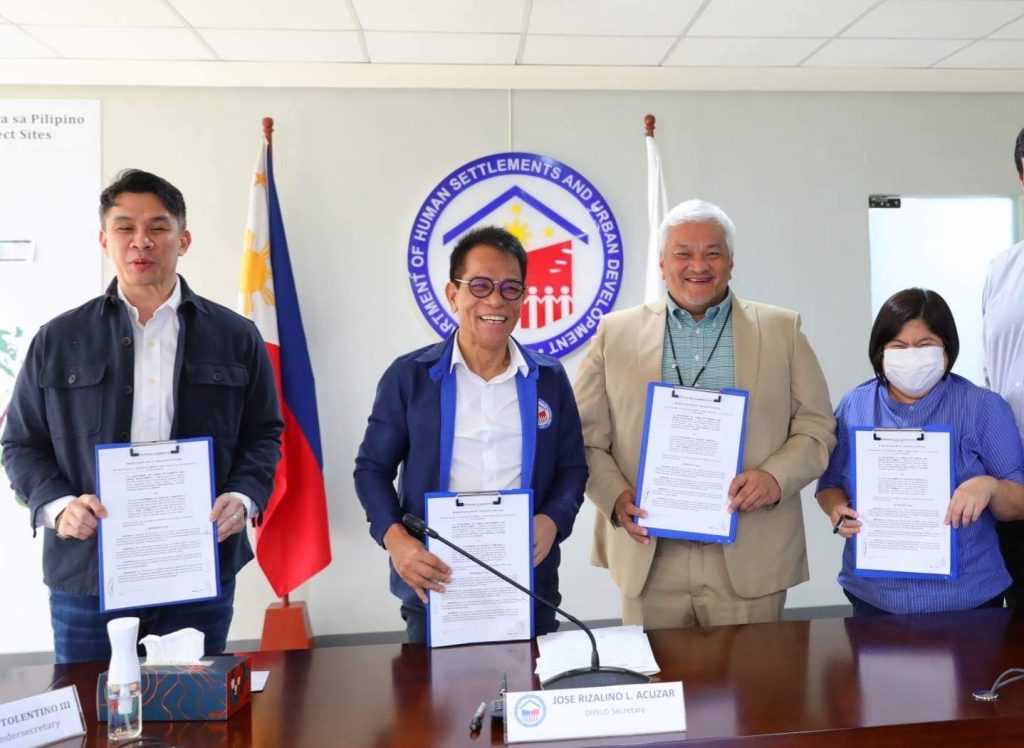 Mayor Lazatin said a Pag-IBIG desk will be established at the City Hall to register qualified beneficiaries of the housing units. This was announced during his State of the City Address (SOCA) last June 29, 2023, noting that he already signed the memorandum of agreement with the Department of Human Settlements and Urban Development (DHSUD) for the development of 13,000 housing units.
A total of 12 buildings with 22 storeys will rise in Barangay Mining. Each building will have more than 1,000 housing units.
Said Lazatin: "Our efforts to provide decent housing for our constituents, including government workers and teachers, will continue as we identify new areas where we can construct more affordable housing units."
Lazatin has echoed the announcement of the DHSUD, which highlighted the inclusivity of President Marcos' housing program for the Filipinos. This, he said is an opportunity of a lifetime for Angeles residents to have decent housing, making Angeles City a part of President Marcos' "1 million housing units per year."
Mayor Lazatin along with Chief Adviser IC Calaguas has already signed the Memorandum of Understanding with the DHSUD Secretary Jose Acuzar on March 13, 2023 in Quezon City.
"I cannot thank you enough for this opportunity of a lifetime. An opportunity for my cabalens to have decent housing. Thank you very much as well for making Angeles City a part of President Marcos Jr.'s "1 million housing units per year," according to Lazatin.
During the signing of the MOU, Mayor Lazatin also shared that providing decent housing to Angeleños is also his flagship projects, and that of his late father, Former Angeles City Mayor and First District Representative Carmelo "Tarzan" Lazatin, who established the Local Urban Poor and Housing Affairs Office (LUPAHO), and was able to provide 15,000 decent housing to indigent Angeleño families during his stint.
Mayor Lazatin said he is very happy to continue his father's legacy through the help of President Marcos Jr.'s administration, Secretary Acuzar, and the whole DHSUD.
"Mas lalawak po ang ating matutulungan."
Since 2019, Mayor Lazatin has awarded 1,962 certificates of lot and distributed 787 land titles and deeds of donation to the urban poor Angeleño families through the LUPAHO.
5,000 housing units in Candaba town
In Candaba town, some 5,000 housing units will rise in flood-free Barangay Mandasig, Candaba.
Just recently, the DHSUD along Candaba Mayor Rene Maglanque, broke ground for construction of 18 mid-rise buildings with 5,000 condominium units in the said area.
Maglanque said the project site is flood-free, and is a walking distance to the hospital, state university, police station and business establishments.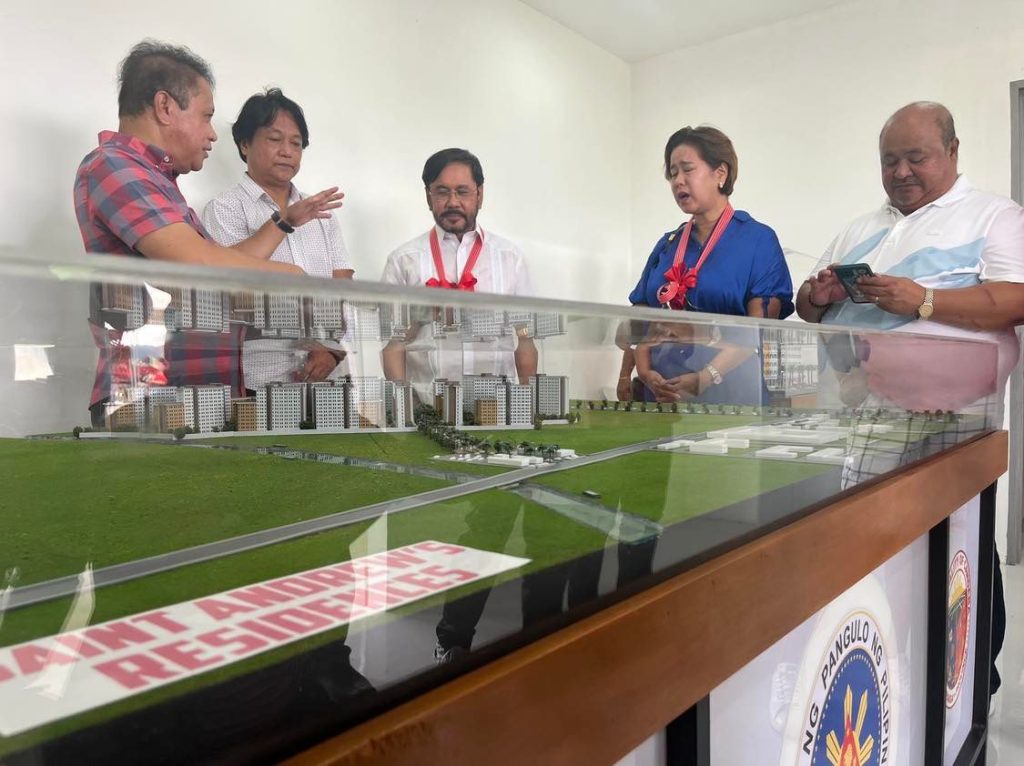 Maglanque envisions the area to become like Bonifacio Global City (BGC) which is a one-stop-shop place for living, working and relaxing. Each housing unit will have 27 square meters and will be located in the pollution-free and scenic area of the town.
Inclusivity
President Ferdinand R. Marcos Jr.'s 4PH Program is inclusive as it seeks to provide decent housing to the homeless Filipinos all over the country.
Leading the President's flagship housing program is the DHSUD which has been working double-time to confront the country's housing need head on.
The housing program has elicited positive responses and secured the overwhelming support of stakeholders which resulted in its fast rollout just seven months after its launching. President Marcos has described "Pambansang Pabahay" as the solution to the country's housing problem, if the goal to build one million housing units per year is achieved.
The DHSUD has sealed MOUs with LGUs in Luzon, Visayas and Mindanao, and broke ground with LGUs, signaling the start of the projects.
The President has already visited the Bagong Sibol Housing Project in Brgy. Nangka, Marikina City in October 2022; inaugurated the Palayan City Township Housing Project in Brgy. Atate, Palayan City, Nueva Ecija in December 2022; and broke ground for the Redevelopment and Urban Renewal Project in Batasan, Quezon City in January 2023.
\The housing projects are expected to become model townships that will present opportunities for social and economic growth. The projects will have schools, market places, open parks and health stations, while the soon-to-be residents will also have amenities they will require in their day-to-day lives.
The President has also plans to allocate idle government lands for housing projects. DHSUD has estimated that around 16,000 hectares of idle land can be used for housing projects.•