CLARK FREEPORT – Executives of this Freeport's biggest medical institution have reported significant headway in its early years of operation, setting high levels of standards in medical care and service.
Evelyn Luciano-Yumul, Sales and Marketing Director of The Medical City Clark (TMC) said TMC has exceeded projections in its operations since it opened three years ago. She was a guest at [email protected], a press conference organized by Pampanga Press Club and Park Inn by Radisson at the SM City Clark complex.
"We are so happy with the response and with the way people have been patronizing us," said Luciano as she referred to the growing market of local residents, workers and expatriates.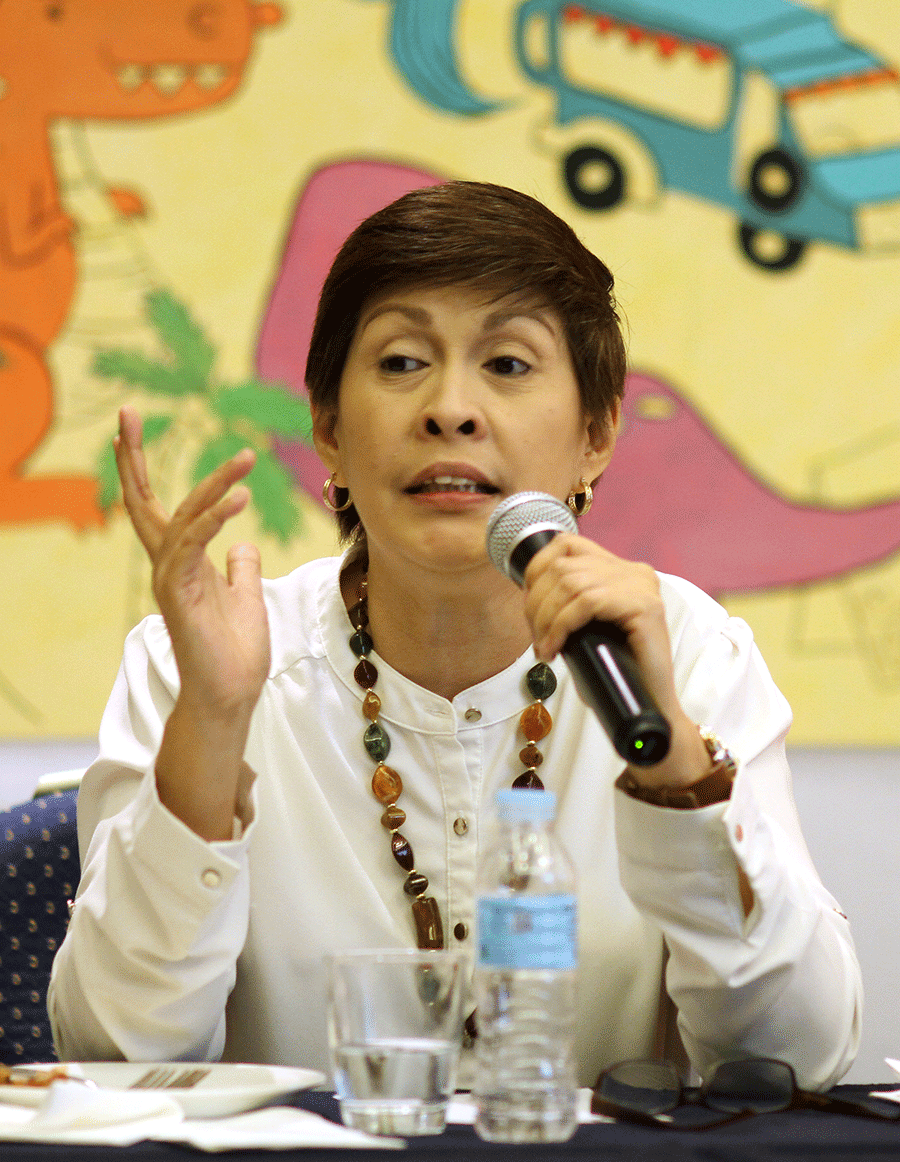 Luciano also added that TMC executives have expressed elation over the growing local market. She added that there is now a 60-40 percent distribution in foreign and local market, respectively.
"This goes to show that TMC is not a pang mayaman na hospital contrary to other people's perception," noting that patients come from neighboring cities and towns.
TMC, a 150-bed capacity premier hospital, offers various specializations and expertise. Its flagship services include the Cardiovascular and Burn centers. Some 300 medical doctors are affiliated with the hospital that also specializes in critical care programs with multi-disciplinary approach to stroke, cancer and other serious illnesses.
Located inside the Global Gateway City near the Clark South interchange of SCTEX, TMC has also serves as a trauma center for SCTEX and NLEX.
Luciano said that all major HMO cards are honored at TMC and that a shuttle bus service is provided for free to patients and clients between the hospital and SM City Clark.
She added that TMC Clark is also preparing for its accreditation with the Joint Commission International (JCI) which was first conferred to TMC Ortigas in Pasig City. Highly recognized in the US and other parts of the world, JCI ensures improvement of patient safety and quality of health care through regular or periodic audits.
In the TMC Facebook page, Dr. Cenon R. Alfonso, Chief Executive Officer of TMC Clark, said "the hospital is at the forefront of cardiac care and Minimally Invasive Surgery (MIS) and provides an urgent care center, intensive care unit, medical/surgical care, obstetrics and gynecology unit, pediatrics and pediatric intensive care, neonatal intensive care, ophthalmology and ENT Clinics in addition to comprehensive diagnostic services using some of the latest technology." (by Noel G. Tulabut)