58
Midori Clark Casino put into limelight the 21 official candidates of the first-ever Miss Midori Clark 2018 in a press presentation, Saturday at Midori Hotel.
From 100 aspiring beauties, the selected hopefuls are Emma Mary Tiglao, Fina Jallene Gulapa, Maxene Manalus, Airish Joy Rivera, Marinel Tungol, Micah Anghela Songco and Camille Eloise Eisma from Pampanga; Mariah Nilo, Elaiza Dee Alzon and Christine Juliane Opiaza from Zambales;Rosantonette Mendoza, Erica Kyla Punsalan, Jasmine Omay, Katrina Mae Sese and Anie Yuson from Tarlac; Merie Joy Aboda from Nueva Ecija; and Ethel Abellanosa, Marie Sherry Ann Tormes, Jamie Joy Imson, El Fel Sharae Banaybanay and Sherryn Mercado from Metro Manila.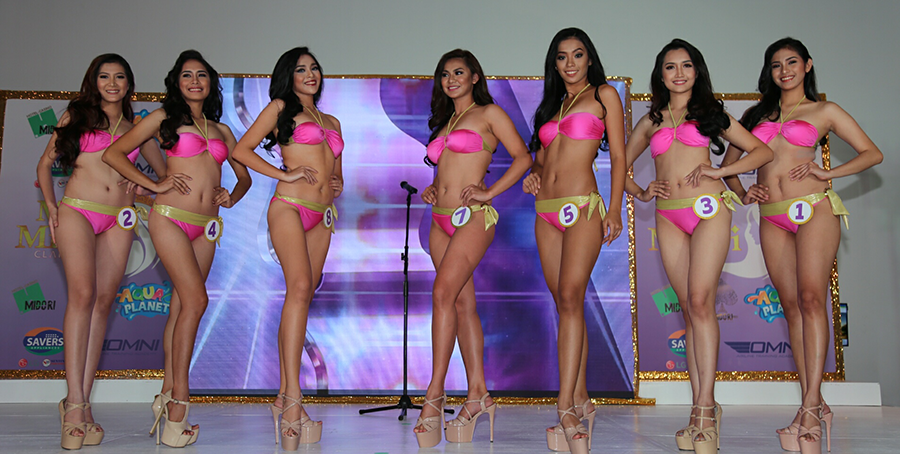 Miss Midori Clark Press Presentation of 21 lovely candidates are from right to left Maxine Manalus, Marinel Tungol,Mariah Nilo, Fina Gulapa, Erica Punzalan, Merie Joy Aboda and Airish Rivera.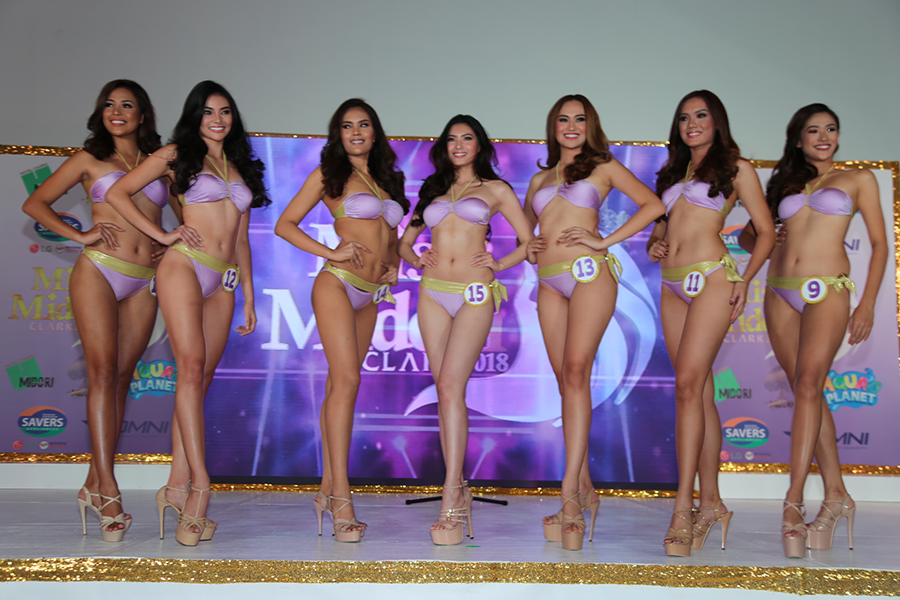 From right to left are Jasmine Omay, Elaiza Alzon, Katrina Sese, Anie Uson, Rosantonnette Mendoza, Emma Tiglao and Ethel Abellanosa.
After a keen selection by national and local media groups, multi-awarded beauty queen and Mabalacat City native Emma Mary Tiglao was hailed the Darling of the Press.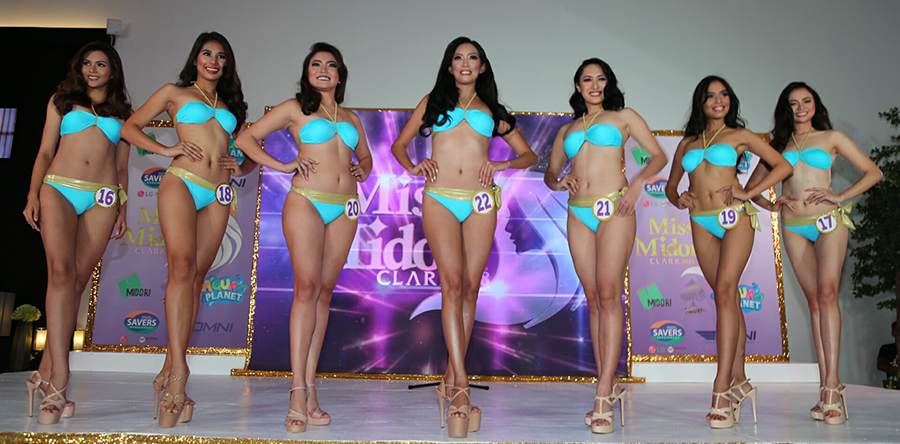 From right to left are Micah Songco, Camille Eisma, El Fel Banaybanay, Sherryn Mercado, Jamie Imson, Marie Sherry Tormes and Christine Opiaza.
"We are looking for a Filipina who embodies the true beauty of the generation. A millenial who possesses good looks, intelligence, confidence and has a sincere intention to help others especially the less fortunate," Midori Clark Casino Marketing, Public Relations Head Timmy Diwa said in his speech.
Aside from the most coveted crown coated with 18-karat gold and precious gems, the title holder will take home P300,000 cash and a full Private Pilot License course, simulator training and a 60-hour actual flight training on a Cessna 152.
"The grand winner will represent Midori and BBI on its socio-civic endeavors. She will be the face and the heart of our company. She will promote our company and our CSR advocacies and also bring help where it is needed," Diwa added.
Moreso, at stake is P200,000 and P100,000 for the first and second runner-up and P20,000 for the third and fourth runner-up. Special awards for Best in Gown, Best in Swimwear, Best in Talent, Miss Photogenic, People's Choice and Miss Congeniality will also get cash gifts ranging from P20,000 to P30,000. Non-winning candidates will get P5,000 as consolation prize. Employment opportunitites are to be offered by Midori and BBI.
The pageant sponsors are OMNI Aviation Corporation for the scholarships and trainings, Savers Electronic World Inc. which donated appliances to the selected beneficiaries of BBI, Sony Boy Mindo who designed the candidates' swimwear, Manny Halasan who crafted the pageant crown and Liza Querobin and team for the hair and make-up of candidates.
Present in the event are Midori Hotel Manager Vic Chan, Aqua Planet General Manager Rafael Suarez, BBI Group of Companies VP for legal Affairs Atty. Sheryl Centeno, Philippine Business Group Head Simon Jiang, Eaglesky Corporate Secretary Renato Salvador, Midori Casino Admin and Compliance Head Ma. Theresa Castro, Slots Manager Joy Sanchez and Miss Midori Clark 2018 Steering Committee Head Maria Fatima Maneja.
The presentation event was hosted by Jam Ocampo.
Coronation night will be staged on August 5 at Festa Hall, Midori Clark Hotel and Casino. –Photos by Deng Pangilinan