CITY OF SAN FERNANDO — Megaworld officials on Thursday formally announced​ ​the infus​ion of​ P35 billion ​for its mixed use development project in the city called Capital Town, a new landmark in Pampanga located at the former Pasudeco Sugarmill here.
According to Megaworld Pampanga's Vice President for Sales and Marketing Eugene Em Lozano, the Capital Town​ will generate around 250,000 direct and indirect jobs in the BPO, transport, retail, food and construction sectors. Fifty percent, he said, will be allotted for the BPO sector.


Lozano said the construction of the Capital Town​,​ which started last year​,​ is now ​in its infrastructure phase. They have been in consultation with international firms, he added, to address flooding which is a perennial plight in the area during rainy seasons.
"This will ensure that the establishment is a flood-free area," he told mediamen during the presscon.
Capital Town, which is strategically located near Pampanga Provincial Capitol, will be home to residential and BPO office towers, civic and institutional facilities such as school, amphitheater and event venues, mall and retail hubs, hotel and a shophouse district that highlights neoclassical and art deco architecture, reflective of the province's historic rows of heritage houses.
"What we are building in Pampanga is a unique township concept that will truly bring out the best of the Kapampanga​n​ culture, tradition and history. In 10 years, Pampanga will see a CBD that is not only a showcase of homegrown businesses and entrepreneurs, but also a center for local arts and culture," Lozano said.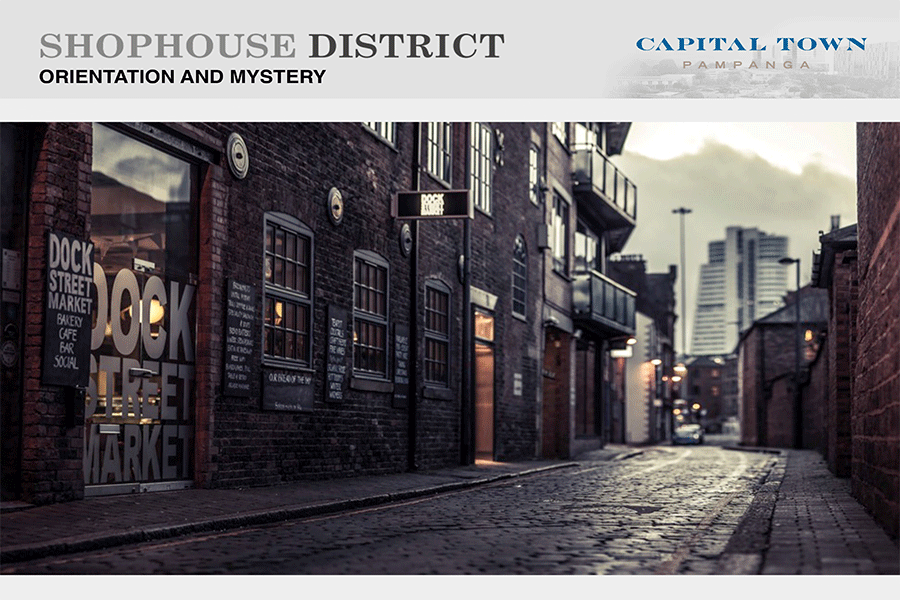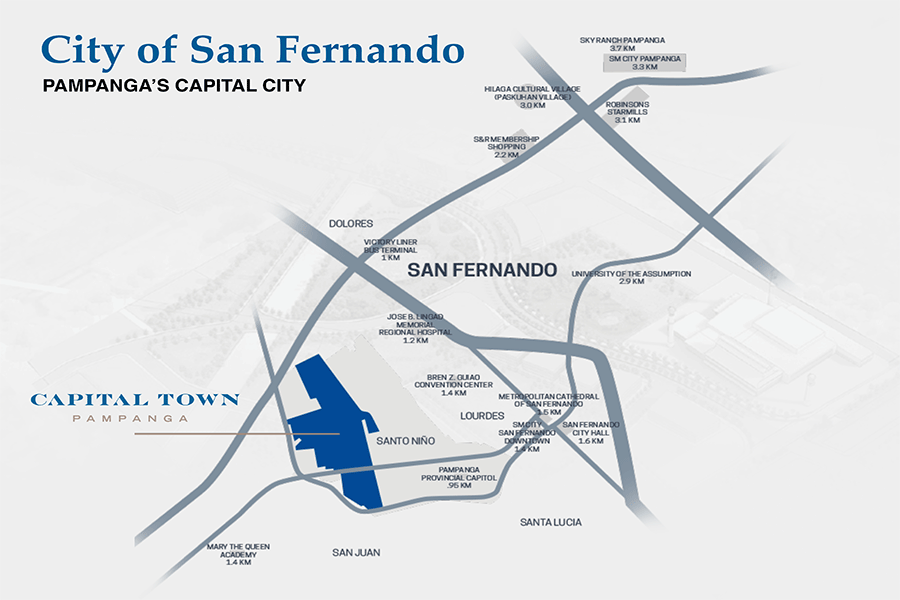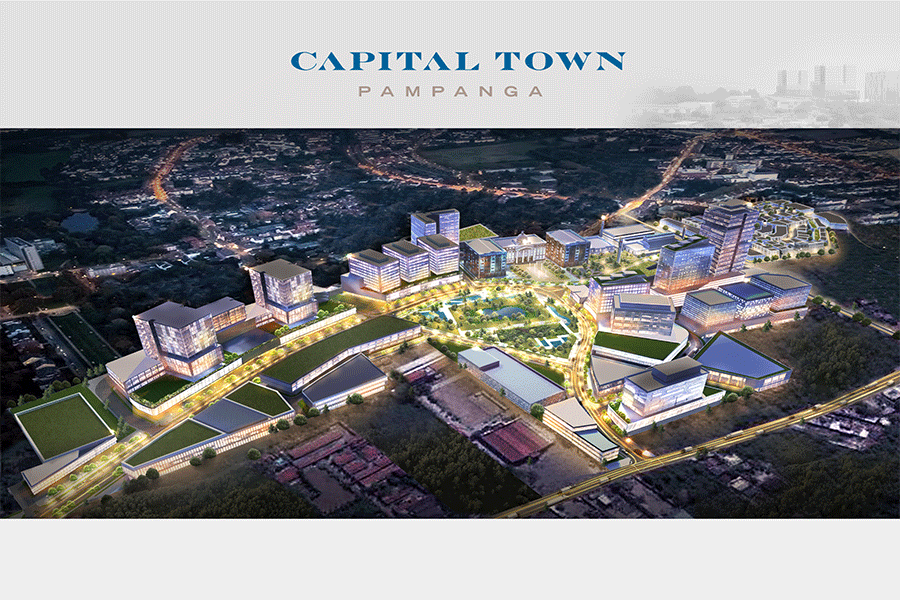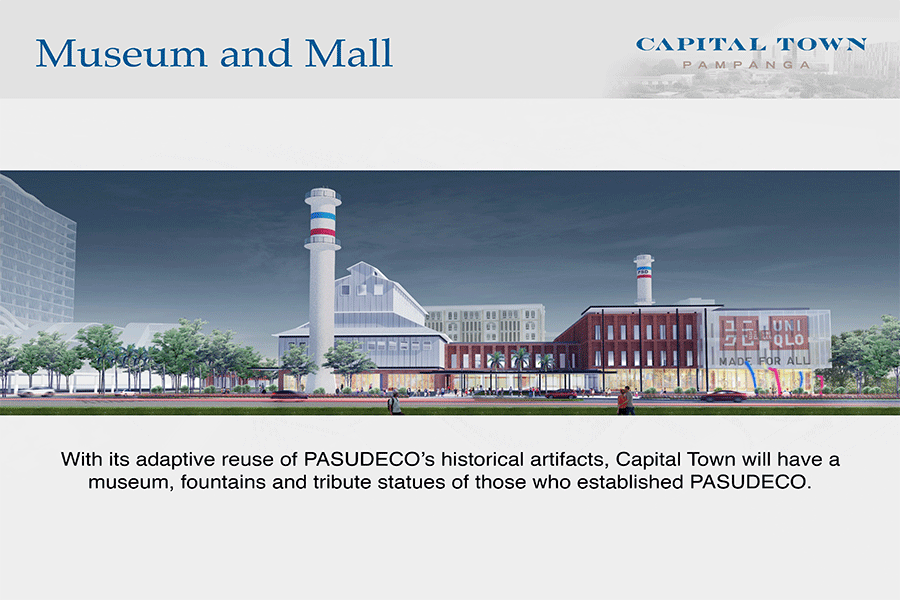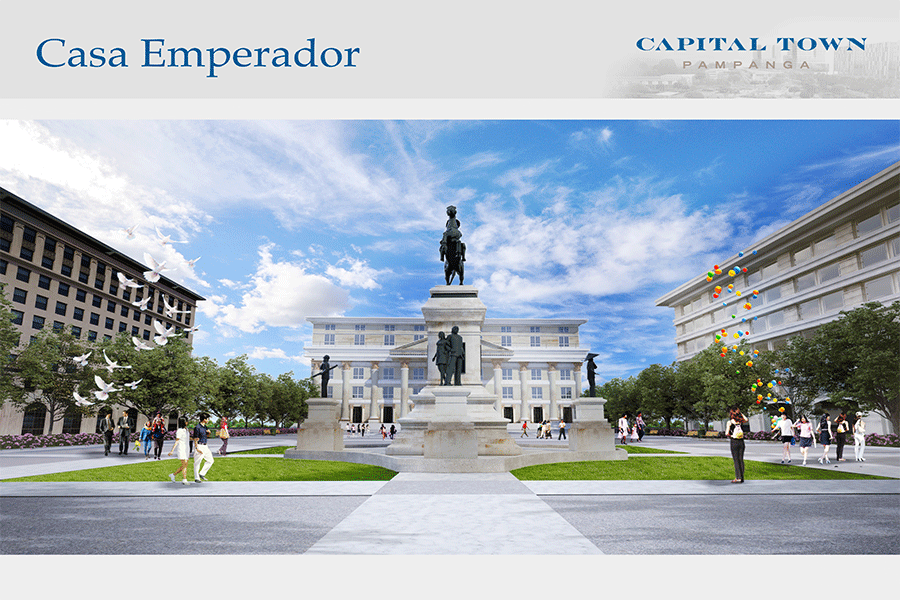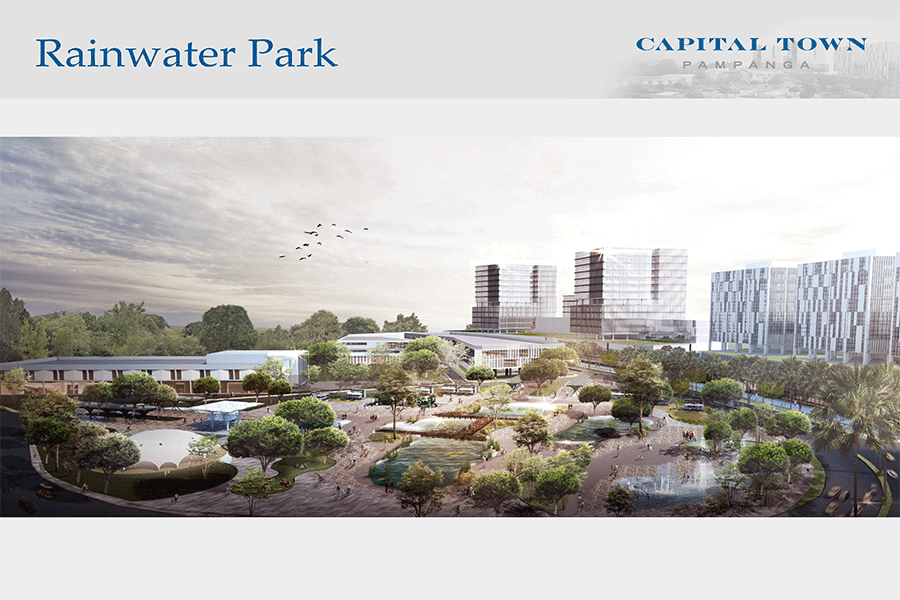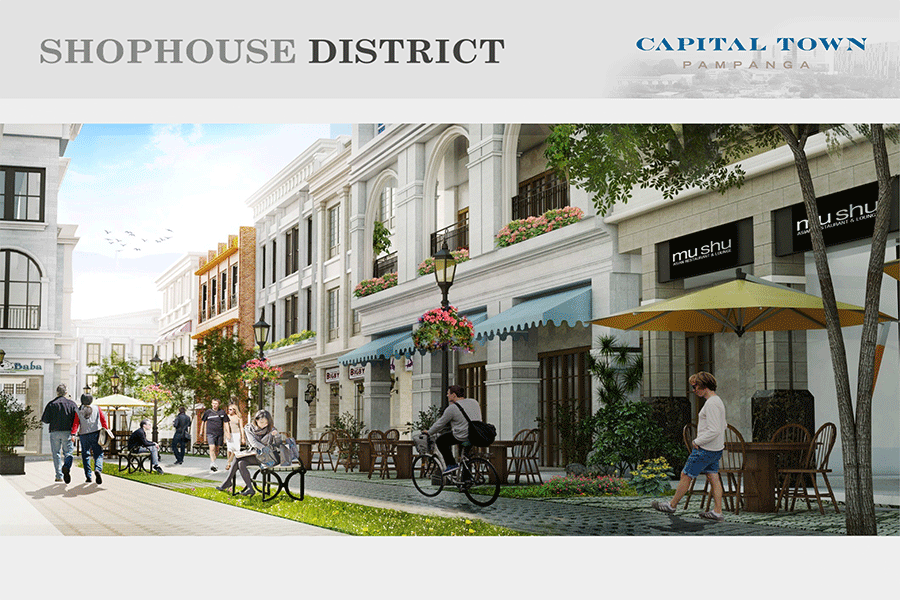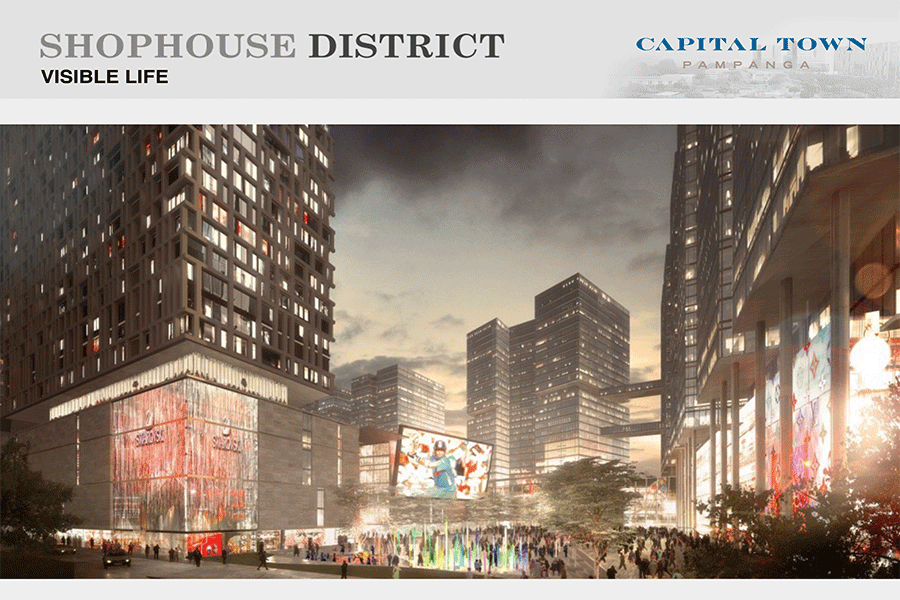 Twenty five percent of the entire township will be devoted to green and open spaces including road networks. The main road, San Fernando Boulevard, will be 30​ ​meters wide, or equivalent to six lanes,, traversing from Capitol Boulevard all the way to Jose Abad Santos Avenue (Olongapo-Gapan Road).
"We are anticipating this to be a busy township. So, as early as now, we are putting in place the infrastructure that fits for a CBD. However, we are also putting up small parks and pocket gardens around the development where people can take a break, relax and enjoy the views of township," Lozano explained.
Among the highlights of the township is a mall that will have some design inspiration of the PASUDECO sugar central that used to stand in the same area where it will be built.
Significant artifacts, Lozano added, of the old sugar central will be housed in a heritage museum, which will be integrated within the proposed mall development. Monuments of famous Pampanga personalities, particularly those who have established PASUDECO, will be erected un various parts of the township.
The 6-hectare Shophouse District, will be the crown jewel of Capital Town which will higlight the old Pampanga charm with post-colonial architectures, the district will be lined up with low-rise, three-level shophouses.
"We will be selling lots to those who want to build their businesses and at the same time live there. The first two lower levels may be dedicated for the business while the topmost floor may be used for their residence. This is a unique offering that we will introduce in Capital Town to help local entrepreneurs and businesses," Lozano said.
Shophouse lot sizes range from 276 to 680 square meters. Some lots include alfresco areas that are perfect for businesses like cafes and restaurants.​