PORAC, PAMPANGA— Miriam College (MC) has announced in its press launch today that a new campus is set to open in Alviera, Porac for the start of the academic year in September 2023.
Among the panelists are: MC President Ambassador Laura Del Rosario; Dr. Trixie Sison, Assistant to the President, MC Alviera; Jenylle Tupaz, Sr. Estates Development Head, Ayala Land Inc.; and Gabrielle Oppus, BA Global Affairs and Diplomacy Major.
The institution will offer courses to students within the 1,800-hectare Alviera estate of Ayala Land Inc. and Leonio Land Holdings Inc. The campus is designed by the renowned Lor Calma & Partners, led by Architect Ed Calma.
It will offer courses that are in demand and employable in the region. MC Alviera is the third campus after Loyola Heights and Nuvali Campuses with a combined population of more than 7,000 students coming from the basic and higher education units.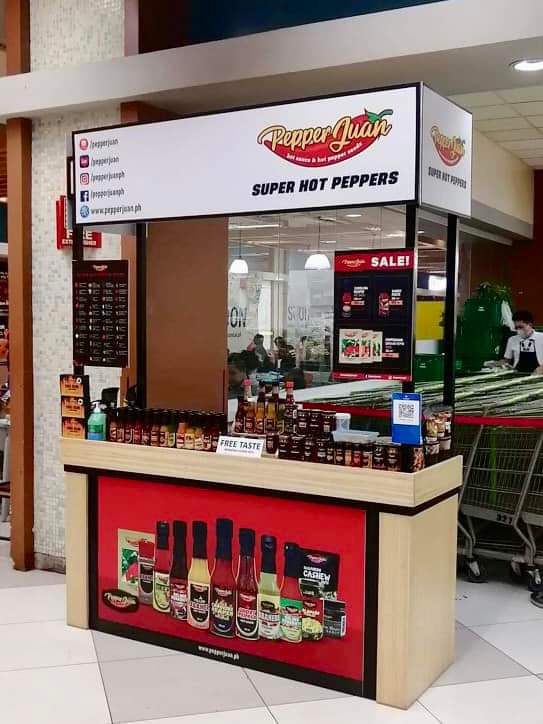 According to MC President Ambassador Laura Quiambao-Del Rosario, MCA is designed to be a state-of-the art campus for the creative and innovative minds of the next generations anchored on its core values of truth, peace, justice, and integrity of creation. She also added as the country transitions to full face-to-face classes, the site will create economic (e.g. employment, entrepreneurship, services) and academic opportunities in Pampanga and Central Luzon as well. "Let's make Pampanga a university center of the Philippines," she opined.
The story of MC dates back to 1926 when the Archbishop of Manila, then Reverend Michael O' Doherty, requested the Sisters of the Maryknoll Congregation in New York to initiate a teacher-training program for women in the Philippines.

INFRASTRUCTURE & INNOVATION
MC Alviera is designed by one of the country's top architects, Ar. Ed Calma of Lor Calma & Partners. The campus has easy access to commercial areas as well as sprawling green landscapes and views. Centralized organization of academic spaces and informal breakout spaces will be integrated to promote interaction and collaboration. Calma's concept for MC Alviera highlights a 'flexible and efficient space' that adopts to the site's original character as well as its unique topography. It will be a campus design sensitive to terrain, vegetation, and views while placing emphasis on sustainability.
It has two main clusters: The Academic Complex and Sports Complex, that covers a gross floor area of 150,000 square meters. The sinewy and softer edges of the building are a reflection of the schools emphasis on flexibility and fluidity in learning. The tallest structure is no higher than four-storeys, lending spaciousness and openness to the area. Structures are interconnected to one another, yet each has its distinct characteristic. Open spaces are consistent features in all common areas, where everyone is free to make it a fertile space for new ideas.
It is innovatively designed for a community of learners that grew up in a region well known for its craftsmanship, culinary expertise, creativity, rich traditions, and entrepreneurial spirit. It also features an Innovation Center where new inventions are encouraged for prototyping, product-testing, and incubation as well as simulation laboratories where students can try their products in a real world setting and see how else they can be improved. These rooms are complemented with spaces like Dancing Halls and Glee Rooms so the young can start early in other art forms.
Another edifice is the Exhibition Hall where all the excitement happens and the 'fruit of one's labor' can be showcased and where the community can converge to be entertained with performances, test out new inventions or products, and simply learn from what others have created. It will be a fertile place of innovation, where what was once imagined becomes a reality.
Moreover, as a 'home of the creative generation,' MC Alviera is designed to meet the needs of a diverse group of learners. Classrooms are flexible and feature large-scale, reconfigurable spaces for multilevel instruction. Where there are collaborative spaces, there, too, are quiet learning hubs equipped with computer stations that are fully connected, giving individual learners their own place so they can converge and work at their own pace.
Truly green campuses are few and far between in the country. MC is one of the few that has consistently built a learning environment that is surrounded by nature and that has deliberately integrated sustainable programs. In MC Alviera, green and generous open spaces will be an extension of the classrooms. Where a space is bordered by walls, nature will be the provider light, ventilation, and relaxing views dedicated for active play, extra-curricular activities, creativity, as well as serious learning.
Just like the Loyola Heights and Nuvali campuses before it, MC Alviera campus will feature the same lush and natural surroundings that is accessible to all. This will be complemented with green and energy-saving programs on water, energy, and waste management.
PROGRAMS
"MC Alviera will be offering programs from pre-school to graduate school in phases. Starting SY 2023- 2024, it will open Kindergarten, Grades 1-4, and five courses at the undergraduate and graduate levels to students in the region. Central to all its programs is the place-based approach to teaching and learning, where lessons are aligned with the region's rich culture and traditions, local environment, people, creative industries, and entrepreneurial spirit," says Dr. Trixie Sison, Assistant to the President for MC Alviera.
At the Basic Education Unit, learning will be personal and relatable by connecting the curriculum to themes in the local context and environment. At the Grade school, traditional subjects such as Christian Living Education, English, Filipino and Math will be taught matching real-world context and real-life experiences.

At the higher education level, on the other hand, MC Alviera will offer tailored and enhanced industry-driven programs designed to provide students not only the necessary skills needed to build their careers but the heart, mind, and creativity to use them to make a meaningful impact in an ever connected world. Such programs are designed to cultivate 21st-century skills and prepare MC Alviera graduates to succeed in professions where technological shifts are occurring at an ever-increasing pace.
Leveraging on the region's rich traditions, creativity, innovation, and innate entrepreneurial skills, it will initially offer creative undergraduate and 4-year graduate programs. These are: Bachelor of Design in Creative Industries, BS Entrepreneurship and Innovation, BS Global Affairs and Diplomacy, Bachelor of Early Childhood Education and Master of Education in Curriculum and Teaching with Specialization in 21st Century Learning (2-year post-graduate).
The Bachelor of Early Childhood Education course is an MC strength that none of the established universities in Pampanga are currently offering.
HEU programs will use relevant teaching and learning approaches that provide students a local context of their chosen course. Complementing this are faculty from international colleges and universities who will be tapped to provide a global context to subjects under the different courses. Equally exciting, it will offer a one-year Certificate in Digital Animation program as its first technical-vocational offering in the new campus.
MC is a non-stock, non-profit Catholic educational institution, although primarily a women's school, its pre-elementary, graduate, adult education, and deaf education programs accept male students. The school reputedly upholds excellent educational standards and intensified teaching and learning in Science, Technology, Engineering, Arts, and Math (STEAM) to prepare students, especially girls and young women, in these fields of the future. Alongside these, the institution supports specialized centers engaged in research, community outreach, and advocacy to develop competent and principled students. It is in this context that MC fulfills its role in the formation of "Women Leaders in Service".
Ambassador Laura Quiambao-del Rosario, M.A., M.Ed is the 9th MC President. A distinguished career diplomat with an outstanding track record of 37 years in the Philippine Foreign Service, Amb. Del Rosario is an alumna and a recipient of the coveted Mother Mary Joseph award upon her graduation from Maryknoll/Miriam College. She received her Bachelor's Degree major in English Literature, magna cum laude, in 1968. She is also a Maryknoll/Miriam College Amazing Alumna Achiever. She holds two master's degrees: a Master of Arts in Literature, benemeritus, from the University of Santo Tomas; and a Master in Education major in educational administration from the University of the Philippines.
FAMOUS ALUMNI
Some notable alumni were: Iza Calzado, Nieves Confesor, former senator Nikki Coseteng, Andi Eigenmann, Coney Reyes, Chin Chin Gutierrez, Pauleen Luna, Maxene Magalona, former beauty queen Margie Moran, Korina Sanchez, Leah Navarro, Maria Rosario "Chat" Silayan-Bailon, Mayor Donya Tesoro, Julia Barretto, Dennis Trillo, Diana Zubiri, Hilda Koronel and Celeste Legaspi.
"Design your possibilities. Stand Out!"