With their marvelous physique and wit, the candidates for Mutya at Lakan ning San Fernando 2018 fire up SM City San Fernando Downtown Cinema 3 during their Swimwear Competition and Press Presentation on May 16.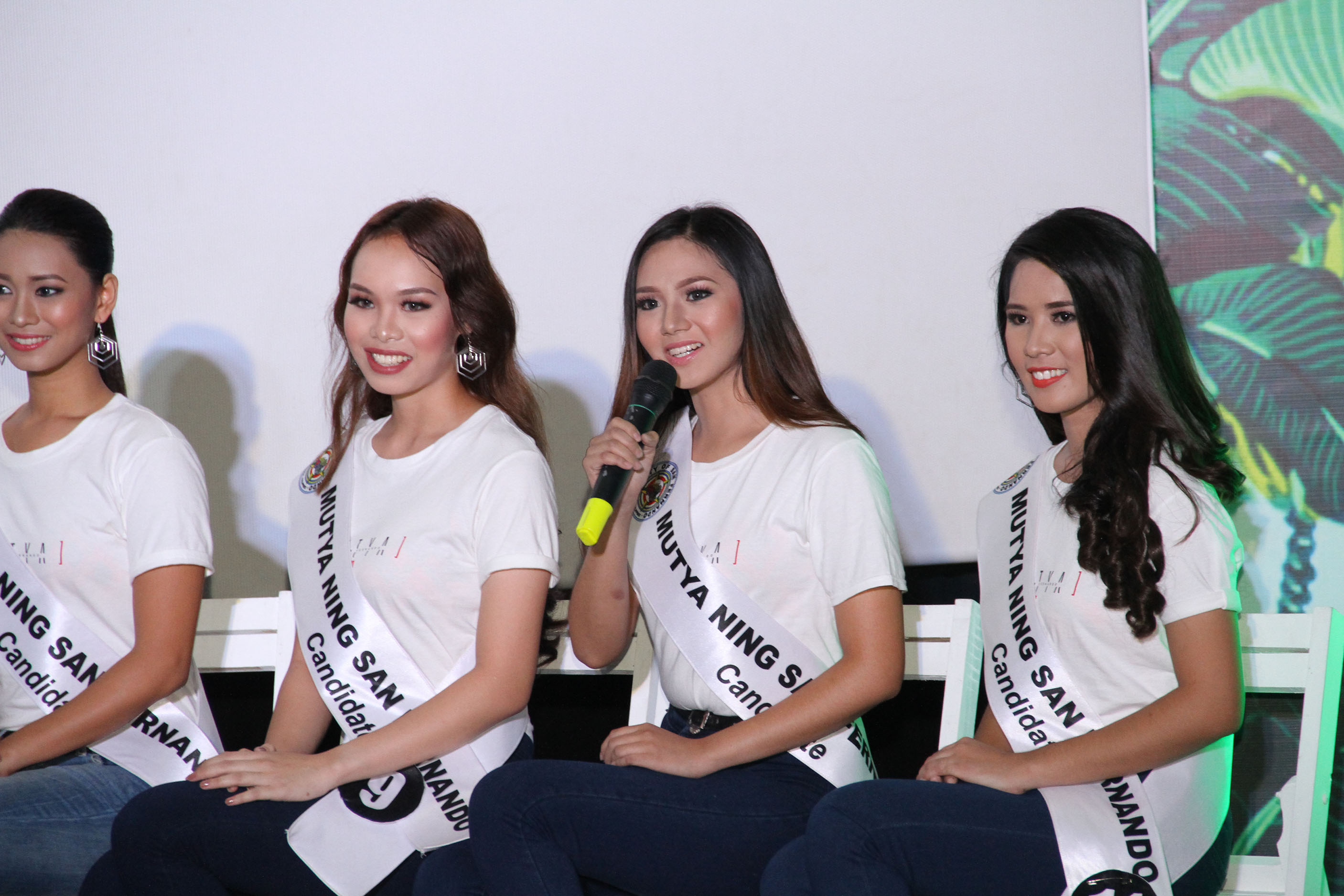 AN EXCELLENT FERNANDINO. A candidate of Mutya ning San Fernando 2018 explains that the resilience and creativity of Fernandinos make them excellent.
Facing the panel of judges and some members of the press, these twenty-two (22) ladies and gents are in complete confidence in flaunting their swimwear and in answering questions from the media.
Questions thrown to candidates revolve around the culture and traditions of the City of San Fernando and current societal issues.
The awarding of 'Best in Swimwear' will happen on the pageant's coronation night on May 29 at Bren Z. Guiao Convention Center.