It is not just one of the biggest cruise ship that docked in the Subic Bay Freeport, but the biggest ship that now plies the Asian cruise route. This is the MV Spectrum of the Seas.

Today, January 7, MV Spectrum of the Seas arrived in Subic for the second time after its maiden visit last December 27.
The Subic Bay Metropolitan Authority and other Subic stakeholders welcomed the visitors with the traditional fanfare that the SBMA had established since cruise ships started visiting the port of Subic in February 2018.
The MV Spectrum of the Seas is the first quantum-ultra-class cruise ship built for Royal Caribbean International, which is the world's largest cruise line in terms of revenue and the second-largest by passenger capacity.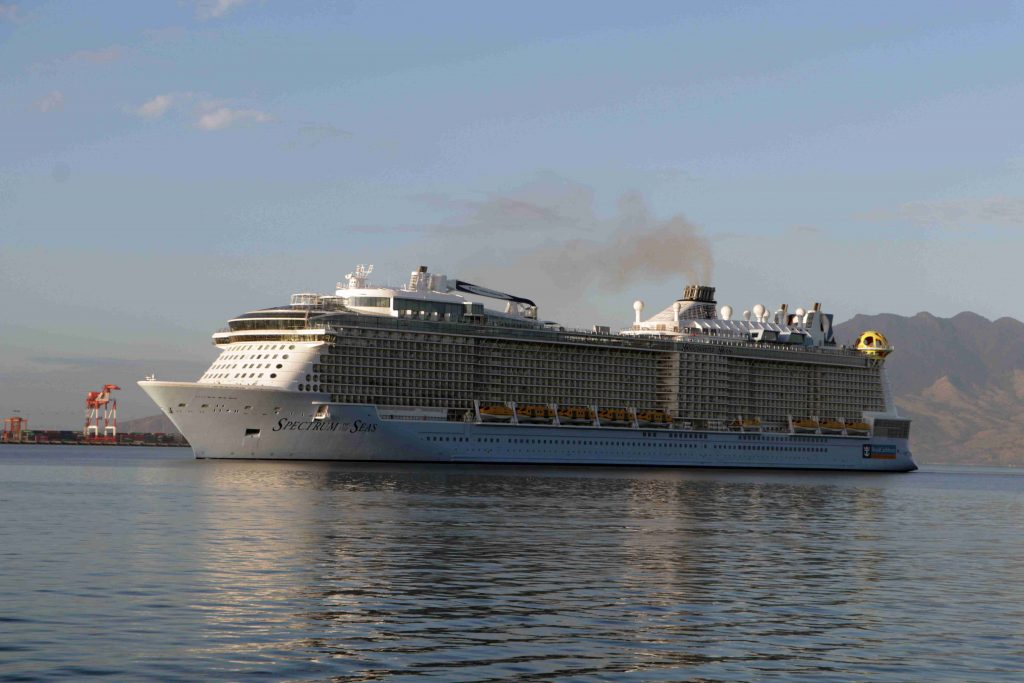 It is the biggest and the most expensive cruise ship to sail in Asia. It features Royal Caribbean's first private enclave for suite guests, new stateroom categories and innovative dining concepts. New signature features also include a glass view day deck that doubles as movie screens at night, a surfing pool, the north star observational pod, and a skydiving simulator.
Almost 6,000 and crew disembarked today to enjoy the sights, sounds, and specialties of Subic and its neighboring communities.
Around 20 tourist buses were commissioned to take some of the passengers to destinations inside and outside of the Subic bay freeport zone.
SBMA Chairman Wilma T. Eisma sees the spectrum's arrival as great news for the SBMA, which has been marketing Subic as a must-see destination for cruise liners, as well as for tourism stakeholders in Central Luzon.
The SBMA chair also says that the arrival of Royal Caribbean's top cruise liner marks the start of the second phase in Subic's cruise ship tourism program. Beginning January of 2020, Eisma says more and bigger cruise ships will dock in Subic. Spectrum's sister ship ms quantum of the seas is another behemoth that will arrive here on February 28.
The arrival of bigger ships is expected to provide bigger financial windfall for Subic and the neighboring areas of Olongapo City, Zambales, Bataan and Pampanga.
According to SBMA records, Subic received a total of 19 cruise ships in 2018, the first year of the agency's cruise tourism program, while there were eighteen arrivals in 2019. But Eisma says more ships are expected here this year, with 38 confirmed schedules and two tentative bookings thus far.