38
Governor Dennis 'Delta' Pineda has opened the new 215-bed COVID-19 Isolation Facility in Barangay San Roque, Mexico town for symptomatic and asymptomatic patients.
The new isolation facility has three buildings funded by the Department of Health (DOH), one evacuation center and converted container vans which were provided by the Department of Public Works and Highways (DPWH) for the province of Pampanga.
Governor Pineda said "manageable pa tayo," referring to the province's COVID-19 situation in the province relation to the surge of cases in the country.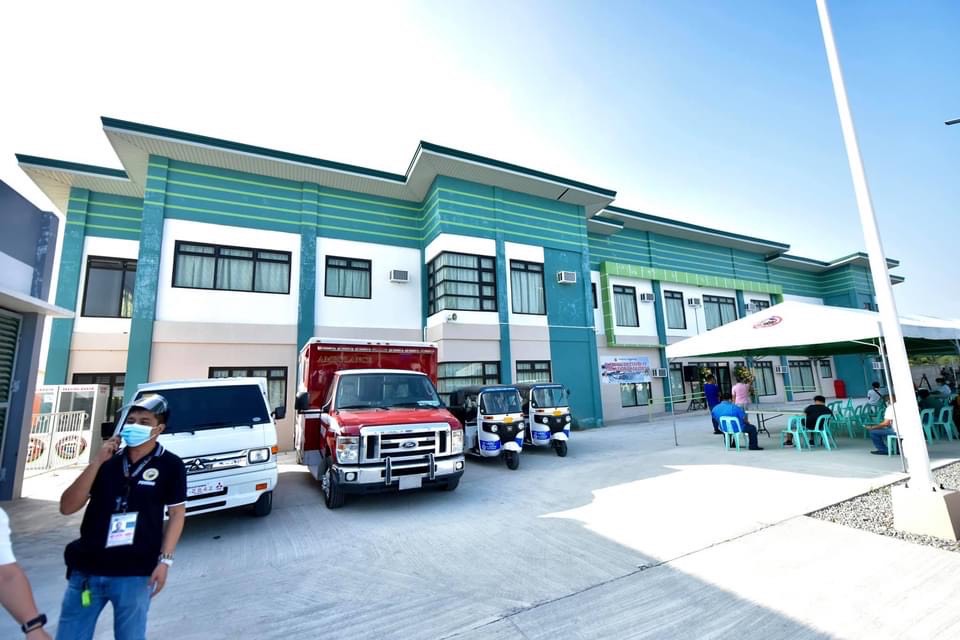 The governor has expressed his gratitude to Mayor Teddy Tumang and the people in Mexico town for allowing the isolation facility in their municipality as he made sure that this will be restricted.
He ordered the medical personnel including Police Col Arnold Thomas Ibay, police provincial director to secure the safety of the facility and ensure the full implementation of the minimum health protocols.
Mayor Tumang said the local government unit and its people are in full support of the project of the governor as he assured they are willing to augment in terms of manpower.
The blessing of the isolation facility was also attended by Vice Governor Lilia "Nanay" Pineda, members of the Sangguniang Panlalawigan, 3rd District Representative Aurelio Gonzales Jr., Mexico Mayor Teddy Tumang, Department of Health (DOH) Regional Director Corazon Flores, MD, MPH, CESO IV, Jose B. Lingad Memorial General Hospital (JBLMGH) Medical Chief Dr. Monserrat S. Chichioco and representatives from DOH – Region 3 representatives, department heads and capitol employees.