The NLEX Corporation, previously known as Manila North Tollways Corporation (MNTC), formally signed an agreement with Pampanga's Best, Inc. for the naming rights of the NLEX San Fernando Interchange.
Signing the term sheet are Rodrigo E. Franco, president and CEO of Metro Pacific Tollways Corporation (MPTC) and NLEX Corporation, and Angelo D. Hizon Jr., president of Pampanga's Best, Inc. Witnesses to the signing are Maria Theresa O. Wells, chief finance officer of NLEX Corporation and Angelica O. Hizon, sales and marketing director of Pampanga's Best, Inc.



The signing ceremony signals the start of the 10-year partnership between NLEX Corp. and Pampanga's Best, Inc. aimed at creating a strong and positive impact on stakeholders.
With the naming rights agreement, the San Fernando Interchange will be named as "San Fernando Pampanga's Best." The Pampanga's Best brand will also be added to the interchange structures as well as the 19 directional signs along the NLEX bearing the name San Fernando.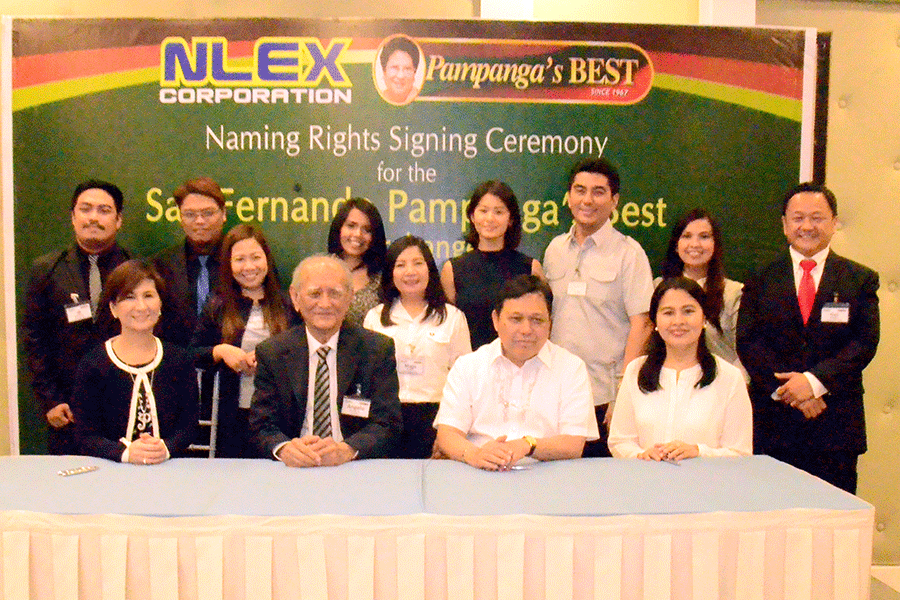 Renato U. Ticzon, president of NLEX Ventures Corporation, a wholly owned subsidiary of NLEX Corporation, said "Pampanga's Best Inc. is the first food company to partner with NLEX. Being a catalyst of growth in Pampanga, it suits well for the naming rights to its home city, San Fernando."
"This naming rights agreement is more than just building brand image. Reflecting Pampanga's Best brand in NLEX structures will create a legacy that will stay from one generation to the next," said Rodrigo E. Franco, president and CEO of MPTC and NLEX Corp.
"There is synergy with the partnership as NLEX and Pampanga's Best share the same value of excellence and commitment to contribute to the progress of communities where they belong," Franco added.
For his part, Pampanga's Best, Inc. president Angelo D. Hizon Jr. regards the partnership as a timely tribute to Pampanga's Best as it celebrates 50 years of success in bringing delicious and high quality food on Filipino dining table.
"With this partnership, we hope to share to our customers our mission of providing Pampanga's Best products to every Filipino household worldwide and enable them to experience our expertise and the good values we poured in our products and services," said Hizon Jr.