NLEX Corporation has partnered with Chevrolet Philippines to promote the sights, sounds and flavors of Pampanga, as well as, the active and adventurous travel offerings of Zambales through its Lakbay Norte program.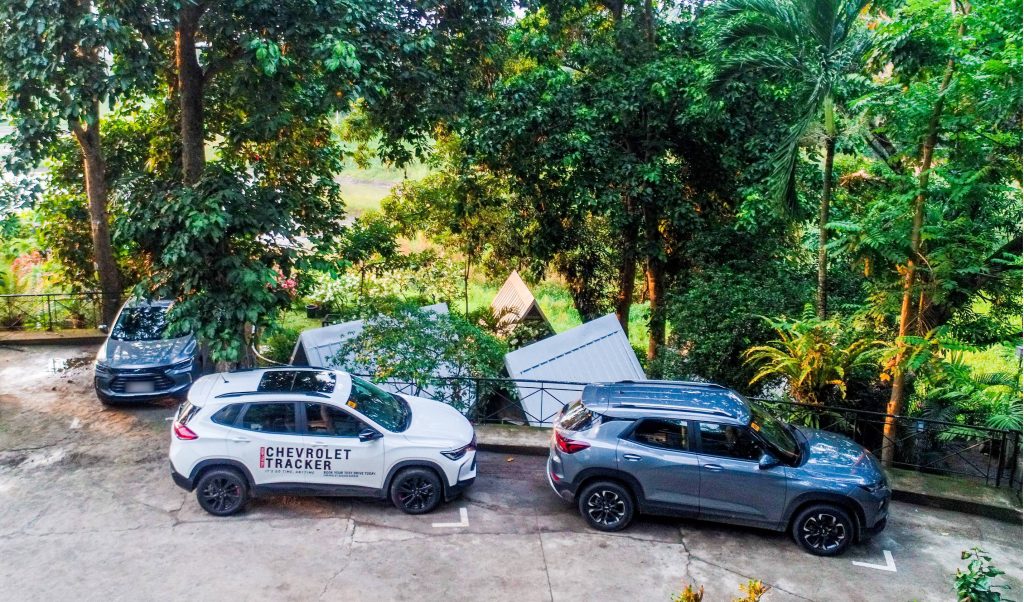 Now on its 12th year, Lakbay Norte is a media familiarization tour that aims to spark travel interest to the north by creating a sensory experience of wander and excitement.
In the recent Lakbay Norte attended by 18 members of the media and content creators, participants enjoyed Pampanga's breathtaking landscapes and top gastronomic finds with Chevrolet's crossover SUVs, the Trailblazer and Tracker. Known as one of the most popular destinations in Central Luzon, the province provides the best destinations and awe-inspiring activities for those who want to unwind and discover fun adventure that will surely liven up their senses. It also offers delectable and mouthwatering Kapampangan dishes for those who want to fill their tummies.
For the Zambales leg of NLEX Lakbay Norte, the featured crossover SUVs from Chevrolet took them to coastal and mountain range destinations with such ease and comfort. The group travelled to majestic mountainscapes, experienced thrilling nature activities, and enjoyed captivating beach coves of the province. And there was no better way to cap off their fun-filled visit than to relax and chill at the Subic Bay Freeport Zone where restaurants and cafés offer the most delectable comfort food and refreshing coolers!
"We are happy and grateful for this partnership with Chevrolet Philippines – TCCCI as we share the same thrust of bringing the best and meaningful journey experience for the motorists" said NLEX President J. Luigi Bautista.
"Chevrolet Philippines is glad to be the official mobility partner of NLEX for this travel and tourism program." Chevrolet Philippines – TCCCI EVP & Director Lyn Buena said. "We're excited to explore more local destinations, discover unique experiences and find new roads that are worth traveling in the Lakbay Norte series."
With this partnership, more discoveries are expected to boost tourism in the north and help local businesses in the area, all of which will contribute to the country's economy as well.
Chevrolet Philippines has over 19 dealerships nationwide and has a variety of vehicle models to choose from, depending on your lifestyle and needs.