8
MEXICO, Pampanga — Cabinet Secretary Karlo Nograles assured that President Rodrigo Duterte supports electric cooperatives in serving the community with a lower price of electricity compared to private companies.
In his message Sunday during the 38th Annual General Membership Assembly of Pampanga I Electric Cooperative (PELCO I) in Mexico town, Nograles said the Duterte administration is keen on opposing oligarchs to privatize electric cooperatives in the country.
He revealed that about seven out of a total 120 electric cooperatives in the country are currently suffering financial loss from the past years.
"What we want is by the end of President Duterte's term, all electric cooperatives are progressive and not a single one would be facing bankruptcy," he stressed.
Nograles expressed gratitude to electric cooperatives for valuing their member-consumer-owners (MCOs) by providing lower costs of energy unlike private companies.
"What I really admire here in PELCO I is that electricity costs PhP8.72 compared to about PhP10 per kilowatt hour in Metro Manila," the official added.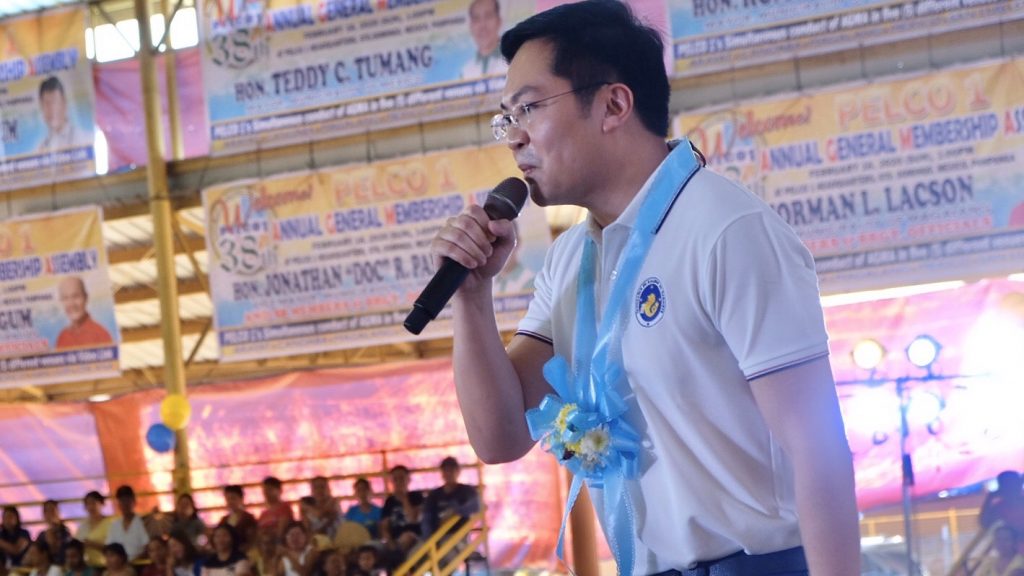 He vowed that with National Electrification Administration and Philippine Rural Electric Cooperatives Association Inc., electric cooperatives should not be threatened by the possibility of privatization.
Thousands of MCOs of PELCO I attended the general assembly which was simultaneously held in five locations: in its main office in Mexico, Candaba, Magalang, San Luis and Arayat.