TARLAC CITY​ ​-– ​The ​Northern Luzon Command (NOLCOM) recently conducted the 1st Maritime Sovereignty Forum at its headquarters in Camp Servillano Aquino.
"The forum is part of our Internal Awareness Program regarding Maritime Environment. This also intends to improve the maritime awareness and defense operations and in order to better understand the issue at hand especially when we are talking about responsibility for what is ours," NOLCOM Commander Lieutenant General Romeo Tanalgo said.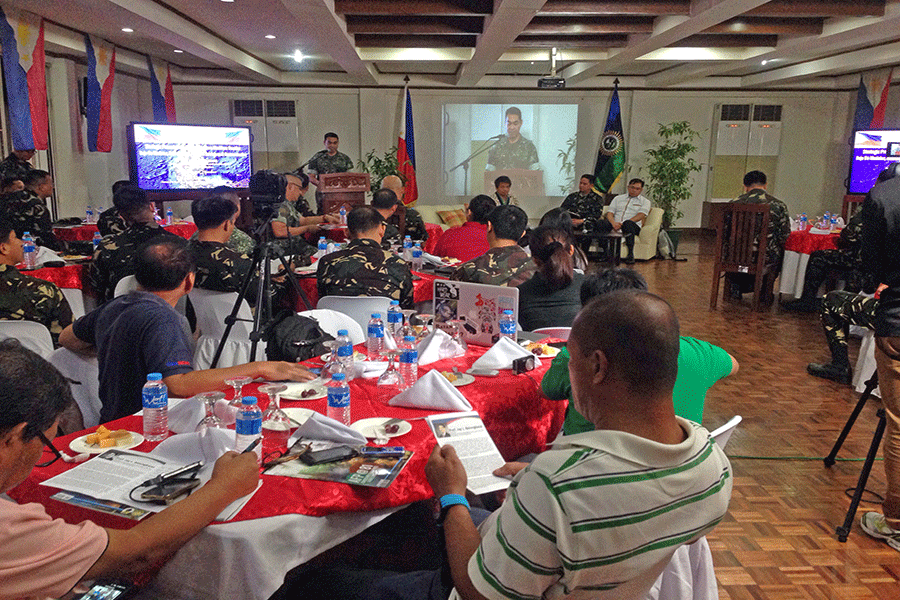 It carried the theme "Strategic Prescriptions for Our Northern Maritime Frontier" with University of the Philippines Institute for Maritime Affairs and Law of the Sea Director Jay Batongbacal as resource speaker.
Topics included Northern Maritime Frontier particularly Bajo de Masinloc, Benham Rise and Northern Sea Lines of Communication; Maritime issues in the North; and Philippine Maritime Jurisdiction.
"We hope that through meaningful conversations and advanced maritime mindset, we would collectively discover the whys and how's to protect and defend the national territory for the sake of the next generation of Filipinos," Tanalgo stressed. (PIA 3)