7
Northern Luzon Command (NOLCOM) urged troops in Nueva Ecija to double operational momentum and intensify efforts to completely decimate remnants of Communist Terrorist Groups (CTGs).
In his visit to the headquarters of Joint Task Force (JTF) Kaugnay and Joint Task Group Agila, NOLCOM Commander Lt. Gen. Ernesto Torres Jr. reminded unit commanders and personnel of President Rodrigo Duterte's marching order to finish the local communist armed conflict by the end of his term this June 2022.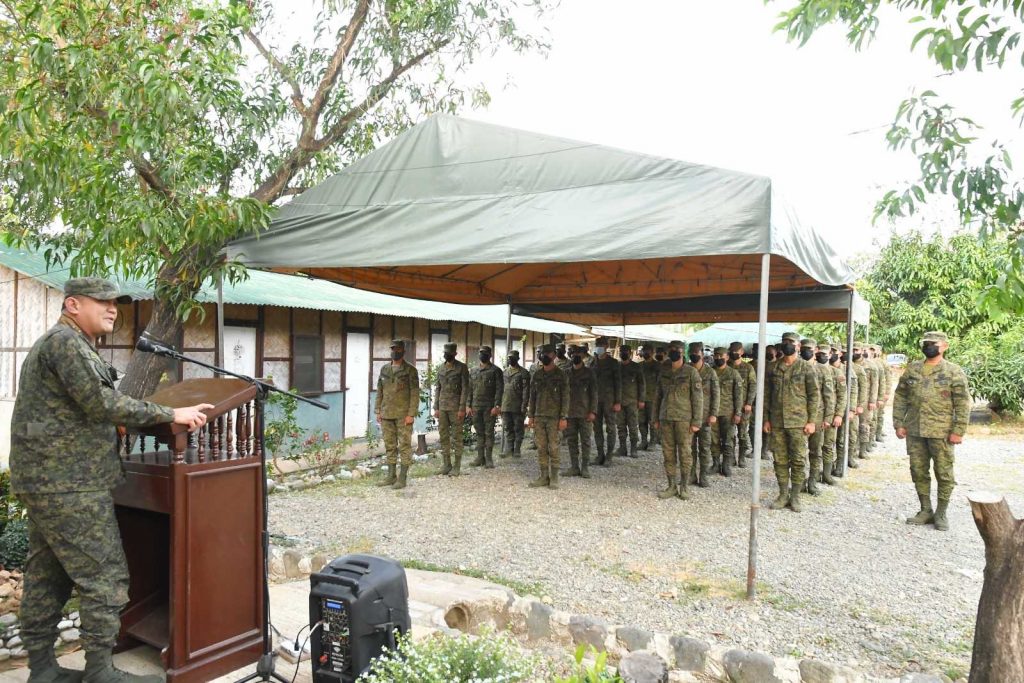 "Let's continue to engage and work with different agencies under the Task Forces on Ending Local Communist Armed Conflict and our stakeholders in our area of operations to ensure that we are able to address the issues in local communities that CTGs use to exploit as part of their manipulative ploys to deceive the people," he said.
Torres emphasized the importance of the military's Community Support Program as a progressive and sustainable campaign that would address the root causes of internal conflict.
"The military will ensure that all CTG members who return to the fold of the law will be given a chance to be reintegrated to mainstream society through the government's Enhanced Comprehensive Local Integration Program (E-CLIP)," he added.
E-CLIP seeks to address social healing and national unity toward the higher objective of attaining a just and lasting peace.
It has a wide array of benefits based on the particular needs of rebel returnees and their families through the convergence of national government agencies and local government units.
Meanwhile, Torres expressed his gratitude to Kaugnay and Agila troopers for their successive peace campaign accomplishments.
Since January 1 this year, JTF Kaugnay has been instrumental in facilitating the voluntary surrender of 61 CTG members and supporters, discovery of two arms and food caches of the enemy, and recovery of 5 low-powered and 7 high-powered firearms. (CLJD-PIA 3)