Here at the bustling Korea Town stretching along Fil-Am Friendship Highway in Angeles City lies a crowd-magnet dining place serving authentic Korean countryside staples, the Chon Nom Restaurant.
Chon Nom, according to its owner Pao Ramos, means "country boy". Since its opening in 2020, locals and tourists of all ages flock to the resto for their famous Pyeonbaek Jjim, their version of the well-known Japanese shabu-shabu hotpot.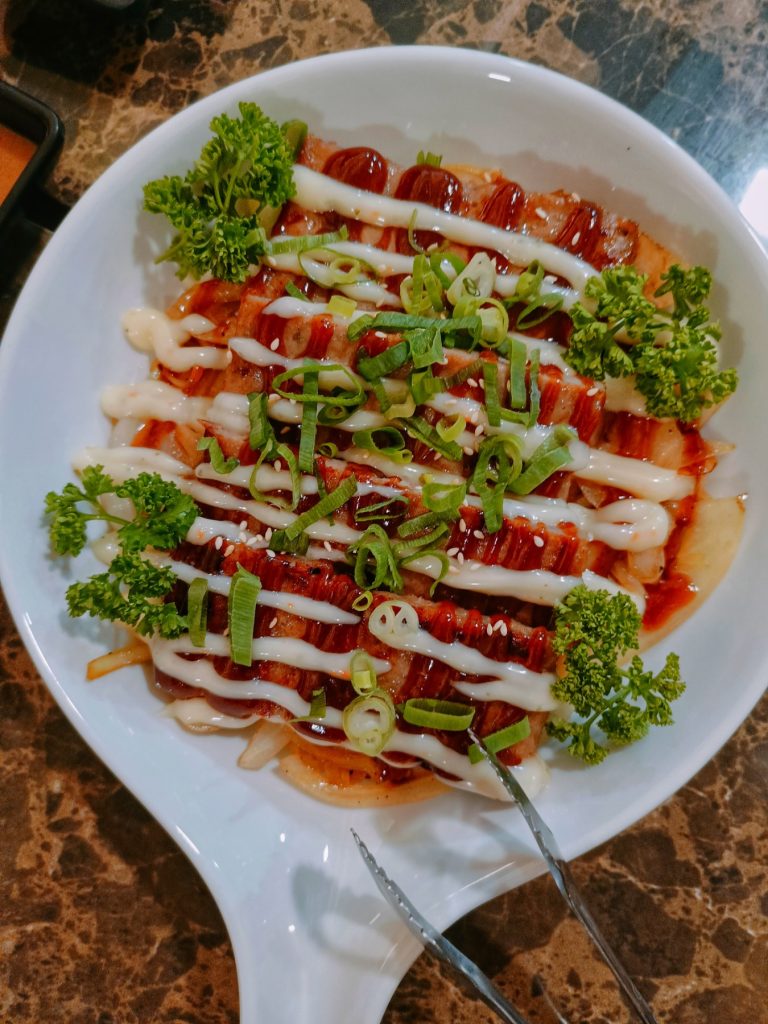 Last October 10, iOrbit News team together with the officers of Hotels and Restaurant Assocation in Pampanga (HARP) were invited to feast on this shabu-shabu hype. Present at Chon Nom are iOrbit founder Deng Pangilinan, lifestyle editor Larrica Angela Cunanan – Dinio, HARP president Matt de Castro (La Casa Pension and Blue Boar Inn), vice president for hotels – City of San Fernando Donna Ravina (Microtel Pampanga), director for Membership Peter Lising (Migliore Air Corporation), director Peter Henson and his wife Dr. Maria Teresa of Koko Buri.
Priced at P690 per set, we were treated to an array of thinly-sliced meat, bokchoy, napa cabbage, mushroom, corn and bean sprouts aesthetically laid in a special wooden steamer tray. A healthfully delicious menu best enjoyed with their soy ponzu and nutty sesame sauce. Steamed meat cuts and vegetables exuding subtle juiciness become bolder with your choice of soup (ramyeun noodles) and five side dishes. She also served their best-selling beef tteokgalbi or thick slices of grilled marinated beef patties, crisp prawn tempura and spicy stir-fried samgyeopsal.
This humble food place will definitely satisy your gustatory cravings without breaking the bank. A perfect spot when dining in groups as food sharing is allowed.
Also on their menu are their irresistible mixed seafood (blue crab, lobster, elephant shell, clam, shrimp) with side dishes; tempting budae jjigae or army stew (spam, kimchi, pork, sausage, tteokbokki, fishcake, beans, cheese) and the fiery chicken buldak bathing in cheesy chili pepper madness.
Chon Nom Restaurant, a proud member of HARP, is open daily to serve lunch and dinner from 10AM to 2AM. Their second branch is located at Fields Avenue, Balibago, Angeles City.