ANGELES CITY – A Regional Trial Court here junked the kidnapping for ransom with homicide case filed against one of the alleged suspects in the abduction and murder of Korean businessman Jee Ick Joo late last year in this city.
In a two-page decision, Judge Ireneo Pangilinan, of RTC Branch 58, directed the detainee custodian to release from detention cell Ramon Yalung after the private prosecutors of other accused agreed to exclude him (Yalung) in the criminal complaint filed against the primary suspects in the Joo's kidnap-slay.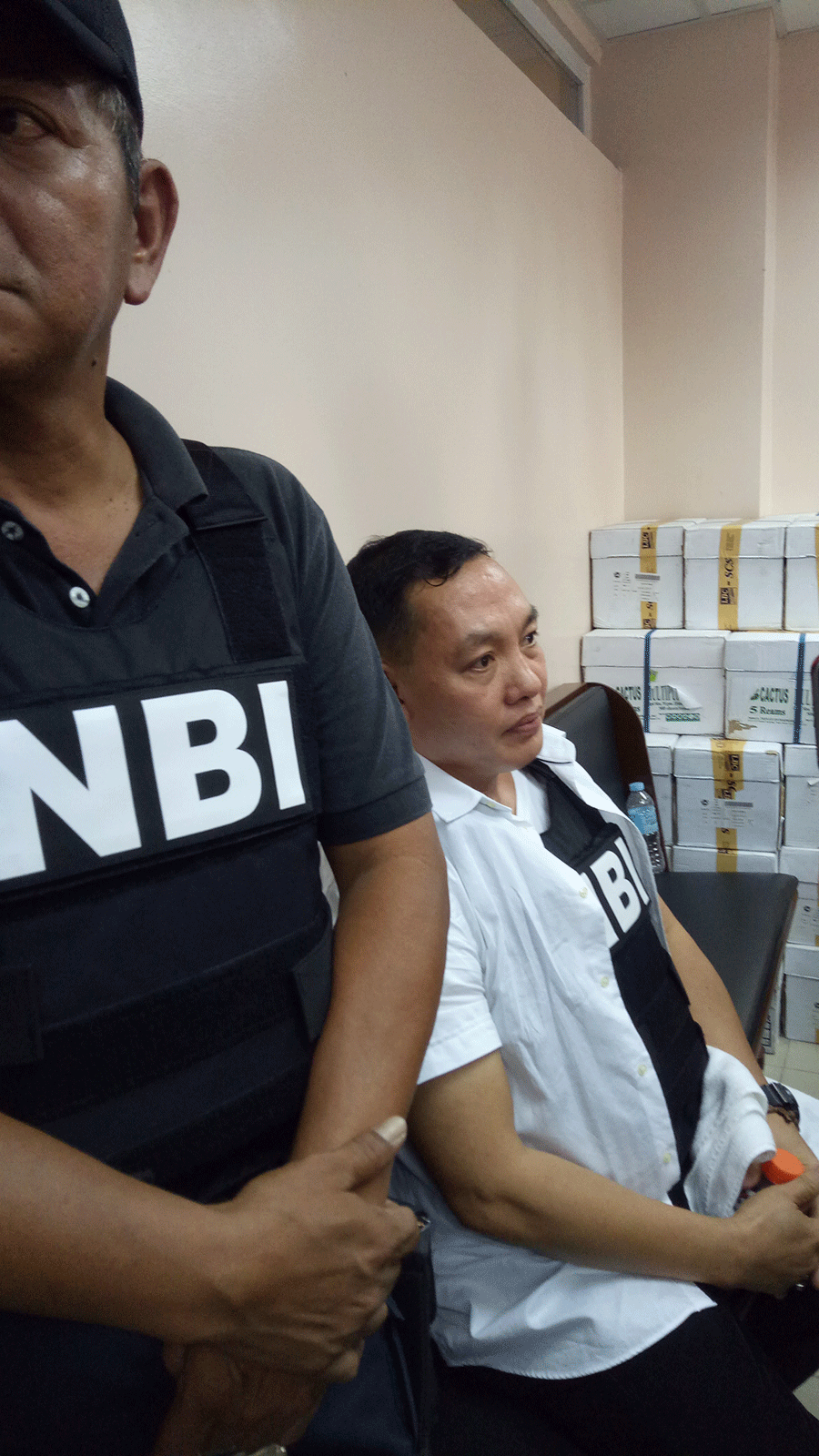 Earlier, Yalung lawyer filed a manifestation for the exclusion of Yalung from the case. Both defense counsels of SPO3 Ricky Sta. Isabel and SPO4 Roy Villegas did oppose the motion.
"Upon query from the court, both accused [Sta. Isabel and Villegas interpose no objection for the exclusion of accused [Yalung]," stated Pangilinan.
Yalung was named as among suspects in the abduction and murder of Korean businessman. The DoJ conducted reinvestigation as called by the defendants.
Meantime, the DoJ also dismissed the charges filed against National Bureau of Investigation (NBI) personalities including Atty. Ricardo Diaz, Atty. Jose Justo Yap, Roel Bolivar, Christopher Allan Gruenberg, Epephany Gottera, Teodolito Taripe, Kevin Enriquez, Robert John Tobias, Bernanrdo Maraya, Jr. and Supt. Allan Macapagal.
The DoJ however affirms the findings of the investigating prosecutor issued on January 17, 2017, indicting Sta. Isabel and Villegas for the special complex crime of kidnapping with homicide. The investigating panel find probable cause of the said crime.
Kidnapping and serious illegal detention would be filed against Sta. Isabel, Villegas, Supt. Rafael Dumlao lll and Jerry Omlang. Gerardo "Ding " Santiago the owner of funeral parlor was also included as accessory.
The Department Order was signed by Senior Assistant State Prosecutor Juan Pedro Navera; Senior Assistant State Prosecutor Olivia Laroza-Torrevillas; Assistant State Prosecutor Ethel Rea G. Turil; OIC Senior Deputy State Prosecutor Lilian Doris Seranilla-Alejo, and Victor C. Sepulveda, Prosecutor General.
Joo was taken at gunpoint by unidentified armed men who claimed to be members of the PNP Anti-Illegal Drugs Group during raid in his residence at Timog Park Subdivision, Barangay Pampang. The victim's – a pick-up truck – was also taken by the suspects.