Prior to the celebration of Air Force Day, the Philippine Air Force (PAF) annually kicks it off with a mall exhibit of their high-end equipment and machineries in SM Clark, Angeles City.
However, there is a portion of PAF's yearly celebration that is barely highlighted and known to the public.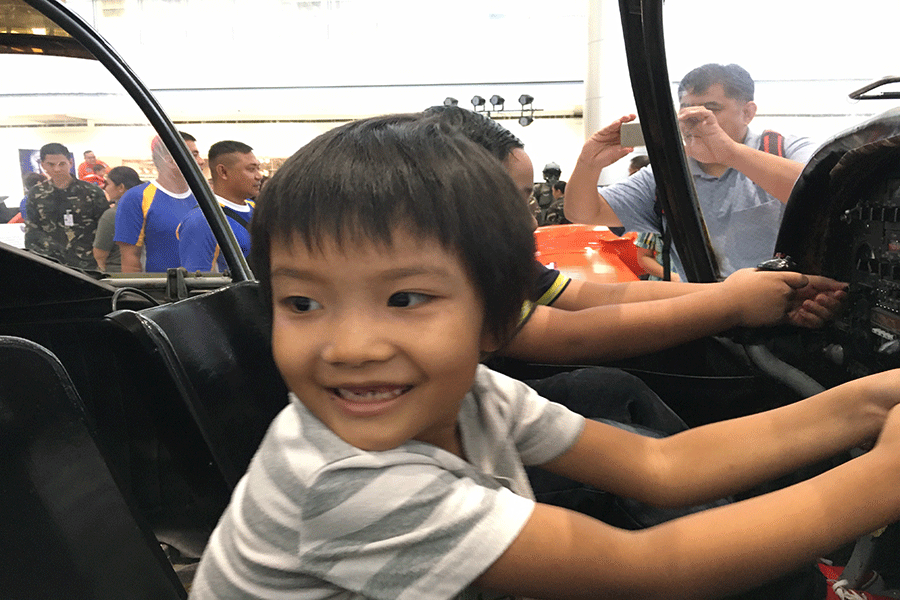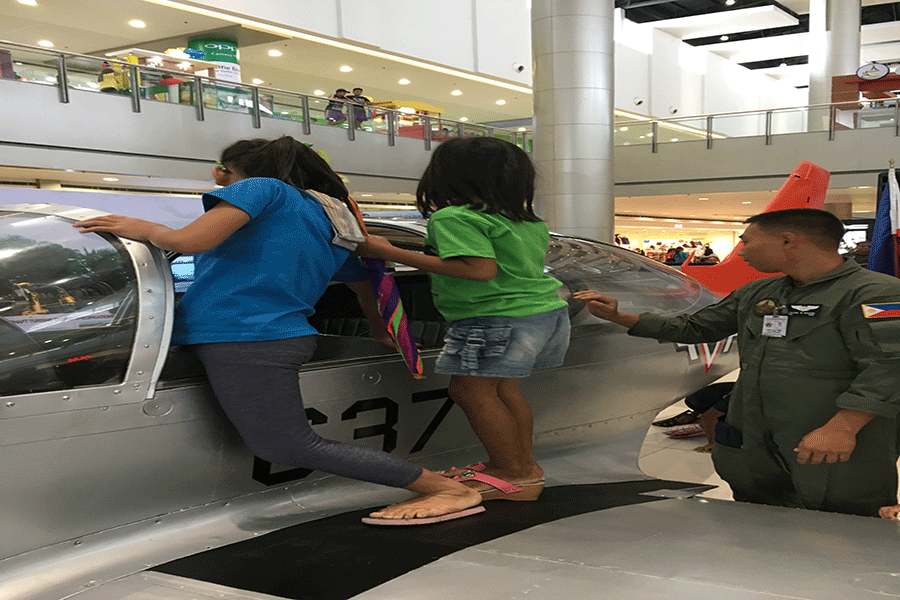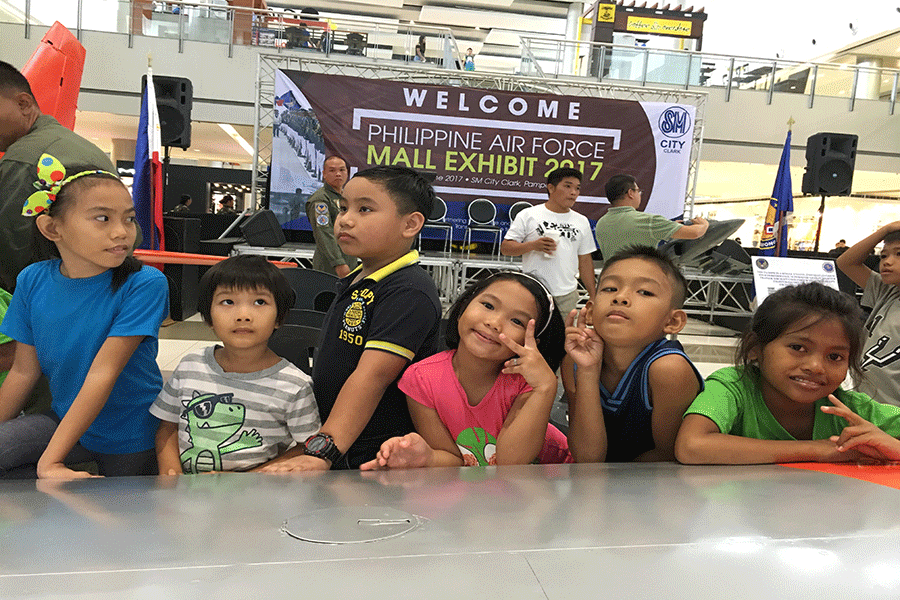 Only a keen observer would probably notice a huge bunch of kids roaming around the exhibit, listening to the officer explaining each displayed equipment.
These kids are not regular mall-goers. They are actually orphans, being toured by the officers of the Air Force.
Major Arvin Gundran, director for Civil Military Operations of the 600th Air Base Wing, shared, "We regularly conduct this outreach activity. We tour these kids from the orphanages so they can get a glimpse of the world of PAF."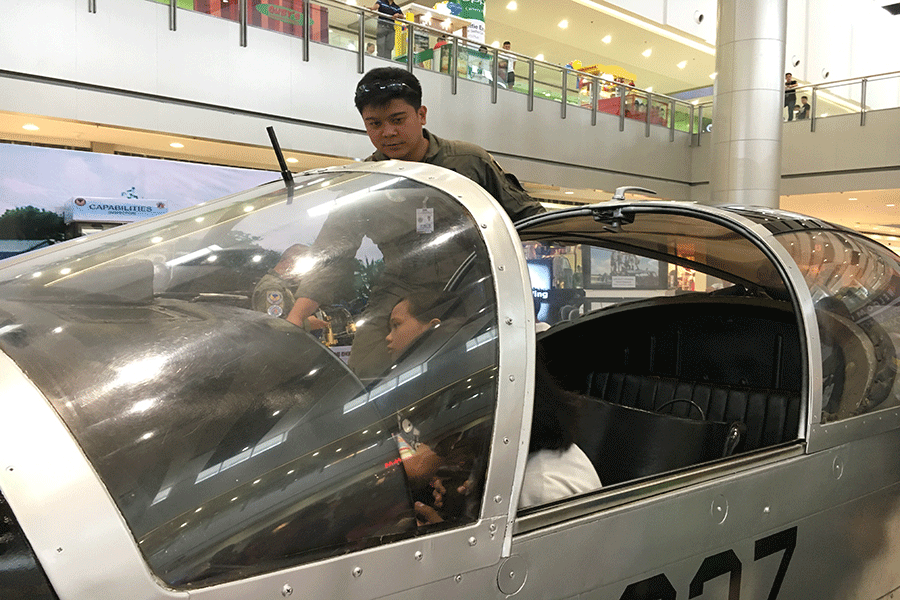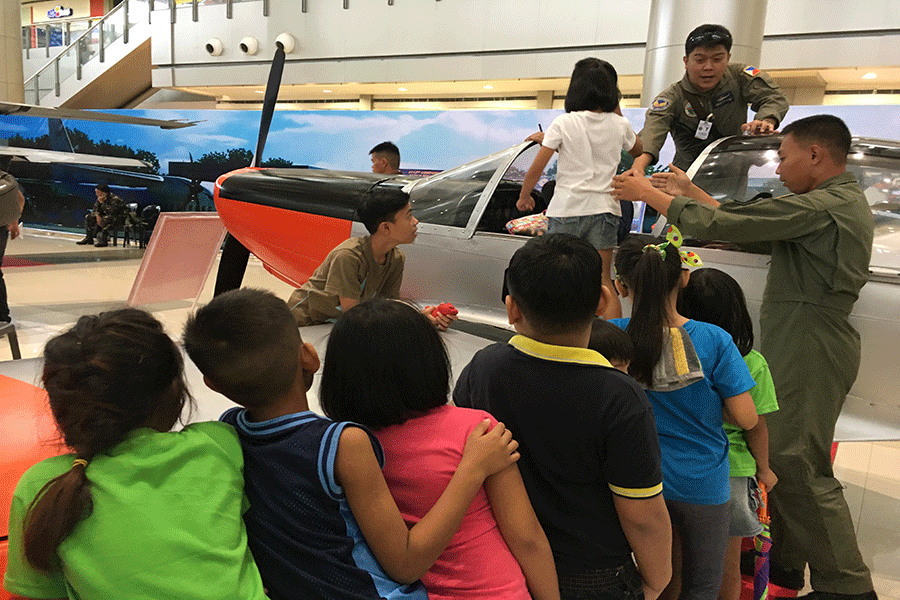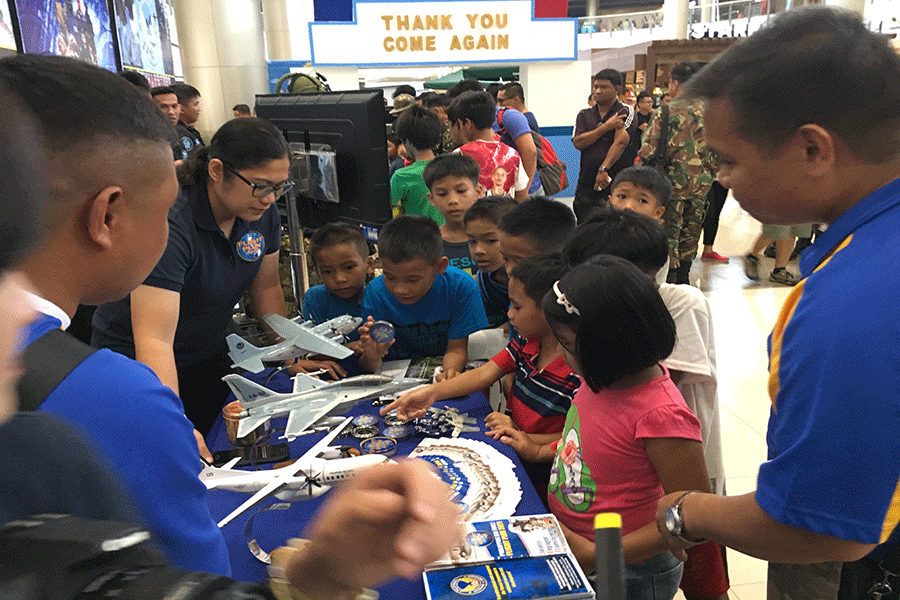 Gundran said the two orphanages they play host to are Send the Light Foundation and Duyan ni Maria Orphanage. Apparently, the tour is the last part of the one-day activity panned out for the 57 kids from the said orphanages.
This pre-anniversary activity of PAF is kept low-key, stressing that donations don't always have to be showcased.
Prior to the tour for the kids, the personnel of the Civil Military Operations went to the two orphanages to donate sports equipment for the leisure activities of the orphans.
"Not endorsing this activity of ours to the public eye does not lessen its value. Giving is giving, and that is what we are after—to give out to those in need because we have been blessed," Gundran shared.
It can be seen just how excited and in awe the orphans were to ride a military jet. It's just a pinch of the anniversary's celebration, but it highlights so much more about PAF.
"This activity is not only part of our anniversary [in PAF], but it is also a part of who we are. Although we are the country's Air Force, we make sure to keep our feet planted on the ground no matter how high up we are in the sky," he said.
More than just a celebration, PAF's anniversary is best celebrated by giving, proving yet again that the Air Force officers are living up to what they have promised—self-less service to the Filipino.