TORONTO, Canada – Flag-carrier Philippine Airlines has accepted the first delivery of the 86-seater Bombardier Q400 turbo propeller aircraft during turnover rites recently held at the Bombardier Delivery Center here.
PAL President and COO Jaime Bautista received the first Q400 New Generation aircraft at the Bombardier Delivery Center witnessed by Filipino diplomats, journalists, Bombardier executives and Filipino-Canadian aircraft builders of Bombardier.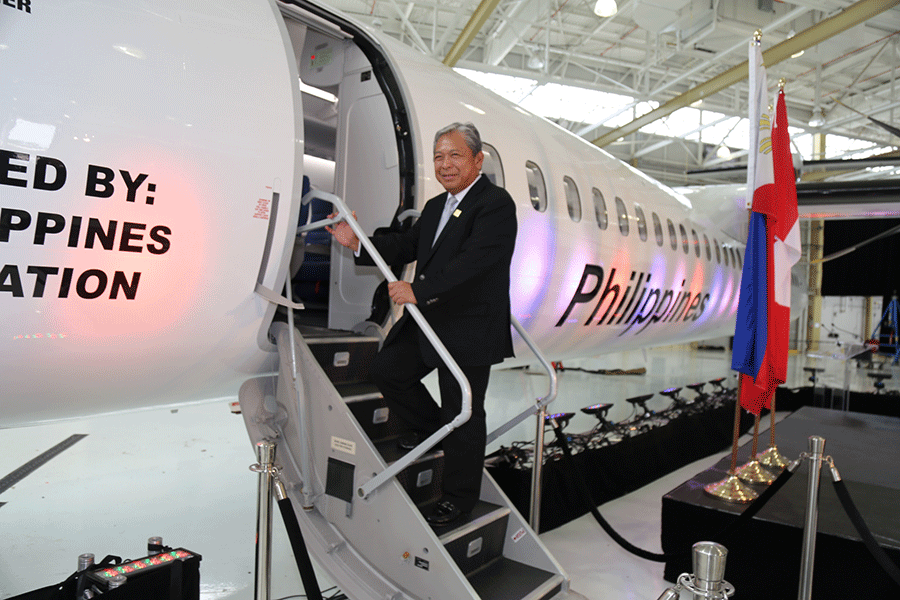 PAL has ordered 12 units of the Q400s that are expected to improve connections to the provinces.
Among the guests during the turnover ceremony includes Ambassador and Philippine Permanent Representative to ICAO Petronila Garcia, Minister and Consul General Eric Gerardo Tamayo, Second Secretary and Consul Jeffrey Salik, Consul General Rosalia Prospero, Mr. Noriyuki Moriyama Mitsui and Co. Ltd., and Filipino-Canadian Senator Tobias Enverga.
The first Q400 is expected to arrive in the Philippines this week after it left Toronto on July 21 on a 7-day journey. It is piloted by Captain Anthony Larena, Captain Vincent Almeda, and First Officer Oliver Jimenez.
The aircraft was enroute from Goose Bay (Canada) to Reyjavik-Paris-Malta-Luxor-India-Rayong-Manila.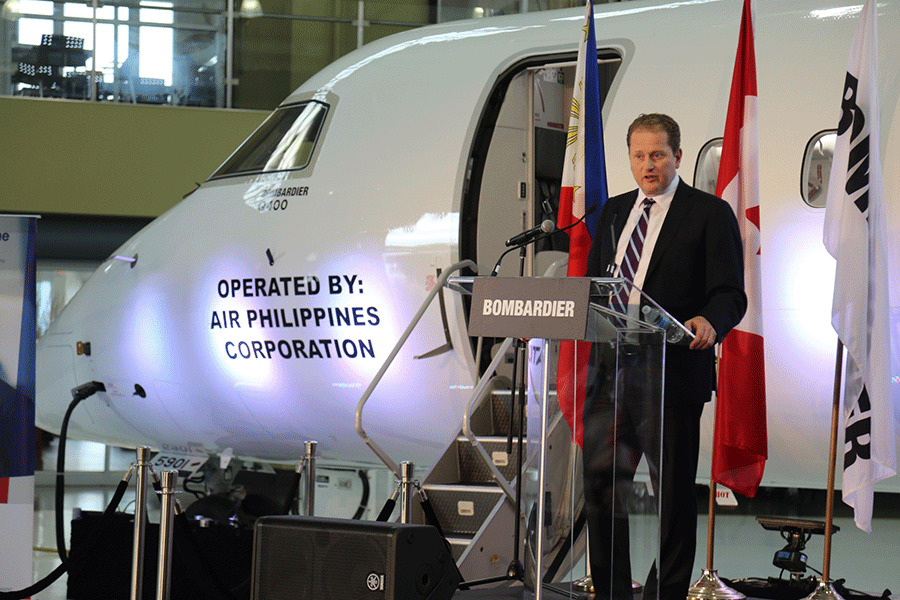 PAL said it will fortify its inter-island operations with the acquisition of the Bombardier Q400s. "We will also be able to expand inter-island operations so we can reclaim our domestic market position," said Bautista.
"Our turboprop refleeting program sends a strong message that we want to reassert our dominance in the domestic market. An aircraft with a spacious cabin, complemented by warm and caring service, is the formula that will take us to that goal," said Bautista.
"On behalf of Philippine Airlines chairman, Dr. Lucio Tan, I am proud to accept this next- generation Q400 from Bombardier that will be joining the PAL fleet in Manila. This turboprop aircraft with enhanced capabilities and jet-like cabin will bring us closer to our goal of joining the world's best airlines."
Bautista has also expressed his gratitude to the Filipino-Canadians who participated in the build-up of the Q400s. "I am especially grateful to all the Filipinos who work at Bombardier for their part at putting together this aircraft for PAL. Maraming salamat sa pagpapakita nyo ng suporta sa flag carrier ng ating bansa," said Bautista.
PAL expects the delivery of four more Q400s until December. Bombardier will deliver one Q400 each month until December and the remaining seven will be delivered until 2019.
"The 12 next-generation Q400s equipped with Premium Economy, would enable us to mount new domestic routes while offering full service that comes from the Heart of the Filipino," according to Bautista.
"With its superior performance capabilities and exceptional passenger experience, the new Q400 aircraft will enable Philippine Airlines to set a new standard for turboprops in the region.
"We are excited to bring the new aircraft back to the Philippines, and are confident that the Q400 aircraft will continue to play a significant role in positioning Philippine Airlines as a five-star airline."
For his part, Bombardier President Fred Cromer said: "We congratulate Philippine Airlines for taking delivery of the world's first dual-class, 86-seater Q400 aircaft, and are confident that the airline will continue to benefit from the outstanding performance of Bombardier turboprops."