16
Flag-carrier Philippine Airlines seeks to fortify its inter island operations with the acquisition of the 86-seater Bombardier Q400 turbo propeller aircraft.
One Bombardier Q400 New Generation turbo propeller aircraft already arrived in the country after a historic turnover rites recently held at the Bombardier Delivery Center in Toronto, Canada last July 20.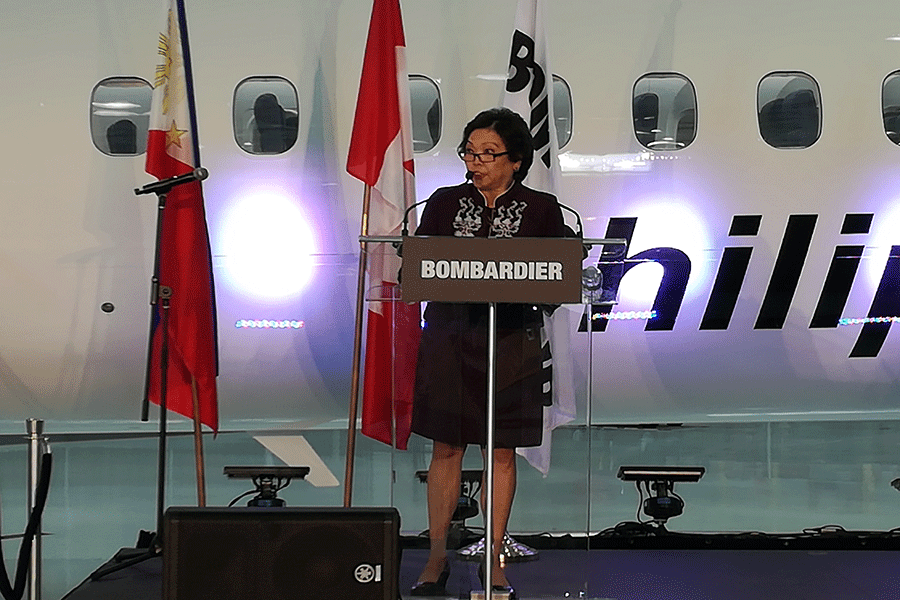 One Bombardier Q400 will be delivered each month while the next 5 aircraft will be delivered in 2018 and the remaining 2 aircraft in 2019. PAL has ordered a total of 12 units.
The Q400s, which costs $32.2M each, are part of the refleeting program of PAL. The airline sought to strengthen its inter island operations, according to PAL President and COO Jaime Bautista who received the first Q400 New Generation aircraft at the Bombardier Delivery Center.


"Our turboprop refleeting program sends a strong message that we want to reassert our dominance in the domestic market. An aircraft with a spacious cabin, complemented by warm and caring service, is the formula that will take us to that goal," said Bautista.
"The 12 next-generation Q400s equipped with Premium Economy, would enable us to mount new domestic routes while offering full service that comes from the Heart of the Filipino," according to Bautista.
"With its superior performance capabilities and exceptional passenger experience, the new Q400 aircraft will enable Philippine Airlines to set a new standard for turboprops in the region.
"We are excited to bring the new aircraft back to the Philippines, and are confident that the Q400 aircraft will continue to play a significant role in positioning Philippine Airlines as a five-star airline."
Phil. Ambassador to Canada Petronila Garcia, Permanent Representative to the National Civil Aviation, said: "As the national carrier of the Philippines, PAL has taken it upon itself to not only conduct regular commuter flights between frequent flight destinations but to also undertake what they call the missionary flights to connect the many islands that make up the Philippines and to enable the Filipinos, the people and goods to reach each other especially at home and abroad and in the far places of our islands."
"Bombardier Q400 is the type of regional commuter aircraft that fits PAL's requirements. A proper fit to the size and capacities of our airports across the country and it would enhance the critical role aviation plays in our development," said Garcia.