CITY OF SAN FERNANDO , Pampanga —\ President Rodrigo Duterte on Monday assured the public that poultry products from Pampanga and Nueva Ecija are safe for human consumption.
Duterte even assured the public during a press conference the national government will continue its surveillance and vigilance to mitigate the impacts of avian influenza. He also announced that he will be asking Philippine Amusenent and Gaming Corporation (Pagcor) chief Andrea Domingo for funds available to give additional assistance to the affected poultry raisers in the province.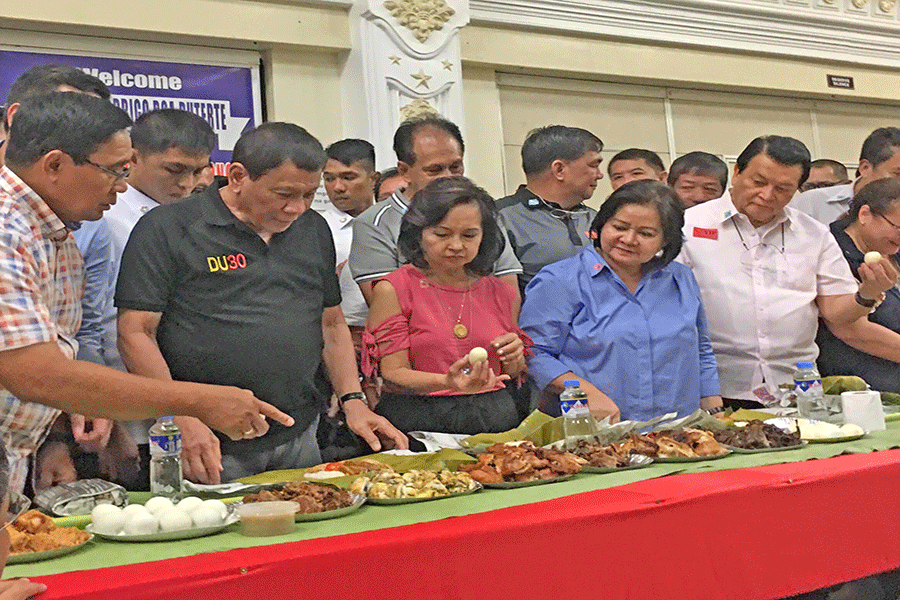 Talking in front of the some 1,000 attendees from the provincial government, local government units and poultry raisers, Duterte said that Pampanga is not only a factor in food security but part of the food chain.
"The efforts and sweat poured in by the Kapampangans play a crucial role in securing the country's food chain," the President added.
He also pointed out the resiliency of the Kapampangans in these trying times, and that he is confident that the local government units can contain the avian flu outbreak.
During the event, Duterte along with Department of Agriculture Secretary Emmanuel Piñol awarded an indemnity check to San Luis town amounting to P20,723,790.
He also awarded Mary Grace Castro and Manuel Ortiz Luiz, both from Jaen, Nueva Ecija whose poultry farms were depopulated because avian flu, the amount of P209,520 and P5,516,000, respectively.
Shortly after the awarding ceremonies, Duterte along with Piñol, Governor Lilia Pineda, Pampanga 2nd district Rep. Gloria Macapagal Arroyo, 3rd district Rep. Aurelio Gonzales and local chief executives ate chicken, balut, eggs in a boodle fight here to show to the public that chicken products in the province are safe.
Opportunities
Piñol, during his briefing, said an opportunity was presented by the crisis brought about by the avian influenza outbreak after a group of German and Columbian engineers committed to provide technology to turn chicken manure to organic fertilizer.
He said the group is now establishing a facility for the project.