14
Public service is imbued in the hearts of provincial government workers in Pampanga province. When no one dares to thread the road less travelled, the Kapampangans in Pampanga will.
This as Governor Dennis 'Delta' Pineda exerted all efforts to help the Filipinos who will be arriving from Wuhan, China, the ground zero of the 2019 novel coronavirus.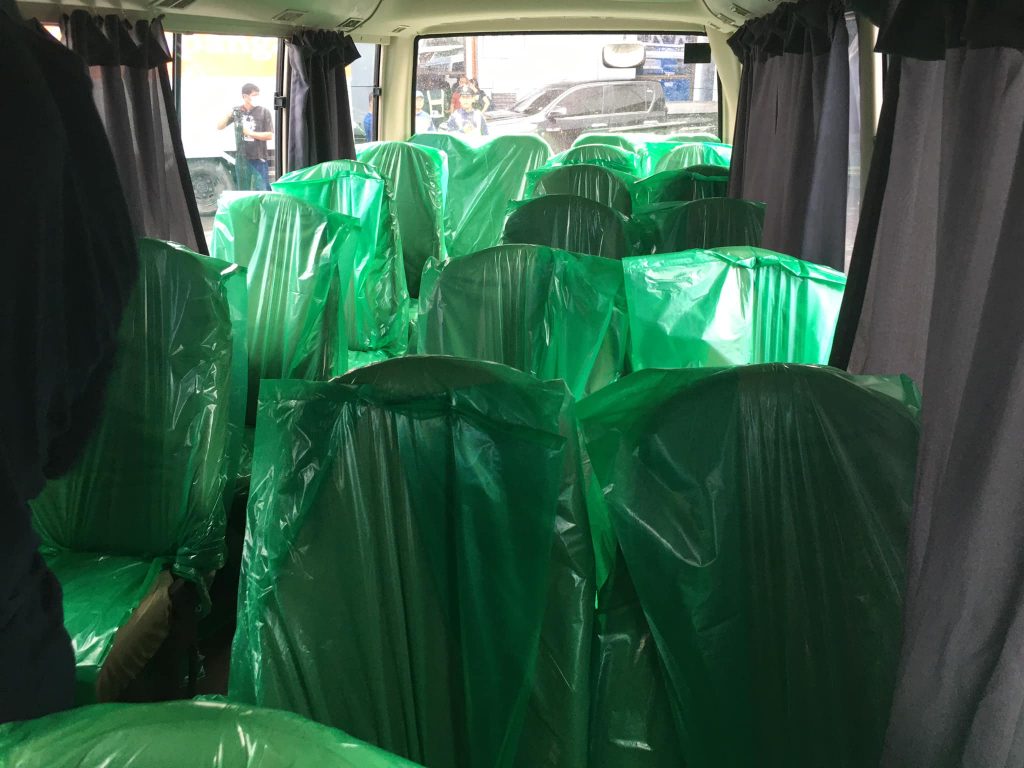 Some 30 Filipinos have already arrived via Royal Air on Sunday morning at the Clark International Airport. Governor Pineda said the province of Pampanga is novel coronavirus (nCoV) ready.
In fact, three provincial buses of Pampanga will be used to transport repatriated OFWs from the Clark International Airport to New Clark City in Capas, Tarlac.
The seat buses were covered by plastic as a protection against the disease. A plastic barrier was also installed on the driver's side as a shield to the driver for the possible infection. Each bus can accommodate up to 30 passengers.
Furthermore, the drivers of the provincial buses said they were tapped by the Governor to help the OFWs. He reminded them to not be scared since the Provincial Government of Pampanga will do preventive measures to assure their safety from the said disease.
According to the drivers, as Kapampangans, they are willing to help their fellow Filipinos.
Moreover, the Provincial Government of Pampanga would also provide groceries to the OFWs, and medical staff to assist Department of Health.