CITY OF SAN FERNANDO – The Philippine Councilors League (PCL) – Pampanga Chapter, led by Board Member Fritzie David-Dizon, distributed relief goods to some 272 residents in Planas, Porac town in line with the celebration of PCL week.
The distribution was assisted by Councilors Efren Blanco, Myriam Lansangan, Sixto C. Mallari Jr., Jesus Torres, Roland Peña, Gerald Guttrie Aquino, Celestino Dizon, Joel Samia, Carolyn David, Benjamin Lim Jr., Jay Montemayor, Ariel Sarmiento, Arvy Dela Cruz and Alex Hurtado.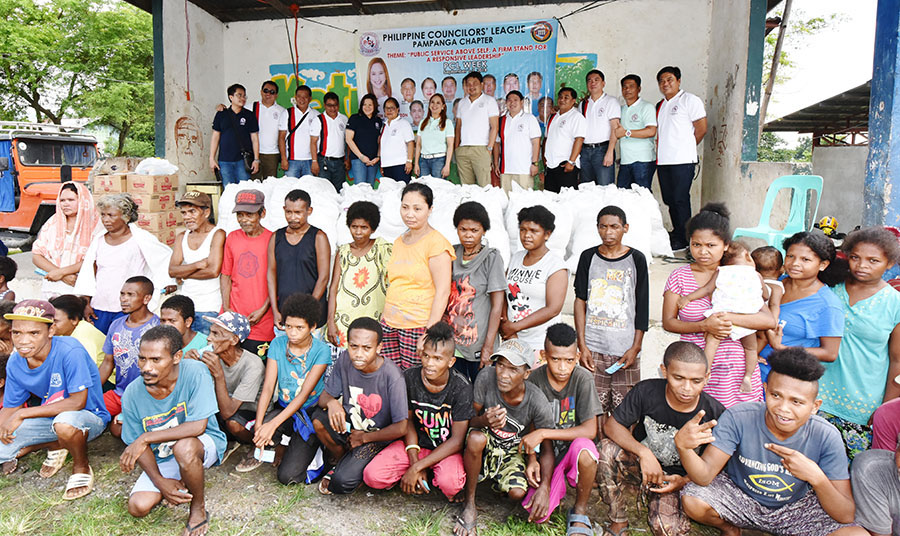 With a theme "Public Service Above Self: A Film Stand for a Responsive leadership," the league beneficiaries were from the Aeta communities, since they were also affected by the recent typhoons intensified by the Habagat.
As public servants, Dizon said, the members of PCL-Pampanga Chapter are bound by the mission and vision of the province to uplift the standard of living of the marginalized communities.
Moreover, the provincial government led by Governor Lilia 'Nanay' Pineda and Vice Governor Dennis 'Delta' Pineda, according to Dizon, always extends help in every respective municipality/city to prioritize the needs of their constituents.
According to the PCL President, the league will always perform its duties and responsibilities well, and if necessary will serve beyond its call.
Dizon added that in this way, she and the rest of the council can be able to connect and help the people, especially within the Aeta communities.
In observance of the Presidential Proclamation No. 212, the PCL annually celebrates this with activities such as Medical, Dental and other Outreach Projects, Forum on Federalism, Anti-Drugs, Local Autonomy and Decentralization, Sponsorship during Monday Convocation (Flag Ceremony), Ecumenical/Interfaith activities, Sportsfest/Fun Run/Sports Peace, Tree Planting of Delonix Regia or Fire Tree, Lecture on Effective Legislation/Quasi-Judicial Functions of Sanggunian, Forum on Climate Change Adaptation/Disaster Risk Reduction Management, Information Drive on Latest Legislative Measures/Best Practices and Awareness through motorcade, tarpaulin, media interviews, etc.