8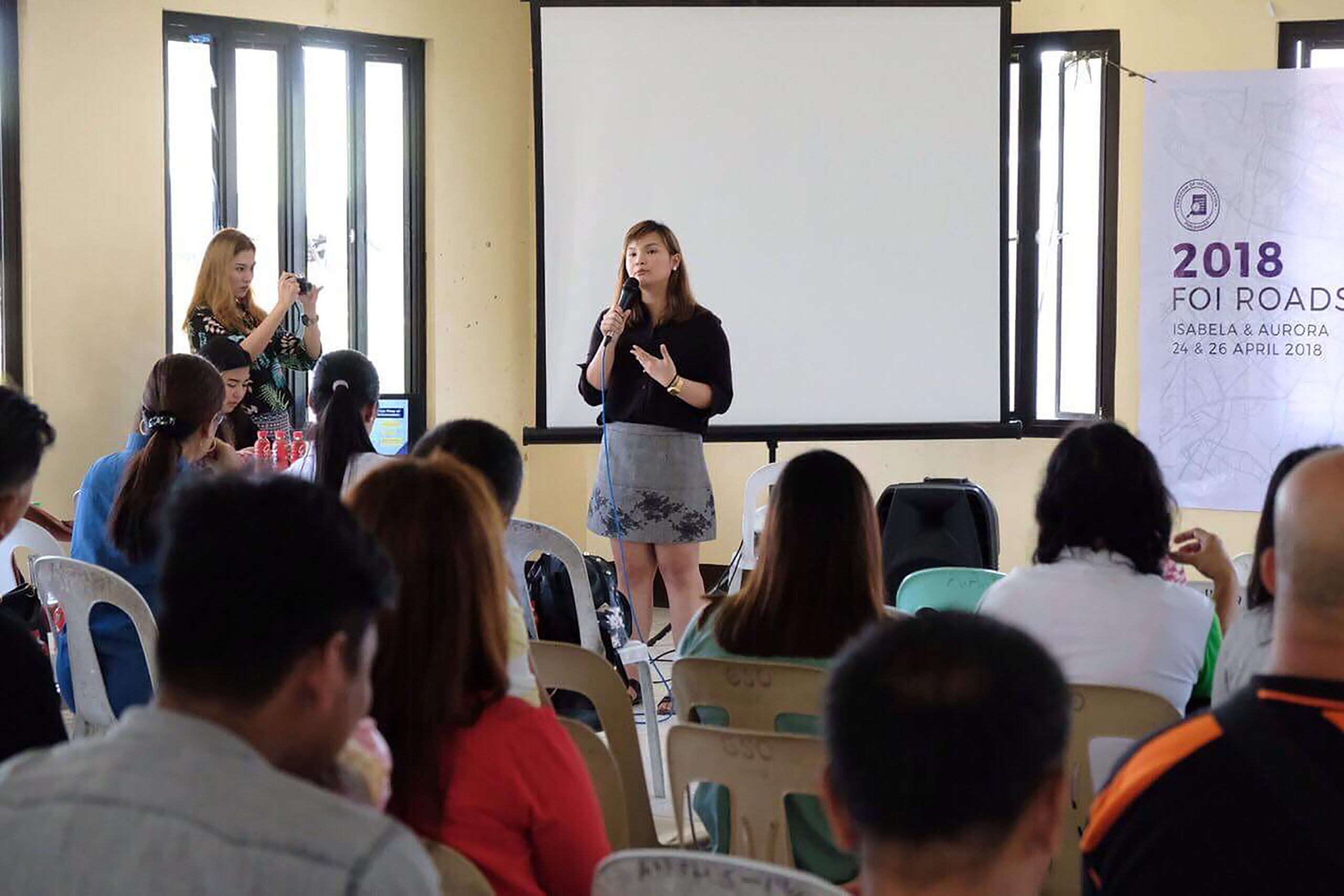 Atty. Erlaine Vanessa Lumanog of National Privacy Commission discusses the Data Privacy Act during the Freedom of Information Roadshow in Baler, Aurora (Mar Jay S. Delas Alas/PIA 3)
CITY OF SAN FERNANDO, Pampanga — Presidential Communications Operations Office (PCOO), in partnership with Philippine Information Agency, conducted Friday a Freedom of Information (FOI) Roadshow in Baler, Aurora.
It featured two sessions with discussions focused on FOI Overview, eFOI Portal, and Data Privacy.
About 80 representatives from local government units, media, business sector, youth sector, and civil society organizations attended the morning session while nearly 100 representatives of national government agencies and the academe took part in the afternoon session.
"FOI is a free acquisition of government information specifically in offices under the Executive Branch. This aims to have transparency in the government, as well as to enforce the right of every Filipino to obtain information and to broaden the participation and engagement of the public to the government," PCOO FOI Engagement Team Leader Kate Refendor said.
PCOO is the lead agency of the FOI program implementation as stated in Memorandum Order No.10 series of 2016 of President Rodrigo R. Duterte.
"The government ensures that all the questions of the citizens will be answered and provided with the relevant information not later than 15 days but there are confidential and sensitive issues that the government cannot disclosed especially if it involves national security," Refendor furthered.