156
Alongside booming startups in the food capital, Pepper Juan has opened at the SM City Clark Startup Market to dare mall-goers to taste the hottest pepper in the world, the Carolina Reaper.
Flaming hot sauces, pepper seeds, chili flakes, spicy nuts and chocolates are the hottest finds from their store located at The Event Center.
Pepper pods of 7 Pot Lava, Carolina Reaper, Yellow Habanero, Purple Chili, Trinidad Scorpion, Ghost Pepper, Yellow Scotch and Monster Naga are also up for buys.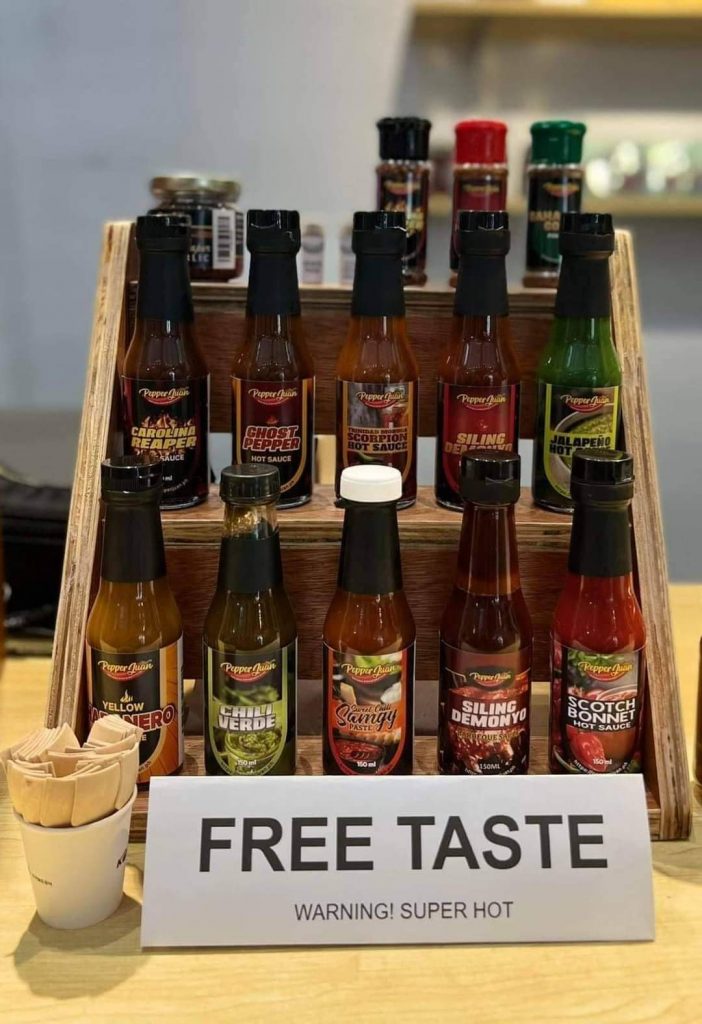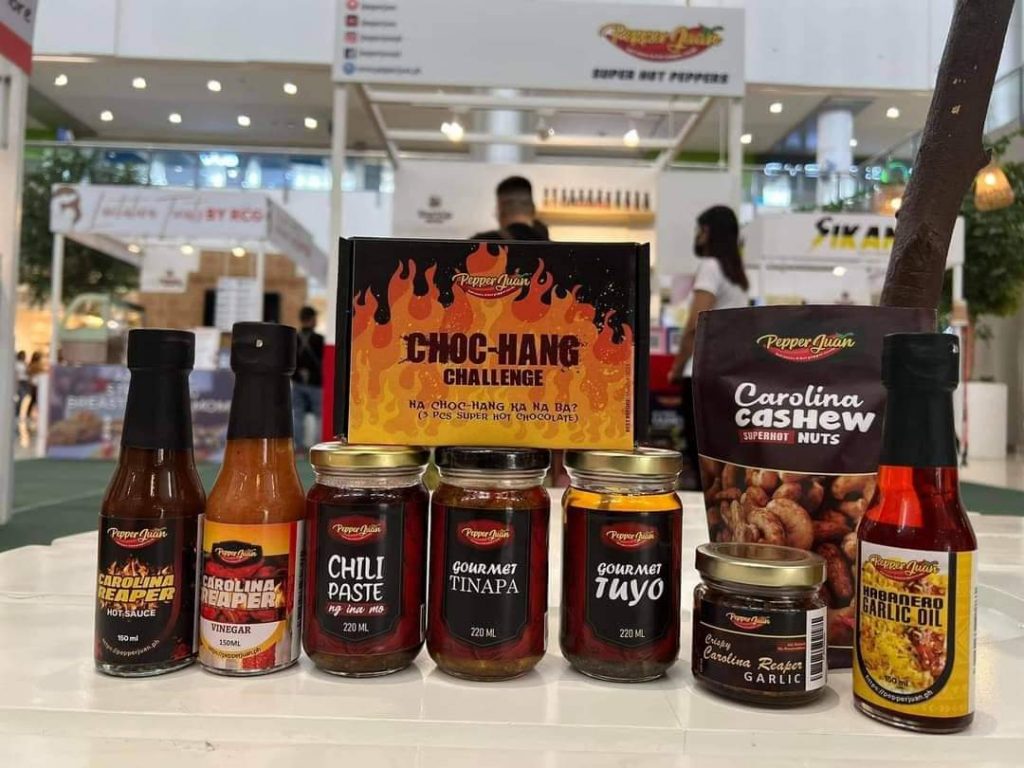 Said Pepper Juan owner Ralph Laurence Quito:"There is money in farming and this family business helped us big time during the pandemic.
With the help of his wife, parents and siblings, Pepper Juan became a crowd favorite. It is now one of the most followed hot pepper sellers in the Philippines.
Read also: Pepper Juan: Flaming passion for hot peppers
In 2019, Pepper Juan started selling chili products through their website, Lazada and Shopee store. You may also download their app on Google Play Store and Apple Store.
"Pepper Juan takes pride as a local company that sources its ingredients directly from farmers. It takes care of its producers as it mindfully selects only the best ingredients in each chili sauce recipe. Locally fermented, Pepper Juan makes any meal or dip a gustatory delight."
Quito, who hails from Guagua, Pampanga, is also the founder of Quedy Technologies Inc., a web development and digital marketing startup.
Watch their Youtube videos here