SUBIC BAY FREEPORT-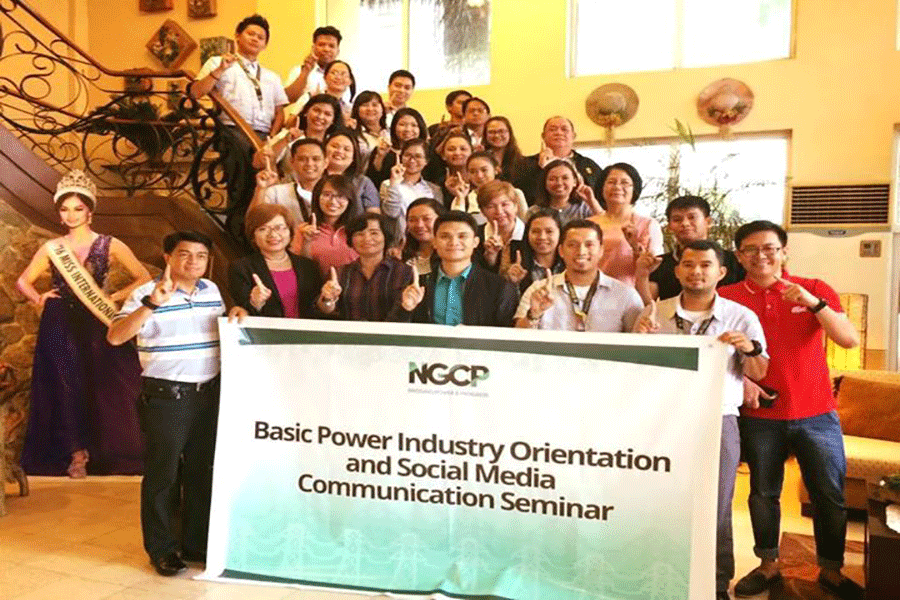 "Electric cooperatives can be sources not only of power interruption announcements, but also of inspiring stories on energizing homes."
This was the message of Jose Mari Garcia of the Philippine Information Agency-Bataan (PIA) to 30 personnel of electric cooperatives from Bataan, Pampanga and Zambales during the Basic Power Orientation and Social Media Communication Seminar held in Subic Park Hotel here yesterday.
Soledad Tria represented the Peninsula Electric Cooperative (Penelco), the sole power distributor in the province of Bataan.
Garcia reported the participants actively engaged in discussions on improving connections with the public in the seminar organized by the National Grid Corporation of the Philippines (NGCP).
Garcia is one of the lead advisers of the Bataan Energy Press Corps led by this reporter recently organized by NGCP to be utilized in disseminating accurate, impartial, and comprehensible information about NGCP, and the power industry.