CITY OF SAN FERNANDO – President Rodrigo "Digong" Roa Duterte has infused P5.3 billion into various projects implemented by national government agencies in Pampanga province.
Pampanga Governor Lilia "Nanay" Pineda lauded Duterte for his all-out support to the province.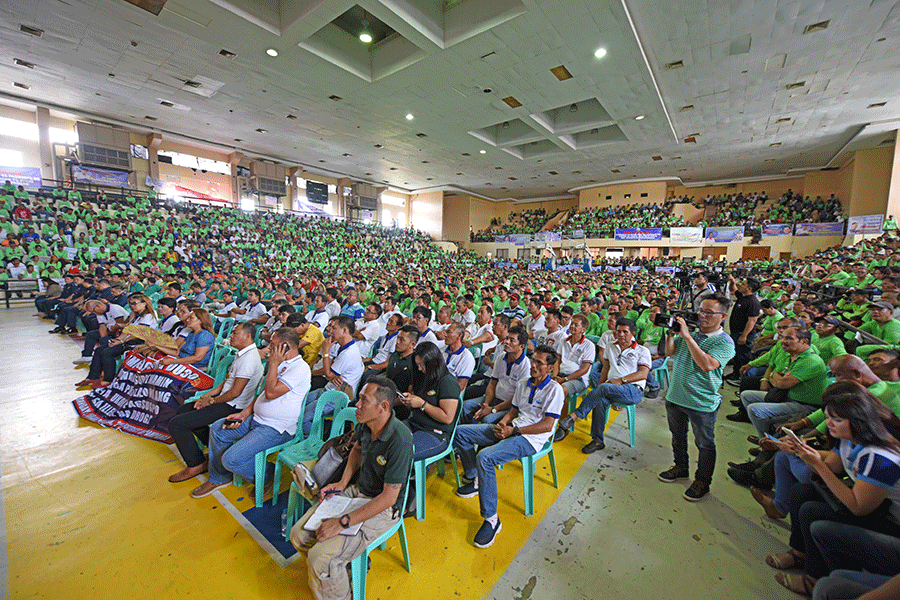 Pineda expressed her gratitude to Duterte during the disaster preparedness assembly in observance of the national resilience month held at the Bren Z. Guiao Convention Center.
According to Governor Pineda, the said fund was utilized for diverse programs on employment, bottoms-up budgeting, social pension, agricultural and aquaculture projects, health facility enhancement programs and various infrastructure projects.
The governor recognized the efforts of the President in giving priority and privilege to the province of Pampanga through integrated and comprehensive delivery of social services that help alleviate the living conditions of the Kapampangan.
She also recognized the efforts of the President in his nationwide and massive campaign against the proliferation of illegal drugs in the country which resulted to the surrender of thousands of drug dependents in Pampanga.
She noted that Pampanga is now considered as the safest and most peaceful province in Region 3.
The pro—poor governor also lauded the president for his compassion especially for the marginalized sector and for prioritizing their health by providing free medication and hospitalization in partnership with the Philippine Health Corporation (PhilHealth).
"Gusto ni President Duterte ngayon na lahat ng mahihirap dapat may PhilHealth na," she added.
Facing the crowd, prior to the 2nd State of the Nation Address of President Duterte, Governor Pineda led the local officials in Pampanga in giving full support and confidence the President.
The assembly was attended by at least 3,206 bantay bayan volunteers and barangay captains from the 1st and 2nd district, mayors, members of the Sangguniang Panlalawigan, officers and representative from Provincial Disaster Risk Reduction Management Council (PDRRMC), Philippine Drug Enforcement Agency (PDEA) and Provincial Police Office (PPO).