Plaza Premium Lounge, the world´s largest independent airport lounge network, opens at the Clark International Airport (CRK).
Conveniently located at the international pre-boarding area at the third level of the airport, Plaza Premium Lounge gives CRK passengers an even more elevated airport experience. Ideal for both leisure and business travelers, the 126-seater lounge has amenities to help them relax before a flight or update with correspondences.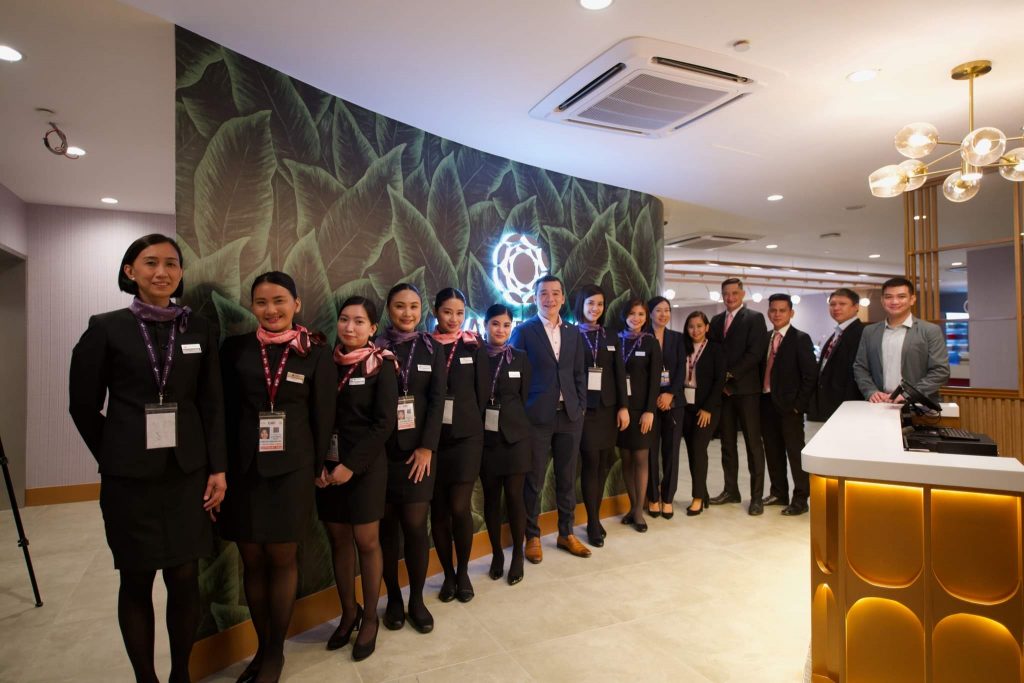 It offers a delicious range of food and beverage with vegetarian options available and complimentary wine and beer. Gluten-free options are available upon request.
It has comfortable lounge seating, exclusive VIP rooms with international television channels and workstations with high-speed internet access. Guests will also have access to eNewspapers and eMagazines to ensure a hygienic and safe environment for all travellers to enjoy worry-free airport moments.
For those who need quick freshening up, shower rooms are available, with shower amenities provided. The lounge also fosters an inclusive environment. It has comfort rooms that can be accessed by wheelchairs. For those travelling with their babies, it is also providing a nursing room .
Passengers will not miss a flight because of prominent flight information displays inside the lounge.
Guests who will avail of a Plaza Premium lounge access until September 30, 2022 will enjoy a 20% discount as part of its opening promo. Guests will only pay 2,000 pesos for 2 hours lounge access, 650 pesos for showers with amenities, and 800 pesos for smoking room access. Prices are inclusive of VAT.
ALLWAYS, the bespoke Meet & Greet service by the Plaza Premium Group, also opens at CRK this week.
It offers airport concierge services for arriving, departing, and in-transit passengers and is situated at the Departure Hall, third level of the airport. The ALLWAYS concierge desk will ensure that the travellers enjoy their seamless airport experience with smooth coordination by dedicated team members. The passengers may now sit back at the ALLWAYS lounge while awaiting for the arrangements.
ALLWAYS services include Meet and Greet, Fast Track assistance through dedicated immigration channel and security check, car transfer, flower bouquet arrangement, and hotel reservation. Soon-to-reveal baggage wrapping service will also be part of the service to protect and shield all check-in and carry-on luggage.Bi Yong Chungunco, Chief Executive Officer of Luzon International Premiere Airport Development Corp. (LIPAD) says, "With the opening of Plaza Premium Lounge and the upcoming ALLWAYS Meet & Greet at CRK, we are happy to fulfill CRK's promise of a hassle-free and seamless passenger journey. With a partner like Plaza Premium Group, we are assured that CRK travelers will be treated with dedicated and bespoke services they truly deserve."
"We are glad to work with LIPAD on this successful opening of Plaza Premium Lounge in Clark, The Philippines. With the services provided by our dedicated team, we will ensure that our lounge services will complement the whole memorable travel journey. With our upcoming services of ALLWAYS Meet & Greet, travellers may also enjoy the full transfer services to ease the arrival, departure and transit journey. Together, we make travel better!'" replies Steven Lim, Plaza Premium Regional General Manager, Singapore, Thailand and Philippines,
The opening of Plaza Premium in CRK is another step to elevating travel experience in the Philippines' newest gateway.