Porac, Pampanga Vice Mayor Dexter David is leading an awareness advocacy program, focusing on high school students at private and
public schools.
David, who was cited at least three times by the Philippine National Police (PNP) for helping its anti-drug program, said "we must focus on high school students because they are more prone to illegal drugs and they must also be informed about relevant issues."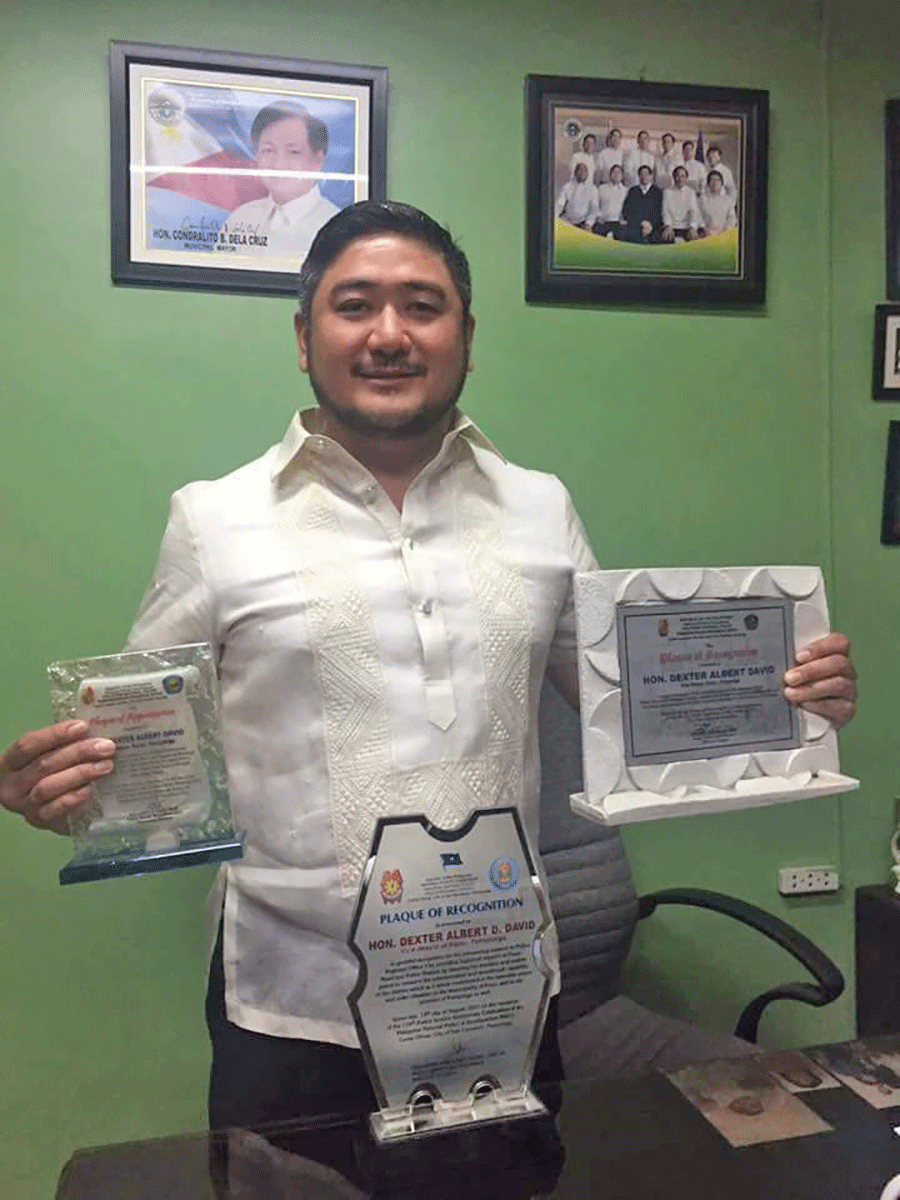 "We in the local level must help the national government in its fight against illegal drugs. I have been helping since elected to office," added David, who was a Civilian Awardee of the PNP-Central Luzon then led by Sr. Supt. Edgardo Ladao in 2011.
In 2012 and 2013, David was given the Most Supportive Vice Mayor award by the Pampanga Police Provincial Office and Pampanga Gov. Lilia
Pineda. All of David's citations were related to his efforts to help the PNP in its anti-illegal drugs awareness project then held in the entire province.
"I gained lots of experience by sharing what I knew about illegal drugs during the three years I was asked by the PNP to be a main
speaker. That's why it's best if we apply the same program here in Porac," said David.
The Awareness Advocacy Program 2017 also gives lectures on sexually transmitted disease (STD), anti-bullying, Juvenile Justice Welfare
Act, anti-child abuse and violence against women and children. The program is supported by Mayor Condralito "Carling" De La Cruz, Porac
police force and the town council. The project is on-going and was held in three venues since Feb 20.
It was held at Pulong Santol High School-annex, Eastern Porac National High School (Manibaug) and Porac Model Community High School. The next program will also be held at Pulong Santol High School-main, St. Catherine Academy and St. Francis Learning Center.
David expressed gratitude to National Capital Region Police Office chief Director Oscar Albayalde for giving him a citation when he was
police provincial officer of Pampanga. David said he had not stopped giving talks on illegal drugs .